Image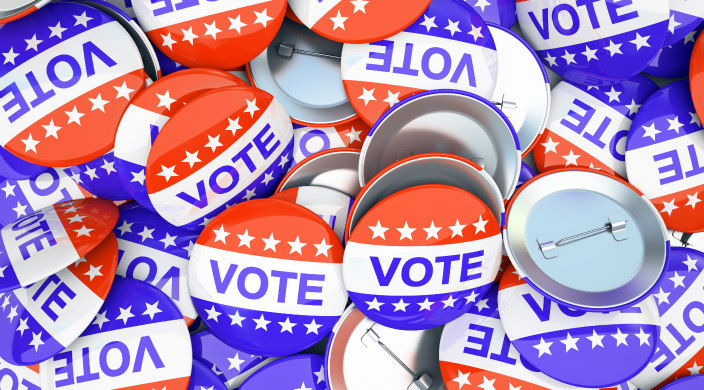 Election season is in full swing, and it's been a difficult and contentious presidential election so far. This Election Day, think carefully, consider well, and cast your vote – and not just for the top spot of president. Vote in national, statewide, and local elections, too.
This is a prayer for wisdom during these elections.
For Wisdom During U.S. Presidential Elections

God of Justice,
Protector and Redeemer,
Grant guidance to our nation
As we select leaders,
Senators, Congresspersons and a President,
The men and women who promise
To uphold the Constitution,
To uphold our values,
To serve and to govern,
To bring prosperity to our land,
To protect our homes and secure our future.

Grant wisdom and courage to voters
To select a visionary President
And steadfast leaders,
People who will serve our citizens,
And all who reside within our borders,
With honor and integrity
To forge a flourishing and peaceful future.

Bless our future President with
Wisdom and strength,
Fortitude and insight,
Balanced by a deep humanity
And a love of peace,
Leading us to a time
When liberty and equality will
Reign supreme throughout the land.

God of Truth,
Source and Shelter,
Grant safety and security to all nations,
So that truth and harmony will resound
From the four corners of the earth.
Let the light of our U.S. democracy
Shine brightly,
A beacon of hope
For every land and every people.
© 2016 Alden Solovy and www.tobendlight.com. All rights reserved. This prayer is based on "For Wisdom during Democratic Elections."
Related Posts
Image
The Union for Reform Judaism's (URJ) is now accepting applications for the 2022 Jews of Color (JOC) JewV'Nation Fellowship Cohort, the second cohort led exclusively by and for Jews of Color.
Image
In Evgeny Ruman's bittersweet new film, Golden Voices, a pair of aging voice actors find their lives in upheaval after immigrating to Israel from the former Soviet Union. Victor and Raya, (Vladimir Friedman and Maria Belkin), are not only in a new land with an altogether new language, but also at a crossroads in both career and marriage.
Image
Sukkot is known in Hebrew as Z'man Simchateinu – the time of our joy.