Image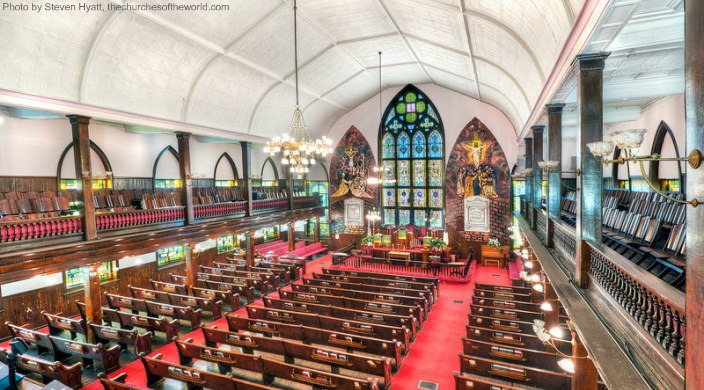 On Wednesday night, nine people were killed during a shooting at Emanuel African Methodist Episcopal (AME) Church, an historic black church in Charleston, S.C. The oldest AME church in the south, it's referred to as "Mother Emanuel." Across continents Thursday morning, arsonists set fire to the Church of the Multiplication of Loaves and Fish on the Kinneret (Sea of Galilee) in Israel. Most of the damage occurred to the roof; two people suffered smoke inhalation. Given the time zone differences, these acts of violence and cowardice — the preparations, the police responses — were quite possibly playing out at the same time. Here are two prayers in response.
---

For Mother Emanuel: A Memorial and Healing Prayer
Author of life
Source and Creator,
Grant a perfect rest under your tabernacle of peace
To those who lost their lives the attack on Mother Emanuel,
Whose lives were cut off by violence,
An act of witless aggression.
Put an end to anger, hatred and fear
And lead us to a time when no one will suffer at the hand of another.
May their souls be bound up in the bond of life,
A living blessing in our midst.
God of justice and mercy,
Remember the survivors of this attack,
And the victims of any disaster,
Any violence, suffering or despair.
Grant them shelter and solace,
Comfort and consolation,
Blessing and renewal.
Grant them endurance to survive,
Strength to rebuild,
Faith to mourn,
Courage to heal,
And devotion to each other.
Heavenly Guide,
Hand of love and shelter,
Grant the people of Mother Emanuel Your protection,
Your wholeness and healing,
And Your peace.
© 2015 Alden Solovy and tobendlight.com. All rights reserved.
---

Racist Violence against Houses of Worship
Oh people of conscience,
Cry out.
Cry out against arrogance.
Cry out against hatred and anger.
Cry out against violence and oppression.
For God requires us to stand
In the name of justice and freedom,
For God requires us to oppose terror,
To muster our power and energy
Against racist aggression
And to protect all houses of prayer.
Oh God,
We implore You,
Look down upon the suffering
Perpetrated against churches, mosques and synagogues,
Against houses of worship in so many lands,
By the hand of wickedness,
By the hand of malevolence,
By the hand of ignorance and sin.
Today we remember, with sadness, the attacks on
Mother Emanuel and the Church of the Multiplication
And the loss of precious life.
With Your gentle and loving hand,
God of Shelter,
Unite all of your children
Under Your canopy of hope and love.
Bring the light of salvation and healing
To the four corners of the earth.
© 2015 Alden Solovy and tobendlight.com. All rights reserved.
Postscript: The prayer "For Mother Emanuel" is an adaptation of "Violence in Mumbai." The prayer "Racist Violence against Houses of Worship" is an adaptation of "For the Yazidi People."
Related Posts
Image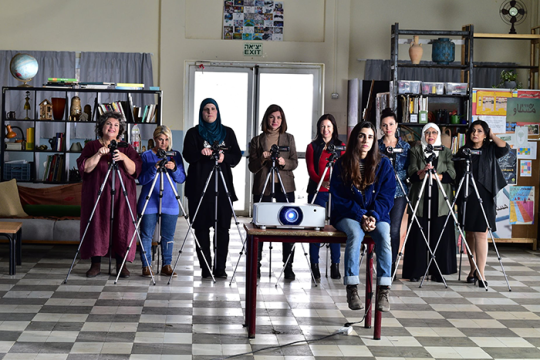 Both Arab and Jewish, young and old, the women of "Cinema Sabaya" learn about much more than filmmaking during the class; they discover that their differences are far outweighed by their bonds as women making their way in a patriarchal world.
Image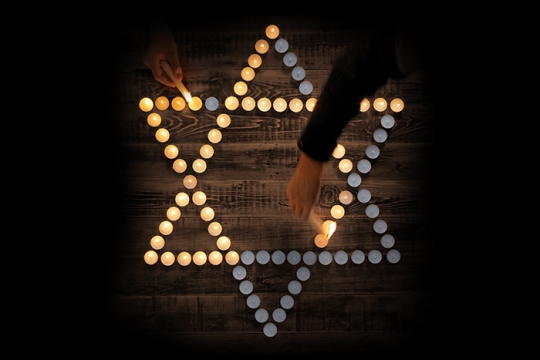 What does it mean to remember? It is to live in more than one world, to prevent the past from fading, and to call upon the future to illuminate it.
Image
A camel carrying a load. A golden pair of balanced scales. An open heart and an open mind. These are three of more than two dozen artists' visions of justice and righteousness featured in the invitational exhibition, "Tzedek Boxes: Justice Shall You Pursue."