Image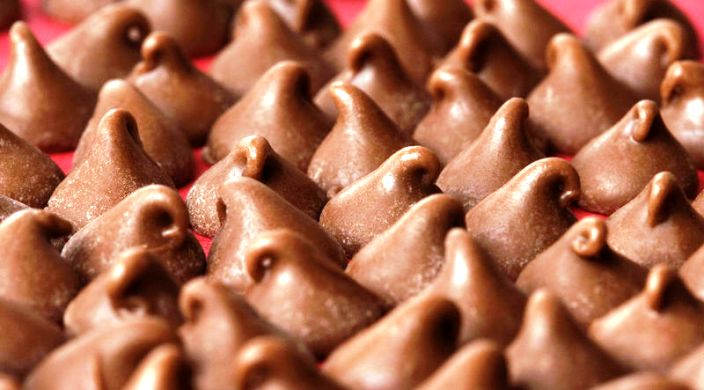 As we enter into the Jewish month of preparation prior to the High Holidays, Elul, I am thinking about the spiritual aspects of chocolate. The manager of a chocolate store in Manhattan confessed to me that she has a metaphysical response to eating an intense 99 percent French chocolate just before she studies from the mystical text known as the Zohar. Chocolate-eating has become a religious experience for me, as well. Nibbling on a square of 70-percent cocoa content focuses me, engages my senses, and calms me. Eyeing the packaging cautions me about the ethics of purchasing fair trade. Opening a bar connects me to earlier generations of religious peoples who savored the cocoa tree, cocoa pod, and cocoa bean as a miraculous, even a sacred, manifestation of the divine creation. Sharing it with others brings me closer to family and friends. Like the complex transformation of the cocoa bean to chocolate, I seek to transform myself at this sacred season.
Planning for the soul searching of the High Holiday season, London artisan chocolate maker Steph Saffer is considering a honey/apple chocolate for her product line Kokopelli's Chocolate. The owners of an Israeli bean to bar company, Holy Cacao, Jo Zander and Zev Stender sermonize, as if for Rosh HaShanah (the Jewish New Year) and Yom Kippur (The Day of Atonement) about chocolate:
As we live a life in constant state of refinement that every day should be better than the day before; and for us, chocolate making is an excellent parallel to this concept ... the next batch and all the steps in between will be even better.
On Facebook, I recently shared some of my initial thinking about the relationship between transformation of cocoa beans into chocolate and the enhancement of the spirit. In response, one of my friends, Rabbi Neil Kominsky, posted that we might think of this season of renewal and introspection as starting with the bitter of the cocoa bean and coming out sweet chocolate at N'ilah (the end of the Day of Atonement)." Another friend and colleague, Mark Gross, offered that:
as we endure the crushing to which life sometimes subjects us [we realize that we are] not suffering, we're becoming something new and better. Plus, chocolate releases a blissful floodgate of endorphins!
Yet another thought was shared by Cantor Eric Schulmiller, who noted that early Central American chocolate preparation meant pouring it from bowl to bowl. This, he taught, is like the passage through the days of the Hebrew month of Elul into Rosh HaShanah/Yom Kippur, as day to day we might create new visions, new possibilities, new souls for ourselves and others.
Maybe this year my passage through the Days of Awe (and yours), will layer some chocolate onto the more traditional food customs of the season. Perhaps we will be blessed to enjoy apples-and-honey-chocolate truffles, or chocolate-covered round challah or chocolate spread on challah or chocolate smeared apples or chocolate teiglach (honey-dripped doughnuts) to nourish and sustain us through this intense time. I will tote my goody bag of triumphs and defeats as I trek through the transformative moments of this time. Personal potency and potential will fill my thoughts. Tidbits of chocolate melting in my hands will symbolize my internal processing of communal responsibility and of personal potency. I will savor that chocolate as I mold myself into something new and better. May it be a year sweetened by chocolate and many other blessings.
Related Posts
Image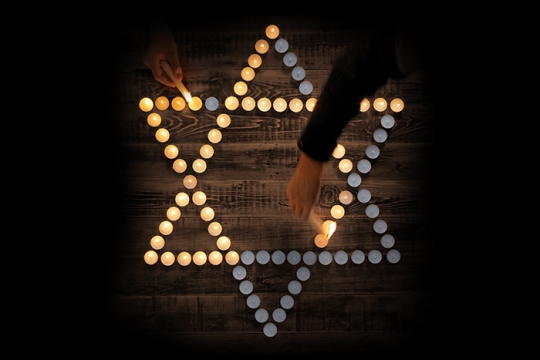 What does it mean to remember? It is to live in more than one world, to prevent the past from fading, and to call upon the future to illuminate it.
Image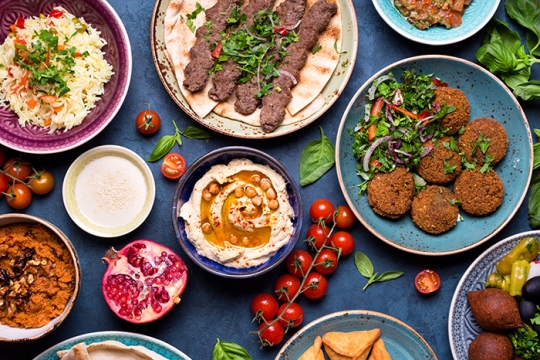 It's rare to find a documentary set in the Middle East that isn't mired in politics and discord. Rarer still is one bathed in the kind of optimism and goodwill found in Beth Elise Hawk's new film, Breaking Bread. An inside look at a three-day food festival in Haifa, Israel, pairing Israeli and Muslim Arab chefs, Breaking Bread pursues peace through the power of creating top-notch cuisine.
Image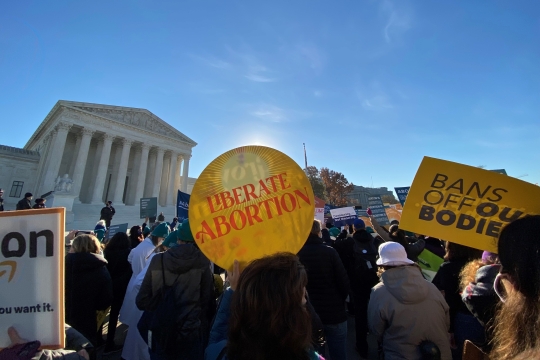 Last Saturday, January 22nd, marked the 49th anniversary of the US Supreme Court's landmark Roe v. Wade decision. The Roe decision was revolutionary, as it protected a pregnant person's right to have an abortion, without excessive government restrictions. Now, we face a grim reality that Roe may not reach its 50 th anniversary. This spring, the Court will deliver its decision in Dobbs v. Jackson Women's Health Organization, the case that could functionally overturn Roe. If this happens, almost half the states in the US are poised to ban abortion entirely.