President Obama dedicated
his speech last week
at former President Clinton's
Clinton Global Initiative
conference to the issue of human trafficking. Speaking on the
150th anniversary of the first issuing of the Emancipation Proclamation
, President Obama called human trafficking and forced labor "modern day slavery" and reaffirmed his commitment that the "United States will be a leader in this global movement" to eradicate it. President Obama followed his words with concrete action, signing an
Executive Order to Strengthen Protections Against Trafficking in Persons in Federal Contracts
. The Executive Order requires all federal contractors to ensure that none of their employees or the employees of subcontractors have been coerced into labor, lied to about the nature of their labor, or forced into debt in order to get a job. It goes further by requiring that all international contracts, specifically military and state department contractors, do not employ victims of international trafficking or "modern day slaves." This Executive Order is particularly important because it draws attention to a few critical facts regarding human trafficking. First, there is a common misconception that most human trafficking has to do with sex trafficking or forced prostitution. However, according to
a United Nations report
, only 43% of human trafficking instances are related to sex trafficking. The rest involve people trafficked into exploitative economic situations or domestic servitude. The fact that the executive order targets labor contractors helps to shed light on the vast world of labor exploitation and trafficking that frequently goes unaddressed. Second, we all too often think of human trafficking as something committed by "evil people" in "far away places." Between 2008 and 2010 the
US Department of Justice investigated
2,515 people within the United States suspected of trafficking in human beings. Additionally, 
a report published this June
by the ACLU and Yale Law School documented the considerable number of victims of human trafficking forced into labor in military and state department contracts abroad, revealing how much all of us as US citizens rely on the labor of trafficked people.
The ACLU issued a statement
after the executive order was signed reiterating the results of it's study on US contracts while also affirming that, "Today's executive order is a huge step forward in the fight to rid human trafficking from the U.S. government contracting process.  The order also brings the U.S. government closer to realizing its often touted zero-tolerance policy on human trafficking." Finally this executive order highlights Congress's inability to move on an issue as important and popular as human trafficking.  Representative James Lankford (R-OK) and Senator Richard Blumenthal (D-CT) have each introduced the
End Trafficking in Government Contracting Act of 2012
and the bill has bipartisan cosponsors in both the House and the Senate. Yet the House Bill has been stuck in committee since March and although the Senate bill was passed out of committee in June, no vote has occurred. The Religious Action Center and the Reform Movement have
a long history of working on issues of human trafficking and modern day slavery
. Taking to heart the call to remember that we were slaves in the land of Egypt and that no one else should be forced to live and labor in such conditions, we welcome this executive order and hope that its effects, coupled with these proposed pieces of legislation, will further the fight to end the forced labor and human trafficking exploited by U.S. agencies.   Image Courtesy of Mario Tama/ AFP/ Getty Images
Related Posts
Image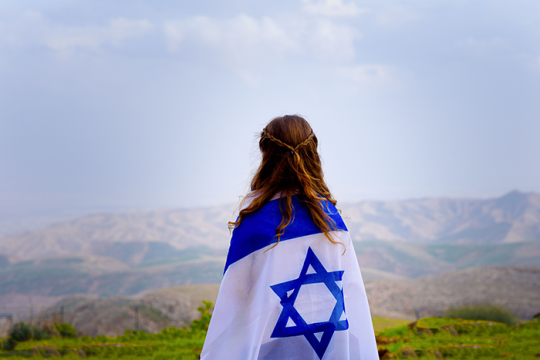 We stand with the people of Israel during these difficult and challenging days and pray for the safety and immediate release of all of the hostages. See our resources and actions you can take.
Image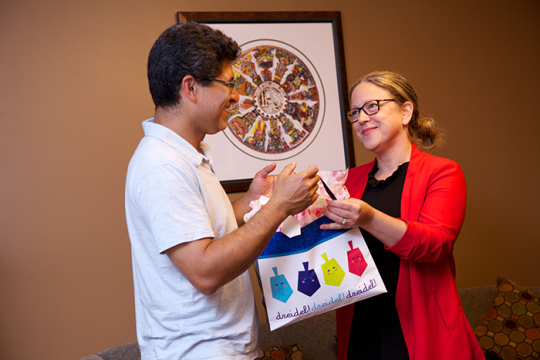 Hanukkah is one of my favorite holidays, partially because it gives me the opportunity to give gifts to my loved ones every night for eight nights! Gift giving with intentionality is one of my favorite ways to express affection while teaching my child about Jewish values and traditions.
Image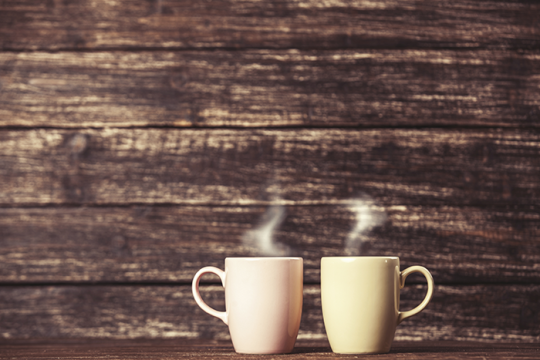 In the winter months, adding elements of simplicity, presence, and coziness can elevate the rituals and intentions of Shabbat. Here are a few tips for your most hygge/heimish Shabbat yet!