Image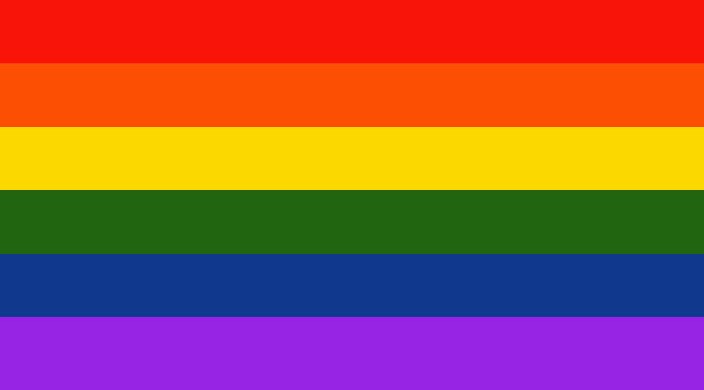 During June, designated as LGBT Pride Month, we often read Parashah Balak. It is a curious tale, replete with a talking donkey and the roundabout air of prophecy; a story of attempted curses that ultimately lead to blessings.
The Israelites have been saved from cruel Pharaoh, and for the past two and a half books – Exodus, Leviticus, and now Numbers – they have been wandering the desert, perhaps a little aimlessly, toward the hope of a Promised Land. We meet Balak, the King of Moab, who is a bit nervous about the group of Israelites who have settled near his kingdom. He states in Numbers 22, verse 5, "There is a people that came out of Egypt; it hides the earth from view." This sounds all too familiar, but Balak, takes a different path than old Pharaoh. He attempts to enlist Balaam, a Moabite diviner saying, "Come then, put a curse upon this people for me, since they are too numerous for me; perhaps I can thus defeat them and drive them out of the land. For I know that he whom you bless is blessed indeed, and he whom you curse is cursed."
Balaam agrees to the task, but each time he attempts to curse the Israelites, the Divine interferes – and all three times Balaam blesses, rather than curses, Israel. "My message was to bless: When [God] blesses, I cannot reverse it."
As a member of the gay Jewish community, I ask: Are we blessed?
All too often, the message of religion is used to exclude rather than include; to curse rather than bless. For so long, the LGBT community has been at odds with religion, feeling this exclusion, perhaps feeling cursed. But we learn from Balaam, the unlikely mouthpiece of God, that nothing that God has blessed can be cursed. We have all been blessed by God.
So why do we – why do I – sometimes still feel the linger of the curse?
Perhaps it is the curse we lay upon ourselves, not allowing for the blessings in our lives to be extolled as strongly as the curses seem to sear. Perhaps it is the struggle of feeling authentic, waiting for recognition and approval, painfully seeking blessings from those intent on curses.
We are all searching for the balance between the blessings and curses in our lives. But, no matter the balance or imbalance, we cannot allow the inevitable encounters with curses to forever label us "cursed." Blessing is not transient, not temporary; it is part of who we all are, the spark of God that exists in each of us, and no matter the hardship, we all exist as blessings to God.
I have not always been as stalwart as Balaam, to only be able to bless and be incapable of the curses, the doubts, the fear. But this year, as we celebrate this month of LGBT Pride, let us embrace pride in ourselves, be truthful with who we are, celebrate the lives we lead, appreciate the love we have been given and all that we can give, and remember with much joy, that we are all made in the image of God and we are all blessed.
In conclusion, I offer the traditional Priestly benediction, perhaps this time representing the three attempts and failures of Balaam to curse the Israelites. As a rabbi, I say these words often, and yet each time, I am reminded of the promise and potential of every human being. With each blessing, expel those lingering curses, the external or internal voices of doubt, of loneliness. We are blessed in our difference, blessed for our hearts, blessed for all time. That which God blesses, no one can reverse.
Y'varech'cha Adonai v'yishmarecha.
May God bless you and keep you!

Ya'er Adonai panav eilecha vichuneka
May God's light shine upon you and be gracious to you!

Yisa Adonai panav eilecha v'yasem l'cha shalom.
May you feel the light of God within you and may God grant us all peace.
Rabbi Jillian R. Cameron, MARE, serves as the assistant rabbi and educator at Temple B'nai Shalom in Fairfax Station, VA.
Related Posts
Image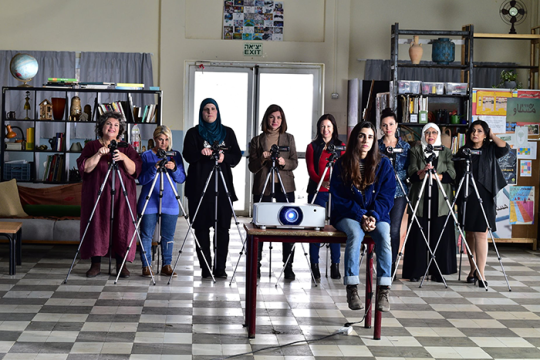 Both Arab and Jewish, young and old, the women of "Cinema Sabaya" learn about much more than filmmaking during the class; they discover that their differences are far outweighed by their bonds as women making their way in a patriarchal world.
Image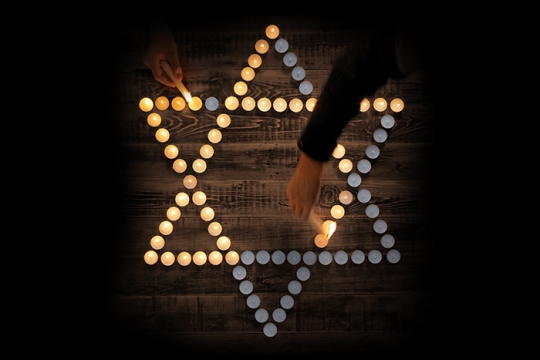 What does it mean to remember? It is to live in more than one world, to prevent the past from fading, and to call upon the future to illuminate it.
Image
A camel carrying a load. A golden pair of balanced scales. An open heart and an open mind. These are three of more than two dozen artists' visions of justice and righteousness featured in the invitational exhibition, "Tzedek Boxes: Justice Shall You Pursue."