Image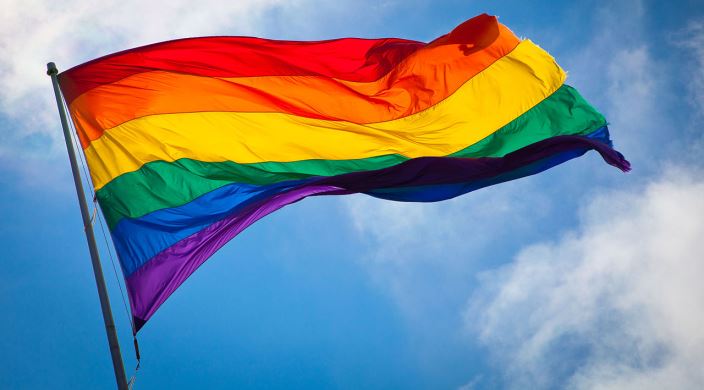 June is coming, which means LGBT Pride Month is just around the corner! Throughout the month of June, we celebrate the lesbian, gay, bisexual and transgender community throughout the nation. LGBT Pride Month was originally established to honor the 1969 Stonewall riots in Manhattan, a major turning point in the fight for LGBT rights and equality in the United States. Today, major cities throughout the nation celebrate LGBT pride through parades, parties, concerts and festivals. These events attract millions of participants and honor the history and victories of the LGBT community locally, throughout the country, and around the world.
Since last LGBT Pride Month…
The Defense of Marriage Act was overturned: Well, not completely. But, on June 26, 2013, an important provision of the so-called Defense of Marriage Act was struck down. In the landmark case Windsor vs. United States, the Supreme Court ruled for federal recognition of same-sex marriage and equal benefits. Now, same-sex couples are guaranteed federal benefits, eligibility for federal programs, Social Security survivor benefits and other important rights already granted to heterosexual couples.
Marriage equality laws have been enacted in nine states (and counting): Massachusetts was the first state to legalize same-sex marriage back in 2003. Going into 2013, 10 states and the District of Columbia had marriage equality, and now 19 states issue marriage licenses to same-sex couples. Here's a look at what's happened in the last year:
Delaware's state legislature passed marriage equality that took effect on July 1, 2013.
Rhode Island's state legislature upgraded its law from civil unions to marriage and the ruling took effect on August 1, 2013. Rhode Island was the last of the New England states to pass marriage equality legislation;
Minnesota's state legislature passed marriage equality that took effect on August 1, 2013.
New Jersey's State Supreme Court declined to overturn a lower court ruling, upgrading New Jersey's law on civil unions to marriages on October 21, 2013.
Hawaii's state legislature upgraded its law from civil unions to marriage on November 13, 2013.
Illinois's state legislature upgraded its law from civil unions to marriage equality on November 20, 2013.
New Mexico's State Supreme Court ruled in favor of same-sex marriage on December 19, 2013.
In Oregon, a federal judge struck down an anti-marriage constitutional amendment on May 19, 2014.
InPennsylvania, a federal judge ruled in favor of marriage equality on May 20, 2014.
The Employment Non-Discrimination Act (ENDA) passed a historic vote on the Senate floor: On July 10, 2013, the Senate Health, Education, Labor and Pensions (HELP) committee passed a fully-inclusive version of the Employment Non-Discrimination Act with a 15-7 bipartisan vote. On November 7, ENDA historically passed a Senate floor vote by 64-32. This was the first time a trans-inclusive version of the bill has passed in either chamber of Congress, though the bill has not yet been voted on by the House of Representatives and has not become law.
Not too shabby, right? With all the achievements since Pride Month 2013, there is significant hope for the year to come.
On December 20, 2013, a U.S. District Court judge in Utah issued a ruling declaring a same-sex marriage ban in Utah unconstitutional. After 1,300 couples married, the U.S.  Supreme Court issued a temporary stay on the ruling as the state's appeal of the decision in considered. Similar rulings have since occurred in Oklahoma, Kentucky, Virginia, Michigan, Nevada, Texas and Idaho. Just last Tuesday, U.S. District Judge John E. Jones struck down the ban on marriage equality in Pennsylvania stating, "We are a better people than what these laws represent, and it is time to discard them into the ash heap of history." The ruling did not come with a stay attached and last week, Governor Tom Corbett announced that he would not appeal the ruling, which makes Pennsylvania the 19th state (plus DC) with freedom to marry!
There are also a number of cases pending in lower courts. If one of the 70 lawsuits currently in 30 states reaches the Supreme Court, it could potentially lead to another landmark victory for the LGBT community.
Celebrate June Pride! Find an event near you, and if you are in the Washington, D.C., area, join the Religious Action Center of Reform Judaism for Capital Pride on Saturday, June 7!
Related Posts
Image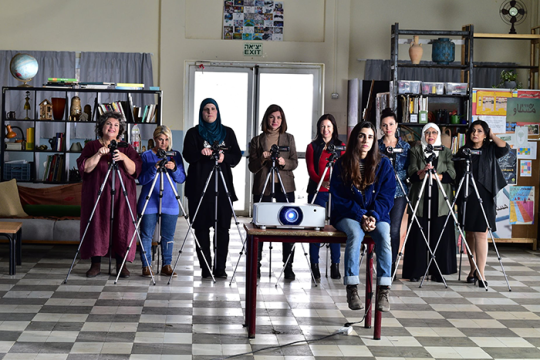 Both Arab and Jewish, young and old, the women of "Cinema Sabaya" learn about much more than filmmaking during the class; they discover that their differences are far outweighed by their bonds as women making their way in a patriarchal world.
Image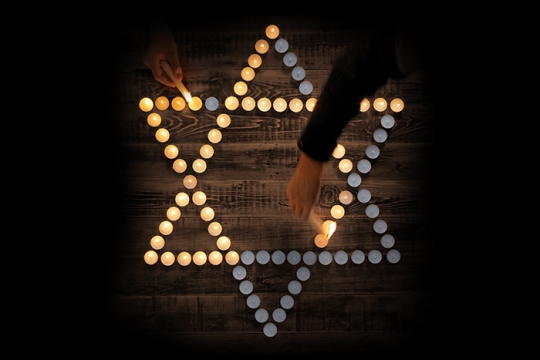 What does it mean to remember? It is to live in more than one world, to prevent the past from fading, and to call upon the future to illuminate it.
Image
A camel carrying a load. A golden pair of balanced scales. An open heart and an open mind. These are three of more than two dozen artists' visions of justice and righteousness featured in the invitational exhibition, "Tzedek Boxes: Justice Shall You Pursue."