Robert Nevel is the chair of the Social Justice Committee at KAM Isaiah Israel Congregation in Chicago, IL
.
This entry, which was written by the Social Justice Committee, is part of our "Let's Get Sustainable" blog post series - look for an environmentally themed post each Monday and learn more on our Greening Reform Judaism web portal.
Many people living near KAM Isaiah Israel Congregation (KAMII) in Chicago's Hyde Park neighborhood lack access to fresh, healthy food. KAMII's Social Justice Committee has been working for two years to educate, advocate and provide creative solutions to this pressing problem through a multifaceted, replicable, food justice and sustainability program based on Jewish values. We've helped prepare materials for the URJ's
Green Table, Just Table
initiative, planted gardens, hosted events and more.
We are pleased to report that this December we were awarded our first grant to further our work. Here's how it happened. To help us develop the important interfaith component of our program, committee member Gloria Needlman joined
One Chicago, One Nation
, a community organizing group focused on addressing community needs.  When we discovered One Chicago, One Nation offers grants, we soon applied for one to help us pursue a key component of our program: expansion of local food production.
The grant we received will allow us to do just that. Next spring we will help transform two currently unproductive church lawns into organic, food-producing gardens. Our goal is to significantly increase the amount of healthy food available to those in need in our community.
Here's how we will do it:
Three food-producing organic gardens, covering 1,400 square feet, on the KAMII property, which we constructed and use to grow food to donate to two soup kitchens and a shelter for women and children. In 2010 we delivered over 1,200 pounds of organic food.
The White Rock Gleaning Program, which we created to collect the food left unharvested at the large community gardens in our area. Plot holders place a white rock in a corner of their plot to signal that we may gather ripe fruit and deliver it to soup kitchens and shelters weekly.
Crop Mob Construction, using local volunteers to accomplish a large amount of work in a small amount of time. Through crop mobs we transform urban, congregational lawns into food producing gardens based on our replicable KAMII garden model. We recently constructed a 1,000 square foot food garden in a day for a neighborhood church.
The annual Martin Luther King program on food justice and sustainability. This program allows us to continue our work over the winter, teaching others how to start food gardens and providing a local educational and advocacy forum. The 2011 program will begin with a Friday evening service, at which Rachel Cohen (the Sustainability Program Coordinator at the Religious Action Center) will speak about how the Reform Movement's history of activism inspires its work for food justice as part of the RAC'S 50th anniversary celebration. On Saturday evening a symposium panel will discuss how local solutions can address access to healthy food and related sustainability issues, and on Sunday KAMII will host a day of classes and demonstrations about starting a community garden, preserving summer's harvest, cheese making, and more.
Our work has strengthened the KAMII community in many ways: the program has helped attract new members; over 10% of the congregation has gotten involved, with gardeners of all ages; and it has helped many new friendships develop or deepen. In the larger community, we have worked alongside members of secular and religious groups, connecting in deep, meaningful ways with Protestants, Catholics, Muslims, and Jews from outside our congregation; it is a truly interfaith program. We have also developed relationships with community-based health and gardening organizations and media outlets.
As a result of our outreach efforts, food donations and gleaning program, our Crop Mob Constructions and our annual MLK weekend educational program, KAMII is now recognized as a leader in food justice and sustainability in our city and in the Reform Movement. We are committed to affecting real and measurable change in our community and look forward to continuing our work for many years to come!
Related Posts
Image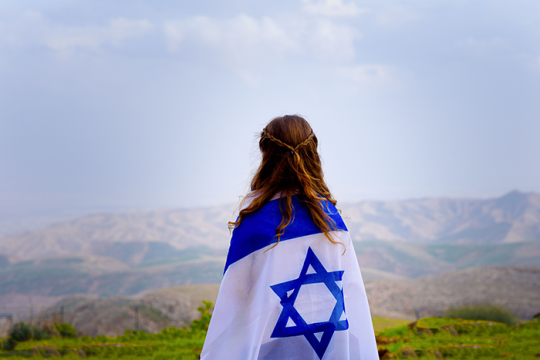 We stand with the people of Israel during these difficult and challenging days and pray for the safety and immediate release of all of the hostages. See our resources and actions you can take.
Image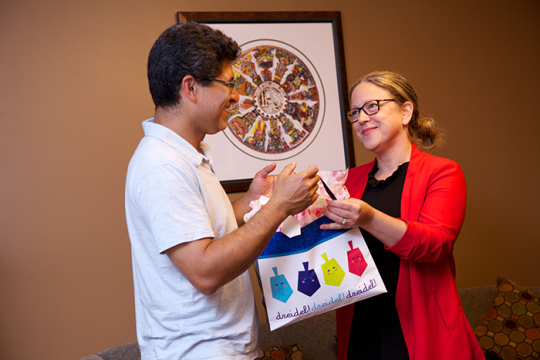 Hanukkah is one of my favorite holidays, partially because it gives me the opportunity to give gifts to my loved ones every night for eight nights! Gift giving with intentionality is one of my favorite ways to express affection while teaching my child about Jewish values and traditions.
Image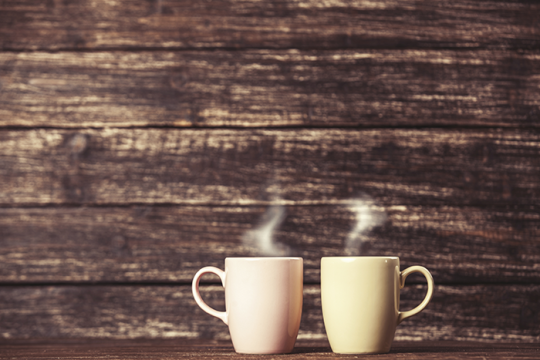 In the winter months, adding elements of simplicity, presence, and coziness can elevate the rituals and intentions of Shabbat. Here are a few tips for your most hygge/heimish Shabbat yet!