Image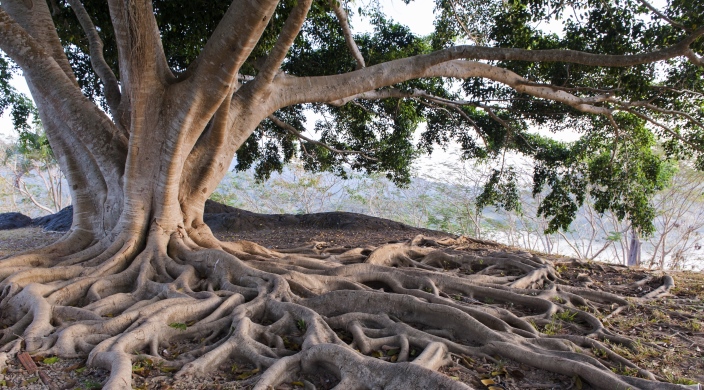 We celebrated the holiday of Tu BiShvat – the "Jewish Arbor Day" – way back in February, and we won't celebrate it again until January. But no matter: I need to talk about the trees now.
It turns out that I cannot, and will not, live without trees. I had no idea that I needed them so much, but it seems that I do. If home is where the heart is, then my heart is where the trees are.
My family recently moved from a small, college town in central Illinois into the city of St. Louis, MO. This has been a very difficult move for all of us, and together we've shed many tears.
My children grew up in that small town and now, as rising juniors in high school, they will be finding their way at an unfamiliar high school and trying to make new friends. Not an easy ask of teenagers. They just learned to drive and were doing well in our small town, but now they're faced with more frantic traffic patterns and four-lane highways. My heart stops every time they leave in the car.
Another aspect of our move that has been especially challenging for me was leaving the group of women that I had come to love and the temple where we all met and spent so much of our time. Our children grew up together at temple. There were bar and bat mitzvah ceremonies, as well as many lifecycle events both happy and sad. Despite our best intentions, proximity really does matter, and I know our relationship will never be the same – but we will try.
So what about the trees? Our home, in that small town, had a marvelous yard. It was fenced, planted beautifully, and a space in which we spent a great deal of our time. It was the biggest "room" in our house, and we loved spending time there as a family. The 30' tree in the front yard was named Roberto; my daughter grew him from a sapling. There was a rock beside the garage that said "Welcome Home" in big, black letters.
More importantly, our family put down our roots in that yard, literal and proverbial. It was a place where we cared for the trees and plants together. Roots, rarely noticed are not only the basis of a strong tree but also necessary for a strong family. When the roots are shaken, the family is shaken.
Our new home comes complete with 10 years of untended brush along the perimeter, one overgrown evergreen tree, and no flowers at all –a sad sight indeed. There is no fence in this new yard, which creates a serious safety challenge for our old dog, Howie, and the grass is mostly weeds. It's funny the things you miss when looking for a potential new home.
What do you do when life changes and suddenly there are no trees? I guess you roll up your sleeves and get to work. I'm finding that the work of bringing trees back into our lives is more important to me than I ever thought possible and that this work is coming at the expense of unpacking boxes and organizing the inside of the house. It might sound silly but even something as simple as cooking a meal for my family is better when I can look out of the kitchen window and see healthy trees and green grass. (Of course that's not to say that my children are not being fed! That old joke that children with a Jewish mother will not go hungry rings true in our home. I've set up their rooms and made sure that they have what they need, but beyond that, I'm all about the trees right now.)
I'm learning that it doesn't have to be the same; it can never be the same. This is a hard pill to swallow and another hard lesson for my children to learn. Life changes, and we must change with it, but change is never easy for humans. While it may not be the same, it does have to be ours. This new home must become our vision, our beauty, our little plot of land in the world – and it must have trees. We will work together, as a family, to put down roots in this home and, eventually, in this community.
As the sun goes down on another day of working the yard and I tell my children lilah tov (goodnight), I look out the window and ponder the progress being made. It will get there, I tell myself. It has to get there. Maybe by next Tu BiShvat.
Then I turn and look at all of the boxes left. I should probably unload a couple of those.
Related Posts
Image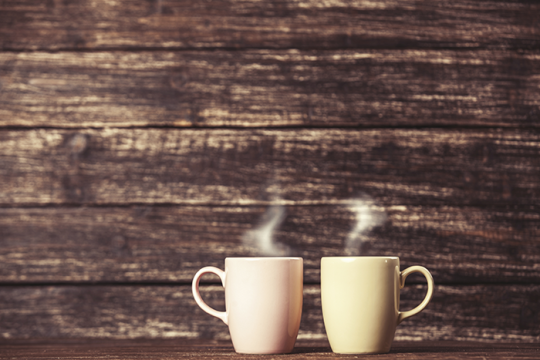 In the winter months, adding elements of simplicity, presence, and coziness can elevate the rituals and intentions of Shabbat. Here are a few tips for your most hygge/heimish Shabbat yet!
Image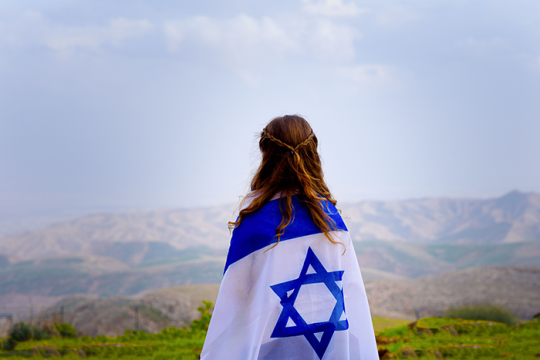 We stand with the people of Israel during these difficult and challenging days and pray for the safety and immediate release of all of the hostages. See our resources and actions you can take.
Image
As we approach #GivingTuesday and prepare to exemplify one of our core values by giving tzedakah, the Reform Movement is continuing our dedication to strengthening local and global Jewish communities.