On Tuesday, the
National Task Force to End Sexual and Domestic Violence Against Women
held a rally at the Capitol to
support the reauthorization of a comprehensive Violence Against Women Act (VAWA)
. Rabbi David Saperstein, Director of the Religious Action Center,
spoke before Members of Congress
, advocacy groups and the press and urged Congress to pass a VAWA that improves protections and services for
all
victims of sexual and domestic violence. The original 1994 Violence Against Women Act acknowledged that domestic violence and sexual assault are crimes under the law and provided federal resources for community-coordinated responses to violence against women. VAWA was up for reauthorization in 2011, but the process stalled after the House and Senate passed dramatically different bills. The Senate version (S.1925) outlined increased protections for all victims, including:
Better training of law enforcement, victim service providers and court personnel;
Stronger LGBT-inclusive provisions;
Closing detrimental legal loopholes for victims in tribal communities; and
An easier path for immigrant victims to seek legal status independent of their abusing spouse or partner
The House version of the bill (HR 4970), however, is stripped of these necessary improvements, prioritizing some victims over others and undoing the progress made by the Senate version.
Rabbi Saperstein speaking at June 26th rally in support of a comprehensive Violence Against Women Act reauthorization bill.
At Tuesday's rally, Rabbi Saperstein drew upon the Jewish values and texts that guide the Reform Movement's support for VAWA:
We are inspired by Jewish texts that make clear that violence against women is unacceptable, whether in general or in the context of marriage. In the Talmud it is written, "It is forbidden for a man to compel his wife to fulfill the mitzvah [to have sexual relations]. And in the "Book of Women," Maimonides writes: "And thus the sages commanded that a man should honor his wife more than he honors himself, and love her as he loves himself. And if he has money, he should increase her benefits according to his wealth. He should not intimidate her too much; he should speak with her gently, and should be neither saddened nor angry." (Sefer Nashim 15:19)
In support of the specific provisions under dispute,
Rabbi Saperstein insisted
earlier in his remarks: "All Americans are equal, and all women are equal, but, according to the House version, some women are more equal than others.  A VAWA that prioritizes some Americans over others is simply not acceptable; it would be shameful." Leaders of Congress and advocacy groups alike echoed support for a
real
VAWA. Singer Michael Bolton drove home his point with one of his hits, singing, "When a man loves a woman, he does the right thing."
Now, in order to pass VAWA, members of the House and Senate must enter into a conference committee and reconcile the differences between the two versions of the bill. It is vital that Congress pass a VAWA that protects
all
victims of domestic and sexual violence.
Urge your Members of Congress
to support a quick conference on VAWA and to support the strong protections in the Senate bill for immigrant, LGBT and tribal victims.
Rachel Chung is a participant in the Machon Kaplan Summer Social Action Internship Program. She is interning at the Religious Action Center of Reform Judaism.
Related Posts
Image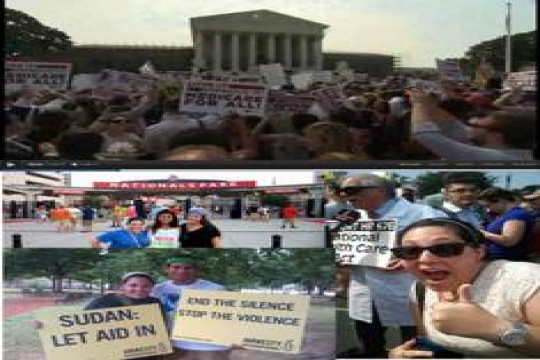 There isn't anything quite like summertime in DC. Young adults flock to the nation's capital for a once in a lifetime living and working experience. But for me, I'm fortunate enough to have a second 'once in a lifetime' opportunity. Last summer as a rising sophomore, I was one of the youngest...
Image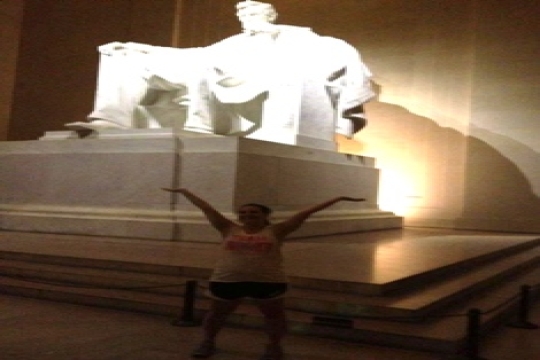 YOLO- You Only Live Once- has rapidly grown into a trendy motto that encourages daring and reckless behavior amongst today's youth. When I flew across the country to Washington, D.C. this summer, I committed the impulsive and spontaneous concept of YOLO to my mind.
Image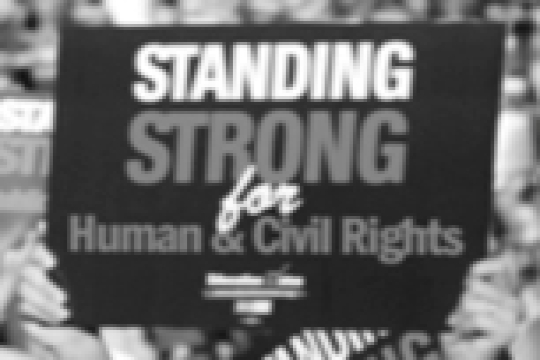 Photo courtesy of the NEA. On Thursday, June 28, as part of my internship with the National Education Association, I had the opportunity to attend the Joint Conference on Concerns of Women and Minorities.