Image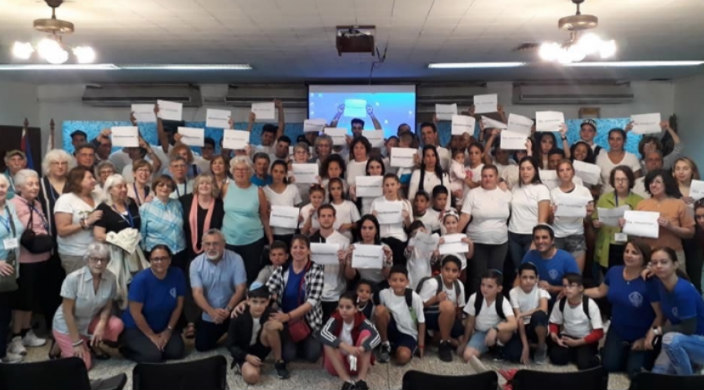 When I returned from my sixth Jewish humanitarian mission to the island of Cuba at the beginning of February, little did I know that the entire world would be in quarantine only a month later. It now feels like a miracle that we were all able to be together.
I first visited the country in 2005 and wrote about my fifth visit in 2019. In the 15 years since I began visiting the island, I've witnessed incredible growth within the community, as well as the continued struggle and survival of those who live within the confines of Cuban society. I've also had the joy of seeing the young children I led in song grow into competent leaders of prayer and Torah, as well as proficient performers of Israeli and Cuban dance.
Today, like the rest of us, these families are sheltering in place; the synagogue space is closed, and food and resources are scant. The difference in Cuba is that few people have access to personal Wi-Fi and, thus, to virtual gatherings. I've heard from friends how isolated they are feeling; the longer the shutdown continues, the more difficult things will become. 
Still, the passion and determination I witnessed in this community should inspire all of us to believe that the flame of Judaism and Jewish life in Cuba burns brightly, despite the challenges of their isolation and the embargo restrictions placed upon them by the American government.
Still fresh in my mind, here are just a few of the highlights from this recent trip, just before everything changed.
On our first night in town, we shared a beautiful Shabbat with the community at Centro Hebreo Sefaradi, the Sephardic synagogue, where we attended a service led by young people and then enjoyed Shabbat dinner together.

A week later, I led Friday night services in Cienfuegos, which is called "The Pearl of the Caribbean Sea" because of its magnificent French architecture. The city's small Jewish community meets in the home of one of its members, Rebeca Langus, who continues to shoulder the responsibility of caring for its members.
2. ..and for Shabbat morning services, too.
On our first Shabbat morning, we attended services at Beit Shalom, the Patronato community center, where college students led the service and members of the community chanted Torah. I was honored to be included in that service to sing and pray side by side with these students, many of whom I've known since kindergarten.
The next week, we joined the Santa Clara community for Shabbat services, where members of outlying Jewish communities came to pray with us at Or Jadash, the area center for Jewish learning. I was honored to lead the Shabbat morning service, and members of our group participated in reading Torah. Claudia, whose bat mitzvah I officiated 10 years ago, deftly lifted the Torah after it was read and delighted us all with her mastery and knowledge.
One particularly touching moment was when David, the president of Or Jadash, was called to the Torah for an aliyah (blessing) for the very first time. It was an unforgettable moment that will remain with us forever.
3. We commemorated the Holocaust together.
Sunday morning marked a highlight of our mission with a visit to the Patronato Religious School and a memorial service commemorating U.N. Holocaust Remembrance Day, during which I shared the song "We Remember" by Ellen Allard.
Members of the community held signs that read "We Remember," and we stood arm in arm together weeping and singing Hatikva, Israel's national anthem. It was touching and incredibly emotional.
4. We paid tribute to loved ones lost.
When we visited the Jewish cemetery in Guanabacoa, a member of our group, Aida, visited the gravesites of many of her family members. She left Cuba as an unaccompanied minor through a program that later became known as "Pedro Pan" and never lived in Cuba again, returning only to visit her loved ones who are buried there. As we recited Kaddish together, it was not lost on anyone how holy and important our presence was to Aida. 
Later in the week, we traveled out to the center of the island to visit the imposing Holocaust memorial at the Jewish cemetery in Santa Clara. We heard the story of the bricks, donated by the national holocaust museum, which came from the Warsaw Ghetto. We prayed, we sang, we cried as we remembered those who lost their lives at the hands of the Nazis.
5. We delivered much-needed items to all the communities.
In the Old City of Havana, we visited and delivered gifts to the Orthodox Shul Adat Yisrael, then to the Centro Hebrew Sephardi, which houses the senior center and impressive Holocaust memorial. The humanitarian gifts, as well as wheelchair and walkers we delivered there, were received with appreciation.
Later, we visited the Pharmacia (Pharmacy) housed at the Patronato Community Center, which provides crucial care for all members of the community. We donated hundreds of pounds of prescription medications, over-the-counter medicines, and basic sundries such as shampoo, deodorant, soap, diapers, and dental care items, along with diabetes testers and syringes.
These items are difficult to obtain in Cuba and crucial to the wellbeing of the community. In outlying areas, our gifts included medicines, diapers, formula, food, and sundries which continue to sustain and support them.
6. We welcomed Havdalah with Israeli dancing.
We ended our humanitarian mission back in Havana at the Patronato for a Havdalah service led by the community's young people. That evening, we were treated to an incredible treat: Every member, from the youngest to the oldest, performed Israeli dances for us!
The spirit and passion of their love for Israel and Judaism were palpable and infectious. Those moments are but memories now, as so many are quarantined at home and the Patronato Community Center is still shuttered.
***
Throughout the trip, I found myself with tears in my eyes as I felt the sense of unity we shared and the unequivocal belief that the future of Judaism in Cuba is secure and thriving – and thanks to Taglit Birthright Israel trips, Maccabiah Games, and other opportunities for members to travel outside Cuba, the bubble is expanding.
I am as impassioned and determined as ever to continue my work to support the faithful members of the Jewish community of Cuba who, more than ever, embody what it means to live Jewish lives in the face of great challenges. And although our humanitarian gifts were received with great appreciation and love, we heard over and over again that it is our presence that means the most to them.
Although they live with little, they are happy and optimistic that Am Yisrael will continue to visit and reflect the world that exists outside of the island. We pray that our presence will be felt again soon and that normalcy will return to the island and the humanitarian missions will resume.
May our deeds and our presence enable the flame of Jewish life to burn brightly in Cuba, and may we go and grow from strength to strength as we continue to face the challenges of COVID-19 and appreciate the freedoms and the limitations all of us are experiencing in this time of unprecedented change for our country and our world.
Learn more and read additional stories about Jewish life around the world.
Related Posts
Image
Purim approaches, and like every other holiday we've observed during the pandemic, it will look
Image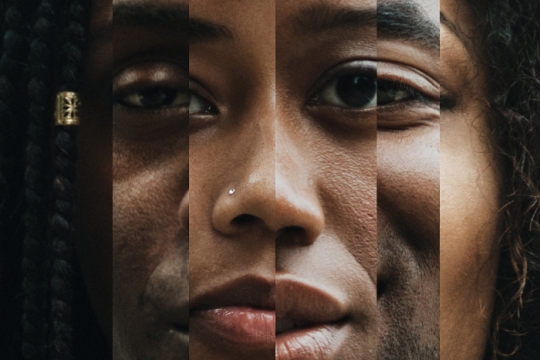 This is not yet the America most of us dream of, but it is an unavoidable part of our DNA. American equality and exceptionalism are checks that are still in the mail. If we truly love what this country is capable of, we must continue to speak the hard truth to power.
Image
Today, comedy is a national vernacular, a social and cultural force. We communicate in memes. We look to late night to process the news. Good (and even dumb) comedy challenges and connects, activates and affirms.