Image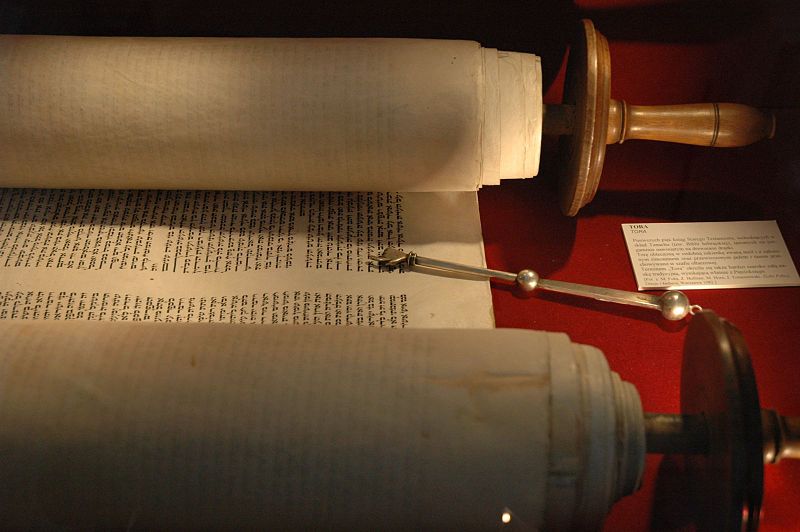 Thanks to social media and electronic devices you can check in on Foursquare and read the Mishkan T'filah prayer book on a handheld device at the same time. Yet for all the modern inventions, the Torah remains unaffected. I have had the honor of watching as a scribe slowly and meticulously writes the letters by hand and as the Torah was certified "kosher," and I just can't imagine someone holding up an iPad when performing the ritual of hagbaha, the raising of the Torah. For me, Torah has been a part of temple life from bar mitzvah to Simchat Torah.
Midrash and Torah study with our clergy allows for the free interpretation for who we are as Jews. Saturday morning b'nai mitzvah ceremonies give witness to the future as young men and women of the commandment chant their Torah portions and give their perspectives, explaining how it applies to them. This past May, at my temple, 13 women chanted Torah and celebrated becoming adult b'nai mitzvah, some of whom could not read Hebrew when they attended the first class; three of these women conducted a discussion during Yom Kippur on select Torah portions. Earlier this month, I helped hand each new Hebrew school student his or her own miniature Torah as part of our congregation's consecration ceremony. While the Torah is for everyone, there are not many opportunities to see the beautifully penned words of this holy book.
I have been fortunate to witness my children chant Torah, to chant aliyot at their bat and bar mitzvah ceremony, and to perform hagbaha, but for most people, the only real opportunity they have to see actual scripture up close is Simchat Torah. On Simchat Torah, while we don't do "Cotton Eye Joe" or the "Cha Cha Slide" with the Torah, the scrolls are taken from the ark to the sounds of music and are then given to members of the congregation to hold, carry, and dance with. A few members of my congregation have taken the celebration up a notch and formed a band to play music. Some people embrace the Torah and won't share, while others are only too glad to hand it off once they realize the physical weight – not to mention the spiritual weight. I fall right in between; I enjoy holding it as much as I enjoy handing it off, especially when I pass it on to a new congregant.
As the Torah is unfurled, you can almost hear it calling out, "I'm ready for my close-up!" Members of the congregation stand behind the scroll, holding it up, while others stand in the center with our cantor and rabbi as they explain various portions then read the final portion. Sometimes I find myself standing behind a youngster, telling him or her that there will be a quiz in Hebrew school the next day. Year after year, standing in front of or behind the scroll, seniors or toddlers, seeing the Torah up close leaves them speechless.
As the ceremony winds down, the Torah is carefully rolled back into place, making sure it starts at B'reshit. We need to start over, reminding the current generation of our story and telling it for the first time to the next generation. The Torah doesn't need six sequels or a re-write. God got it right from the beginning.
Related Posts
Image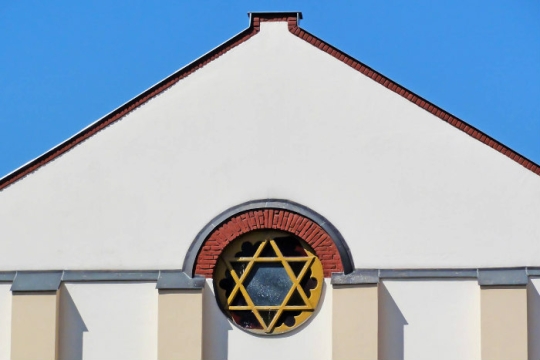 Not knowing if I would be shunned or accepted, I decided to give my religion another chance. I was not prepared for the warm and welcoming atmosphere I found at temple, where being gay was as acceptable as having brown hair.
Image
Becoming a bat mitzvah as an adult was one of the high points in my life; I felt proud to be Jewish in a way I had never previously experienced.
Image
In the midst of the chaos of planning a bat mitzvah, carving out time to sit together as a family and learn a new ritual together can be a powerful and memorable experience for all involved.