I love this time of year; Fall setting in, the ending of one year and the beginning of another. It never hurts to reflect on the past year and make a resolve to be the best person you can be moving forward. Although Rosh Hashanah and Yom Kippur have record synagogue attendances, personally, we've been a bit different in how we observe the High Holidays year-to-year.
Last year we traveled to Europe for our "babymoon." It was our last hoorah as a couple before the little bambino arrived, AND my husband Matt had to work in Switzerland for 5 days, so why not combine the two! We were in Scotland for Rosh Hashanah, and before enjoying a nice Middle Eastern dish (I'm a quarter Sephardic), we said a few prayers welcoming in the New Year. For dessert we devoured a honey soaked baklava. It was more symbolic and less spiritual. I have to admit, I did feel a little guilty for not observing the day fully, especially around family and friends.
For Yom Kippur we were in Zurich, Switzerland. There's a very large synagogue we took a picture of (it probably looked a bit creepy to bystanders). I desperately wanted to go up to the families walking into the synagogue to ask if we could join for the day. But we didn't plan ahead and we don't speak German… while I'm positive it would have been an amazing experience, there was still a lot of Zurich to see. To break the fast (obviously no fasting for pregnant women), we enjoyed vegetables and cheese fondue. AMAZING. We spent the meal discussing how the following year for the Jewish holidays, we would actually make more of an effort to connect to a synagogue or spend it with family/friends.
A year later, and with our son Solomon's arrival, we have been more thoughtful in the way we observe and celebrate Jewish holidays. Because of online resources such as JewishBoston.com, and URJ Reform Jewish Outreach Boston, we found out about local reform congregations and various synagogues that were offering family services. Rosh Hashanah services were really nice! Solomon, only 8 months old, was clapping along to the tunes and kept crawling up to the Rabbi's white gown to tug on it. After services we went apple picking up in Ipswich. With the apples we picked, we made a delicious Rosh Hashanah meal.
Related Posts
Image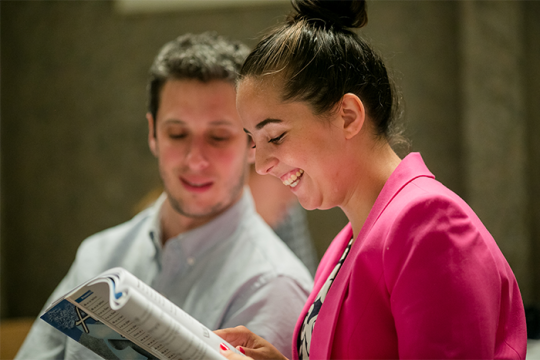 Lifelong learning, however, can be easier said than done. For many, as they enter adulthood, with its competing demands and obligations, setting aside time for learning – and especially for Jewish learning – can be challenging indeed.
Image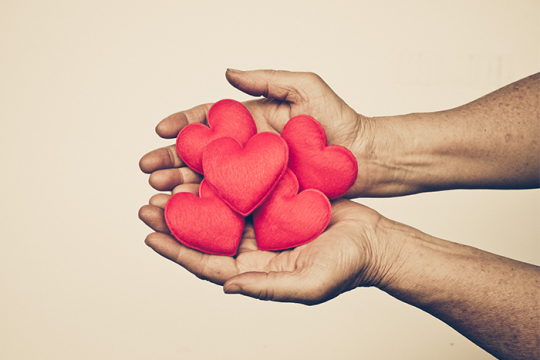 On this Tu B'Av, may we all seek out those people who are on our team through despair and delight, who can forgive and seek forgiveness, who see us for who we truly are and support us on the journey to becoming whoever we will someday be. And if your Valentine's Day candy stash has run out, send those you love a note of sweetness and gratitude instead. Happy Tu B'Av!
Image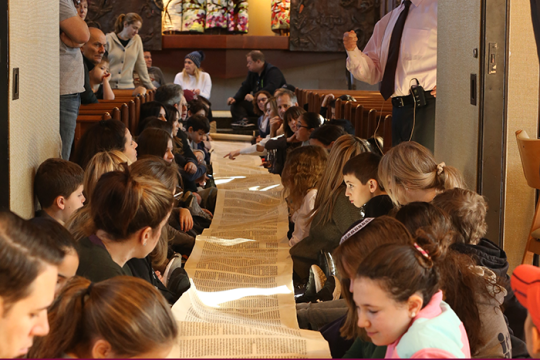 A common sentiment among Jewish-affiliated teens seems to be, after your b'nei mitzvah, religious school is over, right? Sure, you might come back for confirmation in a few years, but there's no real reason to stay involved. You're Jewish. You know that, your family knows that, and your friends know that. Staying involved is kind of a waste of time. Right? Actually, no. Even if you've had your b'nei mitzvah, there are benefits to staying involved with your Hebrew School and your religious education.