Image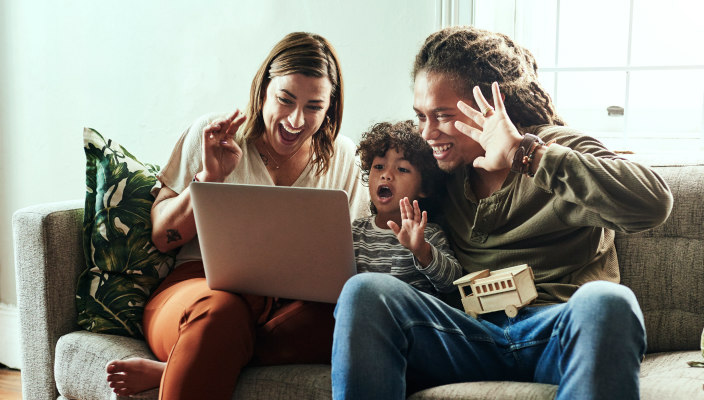 When in-person summer camping couldn't proceed due to the pandemic, the Union for Reform Judaism switched gears and rolled out RJ on the Go, an interactive platform for families seeking Jewish meaning, purpose, and joy this summer.
Choose from among the following exciting activities:
Jewish Life in Your Family Life (Ages 5-12)
Streamed live, this program introduces children and parents to a different middah (Jewish character trait).
Week 1, June 29-July 3: Sakranut (Curiosity)
Week 2, July 6-July 10: Hakarat Hatov (Gratitude)
Week 3, July 13-July 17: Netzach (Perseverance)
In addition, each weekday will focus on a different theme viewed through a Jewish lens:
Movement Monday: Stay active with at-home sports, yoga, and more.
Sci-Tech Tuesday:  Conduct science experiments, make slime, get tech-savvy, and dive into engineering.
Wacky Wednesday: Just have fun – because that's what summer is all about!
Tasty Thursday:  Cook and bake tasty treats, learn how to braid challah, join virtual competitions, and more.
Fun Friday: Build creativity through arts and crafts, creative writing, and more.
URJ Camps' Virtual Experiences (Camp-age Youth)
Run by all 15 URJ camps, this program will offer a variety of interactive activities, including games, gardening, tie-dye, trivia, and much more. Learn more and fill out this quick form to be among the first to know when registration opens.
Jewish Music All Summer Long with Campfire-Style Concerts
"Campfire on Tour" features an all-star line-up of Jewish musicians popular with URJ summer campers. Tune in Sunday evenings at 8:00 p.m. ET through August 23. Learn more at urj.org/campfire.
On Monday through Thursday nights at 8:00 p.m. ET, URJ. camp song leaders will offer 15 to 20-minute nightly song sessions, enabling campers, families, and alumni to revisit the connectedness of singing together in the dining hall. Watch each night on the URJ Facebook page.
Shabbat Morning Family Experiences (Parent-child)
Launched in April, this weekly interactive program, hosted by veteran educator-musicians Shira Kline and Ellen Allard, connects families with young children to a Tot Shabbat experience of songs, stories, and more. Past sessions are available for viewing on Facebook. Join in every Saturday morning at 11:00 a.m. ET throughout the summer. Register for upcoming Zoom sessions.
While nothing can replace the feeling of being together in person, these online experiences can go a long way to enliven and enrich your summer.
Related Posts
Image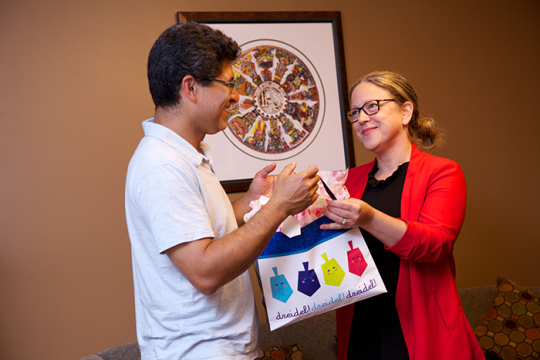 Hanukkah is one of my favorite holidays, partially because it gives me the opportunity to give gifts to my loved ones every night for eight nights! Gift giving with intentionality is one of my favorite ways to express affection while teaching my child about Jewish values and traditions.
Image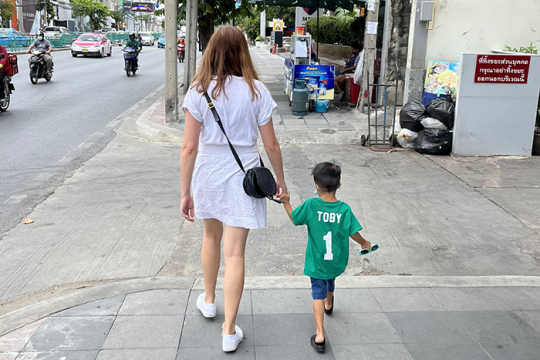 Earlier this year, on a beautiful spring day, we drove 30 minutes from our home in Philadelphia to a Thai temple and cultural center to celebrate Songkran, Thailand's Lunar New Year.
Image
As I watched my son play, my mind would drift to mothers in Israel whose toddlers were no longer able to do so. My heart broke for the parents and young children who were caught in the crossfire of the war for no reason other than being in the wrong place at the wrong time.