Image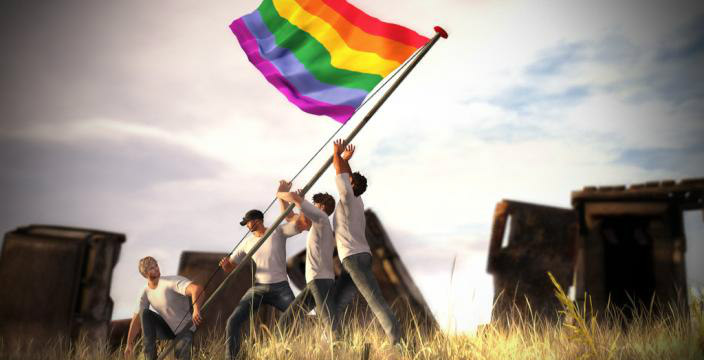 On May 2, 2017, Senator Jeff Merkley (D-OR) and Representative David Cicilline (D-RI) reintroduced reintroduced the Equality Act. In the 114th Congress, this bill garnered 178 cosponsors in the House and 42 cosponsors in the Senate.
The Equality Act would amend existing civil rights legislation to explicitly ban discrimination in employment, housing, public accommodations, federal funding, education, credit, and jury selection based on actual or perceived sexual orientation and gender identity and prohibit sex discrimination in public accommodations and federal funding.
This bill comes at a time of deep challenge in the work toward LGBTQ equality. In February, the Trump administration rescinded federal guidelines instructing public schools to welcome and create safe spaces for transgender and gender non-conforming students. Shortly thereafter, the Supreme Court announced that it would no longer hear oral arguments for Gloucester County School Board v. G.G., a case involving the right of transgender high school students to use the bathrooms corresponding with their gender identity.
Last year, more than 200 anti-LGBTQ bills were introduced in state legislatures across the country, and during the 2017 legislative session, dozens of states are already poised to consider legislation related to the discrimination of LGBTQ people.
When the Union for Reform Judaism passed a resolution affirming the rights of transgender and gender non-conforming people in 2015, Rabbi Jonah Dov Pesner, director of the Religious Action Center of Reform Judaism, said in an interview with the Orlando Sentinel, "…Every person, every soul, is a creature of God that looks like God, whether they are transgender or lesbian or gay, and so we welcome all of them." Equality and inclusion have always been central tenets of the Jewish faith, and the Reform Jewish community remains committed to the implementation of those principles in our country's civil rights laws.
As federal officials and state legislators work to undo the progress we have made for the LGBTQ community, there has never been a more important time to demand national anti-discrimination legislation. The Equality Act would protect members of the LGBTQ community from discrimination on the federal level, nullifying any discriminatory laws or pieces of legislation that come out of individual states. The bill would also ensure that transgender and gender-non-conforming students have access to the facilities corresponding with their gender identity.
The LGBTQ community has waited far too long for the protection of existing civil rights legislation. Urge your Members of Congress to cosponsor the Equality Act!
Related Posts
Image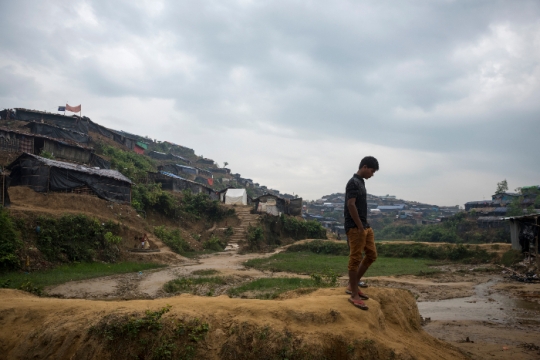 We know that religious freedom is not a lesson from ancient stories, but an ongoing quest even today. While many of us are fighting antisemitism in our home countries, we are also in solidarity with the Rohingya people, who have been persecuted for decades.
Image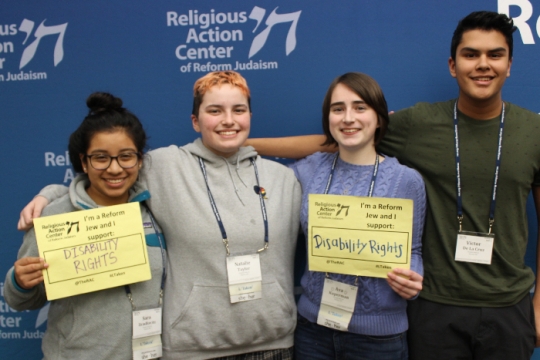 Jewish Disability Advocacy Month is an opportunity to participate in the work to achieve a more just world. On February 22, nonprofit and congressional leaders in the field of disability policy will discuss the state of disability rights policy.
Image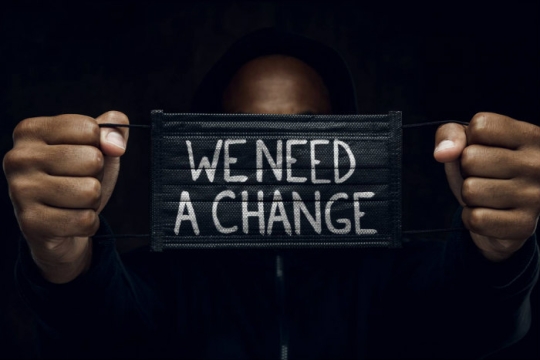 The Union for Reform Judaism shares resources for use in congregations and Jewish communities, as well as by families and individual, in our shared pursuit of justice.