Image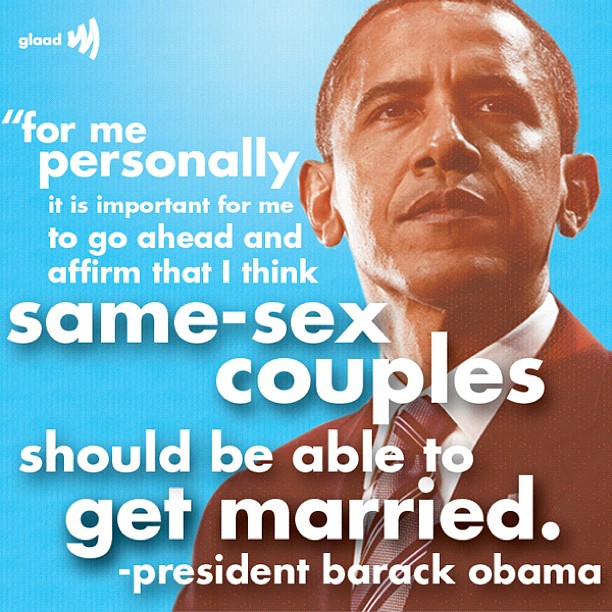 Washington, D.C. May 9
th
, 2012 – In response to President Barack Obama's endorsement today of marriage equality, Rabbi David Saperstein, Director of the Religious Action Center of Reform Judaism, issued the following statement,
 "We enthusiastically welcome President Obama's endorsement today of marriage equality for all couples. History will regard his affirmation of this core right for the LGBT community as a key moment in the advance of civil rights in America. While the President has long publicly supported civil unions, these are distinct from full marriage rights. Civil marriage has historically connoted social acceptance and the recognition of not just a legal relationship between two individuals, but as the Supreme Court has recognized, is 'the most important relation in life' (Maynard v. Hill); it is 'a coming together for better or for worse, hopefully enduring, and intimate to the degree of being sacred' (Griswold v. Connecticut). These rights are due no less to same sex couples than heterosexual ones, as the President's comments today acknowledge. "The President's statement today reaffirmed the fundamental equality of LGBT Americans, and made the self-acceptance, coming out, and ability to believe in a better future that much easier for millions of lesbian, gay, bisexual, and transgender teenagers. "The support of the President on this issue is particularly meaningful to us as Jews. Our holy texts teach us that all people are created b'tselem Elohim (in the Divine image) (Gen. 1:27), and as such are entitled to be treated with dignity and respect. We are inspired by our faith and history to stand up for the rights of LGBT Americans, including civil marriage, for we have known the experience of being victims of group hatred, persecution, and discrimination. We feel a keen empathy for those who are still be victimized, deprived of opportunities, and discriminated against because of who they are. "We look forward to the day when all loving, adult couples, gay and straight alike, will have their marriages recognized by the government. Religious denominations will, of course, continue to have the autonomy to decide which unions to sanctify according to the dictates of their faith. In the interim, however, today's statement is an important expression of solidarity with same-sex couples, who wish to have their marriages recognized, and LGBT teens, who deserve the support of their government."
Image courtesy of GLAAD.
Related Posts
Image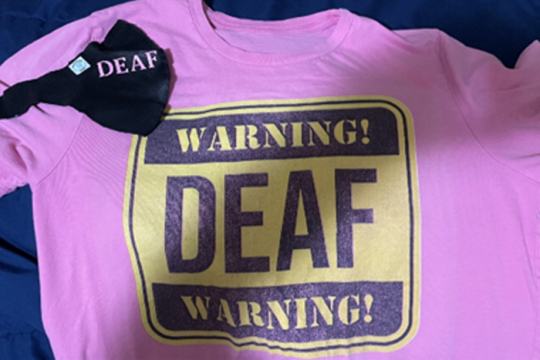 Living most of my life in a hearing world – as a not-fully hearing person – has been my "normal" living experience. I don't know any other way of being. I suspect there is a different way of living because everyone around me tells me so – they imagine that my life must be so hard, how I must cope (what are my choices??). At one point, I tried to connect to the Deaf community. Between not being fluent in American Sign Language and being able to live in the hearing world, I didn't feel welcome – although I learned a lot about myself as a less-than-fully-hearing person in a hearing world. A few years ago, when I went from hard of hearing to deaf, I decided that I would be just that, "deaf" without the capital "D". I am now a deaf person living in a hearing world (as opposed to a Deaf person with connections to the Deaf community).
Image
Last year was my first time celebrating Passover and one of the first times I sang with the congregational choir. One of the songs we performed for the seder was "Dayenu." The choir director explained during practice that in Hebrew, "dayenu" means "enough." I loved the melody of the song and found myself humming the tune as I prepared for Passover.
Image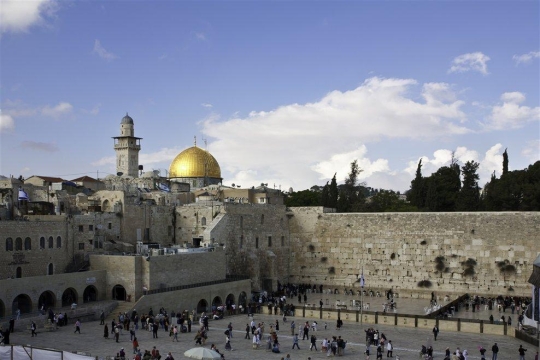 Heller High aims to build deep, lasting relationships between North American Jewish teens and Israel, developing the next generation of Reform Jewish Zionists. The Heller High program gives students the opportunity to learn from and get to know different groups of Israelis.