This past weekend, my wife Helene and I had a chance to see the Reform Movement at its best and got to do so while also listening to the Boston Symphony Orchestra play Mozart and Ravel. On Friday night, we went to Tanglewood (the summer home of the Boston Symphony  Orchestra on beautiful grounds in Lenox, MA). The concert started at 8:30. At 6:00pm, more than 100 Reform Jews had gathered on the Tanglewood lawn for a picnic supper, and at 7:30, for Shabbat services. Most of the attendees were congregants from Hevreh of the Southern Berkshires, a wonderful and vibrant Reform congregation of 380 families in the Berkshire area. The services were lead by Rabbi Debra Zecher,  the rabbi who has helped build this congregation. The spirit of the services, not to mention the surroundings, followed by Mozart and Ravel, made this an extraordinary evening.
Then, on Shabbat morning, Helene and I went to URJ Camp Eisner, where we celebrated Shabbat with more than 500 campers. What made the morning even more amazing was that there were more than 350 alumni and other supporters of Camp Eisner and Camp Crane Lake also in attendance at Shabbat - so we celebrated Shabbat  in a wonderful outdoor setting at a URJ camp in a service lead by campers and with more than 800 people in attendance. Again, an extraordinary experience. This summer, our camps and Israel programs reached over 11,000 young people. Eisner estimates that  it has more than 45,000 alumni; OSRUI, our oldest camp estimates that it has almost 60,000 alumni. The best estimate for our  overall camping system? Several hundred thousand alumni. The incredible turnout at Eisner last weekend (matched, I am told, by an equally large turnout of alumni who were at Camp Harlam this same weekend) vividly shows that our camps have an impact far beyond just our current campers and have affected the lives of so many adults in our Movement.
To us, this past Shabbat showed the URJ at its best - a community of congregations like Hevreh, campers at Eisner and Crane Lake, and hundreds of camp alumni and supporters, all of whom came out to celebrate Shabbat in the creative and moving ways that only Reform Jews can. I am proud that the URJ was involved in helping to support these wonderful events. What a great weekend!
Related Posts
Image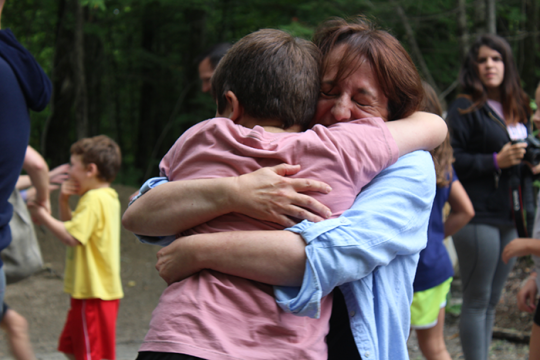 Camp is generally a great experience for kids. They deepen their Jewish identities, broaden their communities, and learn new life skills. However, these benefits can also mean your camper needs some time to process their experience on their own while readjusting to life at home.
Image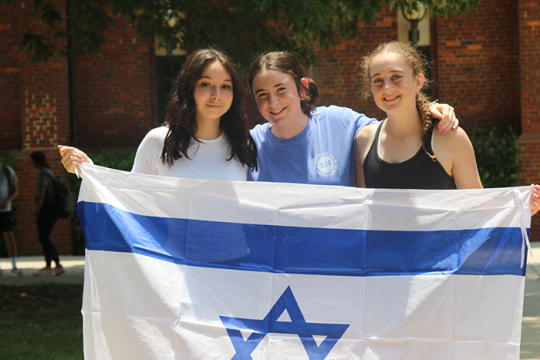 The URJ has been bringing Israeli counselors to camp for many years. Their presence offers several valuable benefits to the camp program.
Image
As I contemplate how God manifests in our lives, I'm struck by the value of faith not only in God, nature, and other unknown universal forces, but also by faith in each other as we all strive for a life filled with meaning, purpose, and joy.