A 28-year-old man is accused of
entering the Washington, D.C., headquarters of the conservative Family Research Council yesterday and opening fire
, injuring a security guard. In response to the shooting, Rabbi David Saperstein
issued the following statement
:
As information comes to light about yesterday's shooting at the Family Research Council office in Washington, it now appears that this attack, like others in recent weeks, reflects the worsening ideological divisiveness, anger and intolerance in our nation, which must end. We are grateful that the shooting injured only one person who is expected to make a full recovery, for which we pray. The fact remains that this trend of violence threatens us all and violates the values of respect for others that must be paramount in American civic and political life. Yesterday's shooting also adds to the evidence, as if more were needed, that guns are too pervasive in our society and too easily obtained by those with mental illness, nefarious goals - or both. Abiding by the principles of the Constitution need not be incompatible with sensible gun control. We call on members of Congress, the President and people committed to the safety and well being of all Americans to move swiftly on gun control measures that will help ensure the safety of us all.
Photo from the Washington Post
Related Posts
Image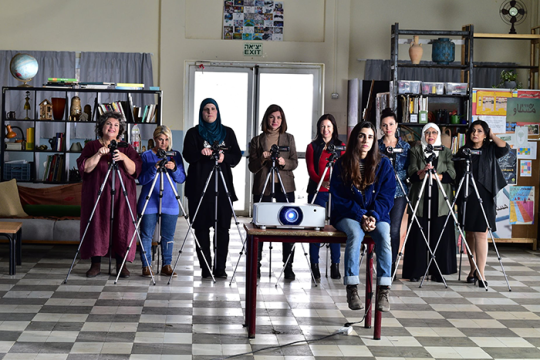 Both Arab and Jewish, young and old, the women of "Cinema Sabaya" learn about much more than filmmaking during the class; they discover that their differences are far outweighed by their bonds as women making their way in a patriarchal world.
Image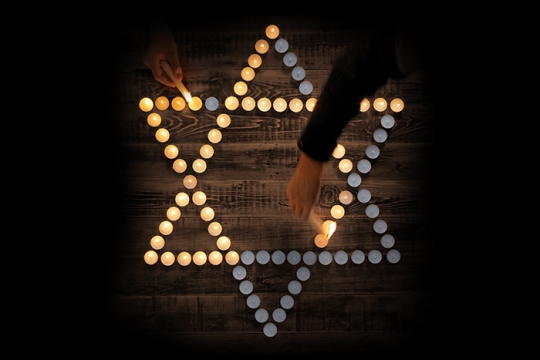 What does it mean to remember? It is to live in more than one world, to prevent the past from fading, and to call upon the future to illuminate it.
Image
A camel carrying a load. A golden pair of balanced scales. An open heart and an open mind. These are three of more than two dozen artists' visions of justice and righteousness featured in the invitational exhibition, "Tzedek Boxes: Justice Shall You Pursue."