Image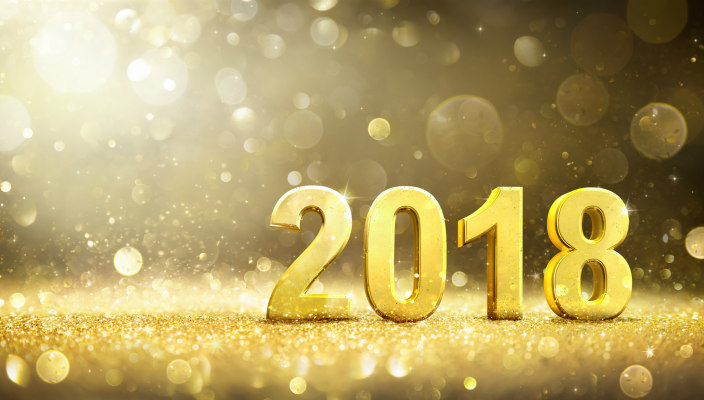 As we prepare to ring in 2019, we look back on the year we leave behind, and… whew, what a year. Below are the top 10 Reform Jewish moments of the year, both positive and negative.
Do you agree with our choices? What would you add? Leave us a comment and let us know – and may 2019 bring many more positive headlines within the Reform Jewish world and beyond. Happy New Year, friends.
1. Jews worldwide mourned together after the Pittsburgh shootings.
On Saturday, October 27, 2018, during Shabbat morning study, a gunman opened fire in Tree of Life Synagogue, a Conservative congregation in Pittsburgh, killing 11 people. In the wake of this shocking, devastating act of violence and anti-Semitism, the Jewish community came together as one in mourning and solidarity, supported by friends and allies the world over.
In the immediate aftermath of the shootings, Rabbi Jonah Pesner, director of the Religious Action Center of Reform Judaism, visited Pittsburgh and wrote a powerful reflection about his time there. The Reform and Conservative movement co-hosted "Songs for All of Us: After Pittsburgh," a Facebook Live event featuring music, prayer, healing, and community.
2. Reform Jews took action – lots of action.
Tikkun olam (repair of our broken world) remains a central tenet of our commitment to our Judaism and to the world, and in 2018, Reform Jews put that value into action in many ways. Following the Parkland shootings, we recommitted to gun violence prevention following (more on that in a moment). In Florida,  Reform group RAC-FL helped pass an amendment re-enfranchising thousands of voters. California Reform Jews pressed for bail reform, while in Massachusetts, Reform activists joined the fight for transgender rights – and won.  
3. Jewish teens led the way on gun violence prevention.
The devastating shootings at Marjory Stoneman Douglas High School in Parkland, FL, drove a renewed commitment to gun violence prevention – and teens from NFTY – The Reform Jewish Youth Movement led the Jewish community in fighting for stricter gun laws. NFTY teens mobilized and took action in a variety of ways, both locally and nationally, for sensible gun laws, driving initiatives that included marches and rallies, outreach, education, advocacy, legislative activity, and fundraising.

One of the high points of that work was the March for our Lives event in Washington, D.C., with satellite marches around the world. The Reform community hosted a major event in Washington immediately prior to the march, with teens at the helm. Said NFTY President Zachary Herrmann, "Teens from the Reform Movement are joining together and getting engaged. We are choosing to protest, and say enough is enough. Change needs to happen. We are angry, we are determined, and we are strong."
Learn more about this ongoing work at NFTY.org/GVP.
4. Disaster relief efforts arose across the U.S. all year long.
As in 2017 before it, hurricanes and wildfires devastated communities across the United States this year, and many Reform Jewish communities were impacted. Reform relief efforts included fundraising for and sending gift cards to those displaced by the California fires, donating to repair damage to hurricane-hit synagogues in Florida and North Carolina, and directing donations to on-the-ground partners such as NECHAMA - Jewish Response to Disaster and Jewish Federations of North America. Maybe Mother Nature will take it easy on us all in 2019…
5. Jewish women took the spotlight – and leadership roles.
In August, Supreme Court Justice and pop culture icon Ruth Bader Ginsburg, 85, suggested that she would serve on the high court for at least five more years. In May came the release of RBG, a documentary that explored how her early legal battles changed the world for women, and late December will see the release of On the Basis of Sex, a biopic of Ginsburg and her husband, who together brought a groundbreaking case of gender discrimination before the Supreme Court.
In the November election, Jacky Rosen won her bid to become the junior senator from Nevada – the first former synagogue president to do so. Rosen led Congregation Ner Tamid, the largest Reform synagogue in Nevada, and before she threw her hat in the ring, her rabbi told her, "You're an excellent communicator, excellent fundraiser [and have a] vision for what would make our country better."
Later in November, Central Conference of American Rabbis named Rabbi Hara Person its incoming chief executive, to begin in July 2019. Rabbi Person will become the first woman to serve as the top leader of a legacy institution of the Reform community. And in late December, The Jewish Agency for Israel appointed its first female CEO. Amira Aharonovich, 47, will replace longtime CEO Alan Hoffmann and will also become the organization's director general.
6. Jewish pop culture had a year.
Though Jews have long been big on the Hollywood scene, it seems that only in recent years have we hit the mainstream when it comes to substantive plotlines and visibly Jewish characters who are more than token and stereotypes. In 2018, we saw Jewish stories play out on shows like Schitt's Creek, The Marvelous Mrs. Maisel, Orange is the New Black, Crazy Ex-Girlfriend, and more.
JTA rounds up the 50 best Jewish pop culture moments of the year – like that hilarious music video John Mayer made with a bar mitzvah video company.
7. The Reform community doubled down on its commitment to Israel.
In October, the Union for Reform Judaism – which leads the largest, most diverse Jewish movement in North America – announced the next evolutionary step in deepening its support for Zionism and love for Israel as core beliefs and central tenets of North American Reform Jewish life. This includes a broad set of strategic initiatives to enable the URJ's vision for Israel education, engagement, and activism, with the goal of growing each Reform Jew's relationship with Israel and making Israel a core component of every Reform Jew's identity.
New research studies demonstrate that more Israelis than ever self-identify with pluralistic, egalitarian Judaism in the ways they live, pray, and vote. The Reform Movement's initiatives will include increased support for the Reform Movement in Israel.
"Now, more than ever, it's time for us to redouble our commitment to Israel and bring North American Jews and Israelis closer together," said Rabbi Rick Jacobs, president of the URJ.
8. Jewish leaders came together in support of refugees.
This year, Reform Jewish clergy and other activists frequently and loudly spoke out in opposition to the administration's unjust and discriminatory refugee policies. In June, an interfaith delegation of 40 religious leaders, joined by Reform Jewish leaders, held a press conference outside to demand that the Trump administration immediately end the zero-tolerance policy and stop separating families at our nation's borders.
9. New Jewish books helped us delve deeper into our Judaism.
CCAR Press, a Jewish publishing house, released two new social justice-related books this year that are perfect for digging into our commitment to tikkun olam through a Reform lens. The long-awaited Moral Resistance and Spiritual Authority: Our Jewish Obligation to Social Justice, was edited by Rabbi Seth Limmer and Rabbi Jonah Pesner, with a foreword by Reverend Dr. Cornell William Brooks (former president of the NAACP) and an introduction by Rabbi David Saperstein (former U.S. ambassador-at-large for international religious freedom). This foundational new book reminds us of our ancient obligation to bring justice to the world.

The new Pirkei Avot: A Social Justice Commentary, by Rabbi Dr. Shmuly Yanklowitz, an open Orthodox rabbi, explores the text of Pirke Avot through a lens of contemporary social justice and moral philosophy, engaging both classical commentators and modern thinkers.
10. Reform Jews got out the vote – and celebrated historic election results.  
Reform Jews from nearly 1,000 communities in 43 states participated in the Religious Action Center of Reform Judaism's Civic Engagement Campaign and together engaged more than 120,000 Americans in the democratic process. The campaign registered 4,117 people to vote and organized 17 candidate forums. Reform Jewish youth joined the campaign in full force, too: More than 8,000 college students participated, and civic engagement programming took place at seven NFTY events and at nine Reform Jewish summer camps, engaging hundreds of teens and young adults.

This election also saw more women, minority, and Jewish candidates than ever before run for office, and we can now celebrate the diversity of our newly elected Congress. The 116th Congress will include more than 30 Jewish members, plus the first Muslim and Native American women elected to Congress, and the youngest women elected to Congress. Wrote Rabbi Jonah Pesner after Election Day, "Having diverse voices in leadership matters. Representation matters."
Want more Reform Jewish highlights of 2018? Check out the Union for Reform Judaism's list of the biggest moments of the year for Reform institutions, communities, and individuals. 
Related Posts
Image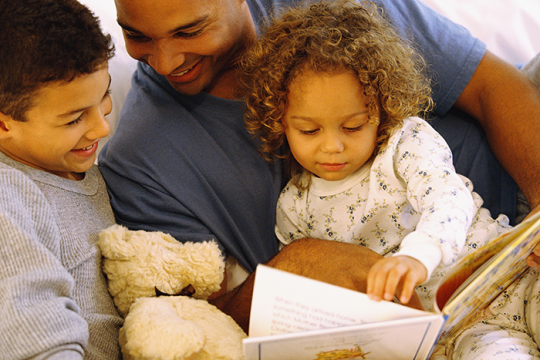 The Jewish people love to share stories, as memory is a central Jewish value. We cannot forget what has happened to us because we must share it with future generations. The past is one of our best learning tools.
Image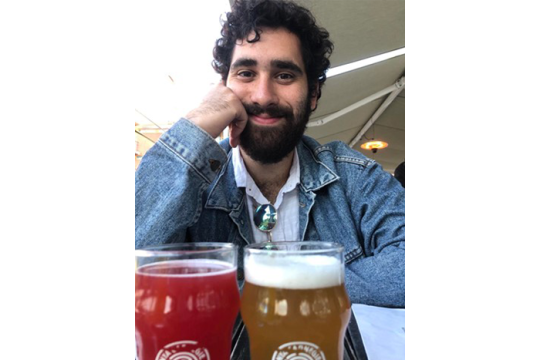 Third-year Hebrew Union College-NYC student Jesse Epstein hopes to make Judaism more accessible, meaningful, and relevant for today's Jewish community – through beer. He recently became the owner of Shmaltz Brewing Company, a beer-brewing brand aimed at providing community members with a mode and environment for consumption steeped in Jewish ethics, text, and tradition.
Image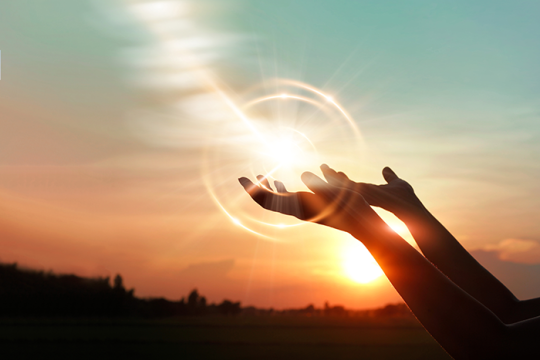 This time of year, we hear again and again about how much emphasis Judaism places on the nuances of how to address harm of all kinds. I am convinced that the steps of repentance and repair outlined by the medieval Jewish philosopher Maimonides make sense not only in our individual lives when we harm our coworkers, friends, family, and intimate partners, but also in reference to the communal, cultural, and national levels.