Image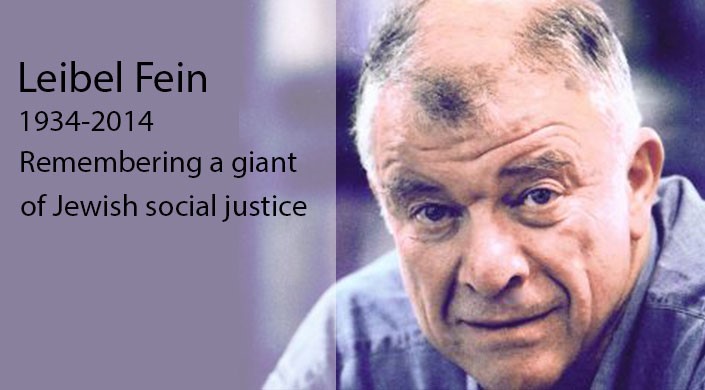 In every generation, figures of influence rise to leadership. They reshape the Jewish community in their image. Sometimes they are public intellectuals, sometimes institution builders, sometimes analysts, sometimes power brokers. Rarely does one person embody all of these qualities – and more.
Leonard (Leibel) Fein embodied all of these qualities. As an academic (he taught political science at MIT, was the Deputy Director of the MIT/Harvard Joint Center for Urban Studies and joined the Brandeis faculty as the Klutznik Professor of Contemporary Jewish Studies), Leibel's 1950s book on the government of the new Jewish State, Israel: Politics and People, was a standard for a generation at universities in Israel and the U.S. and reflected his lifelong love affair with Israel. An accomplished Hebraist, he loved Israeli music and culture. A confidant of Israeli politicians, writers and activists, he engaged with social justice causes there for 50 years.
His 1960s study, "Reform is a Verb," helped shape the Reform Jewish Movement as it grew to be the largest stream in American Jewish life. In the 1970s, he left formal academia to create – with Elie Wiesel-– Moment Magazine, which became one of American Jewry's most influential sources of Jewish ideas, and it launched Leibel as the most influential liberal ideologue in American Jewish life.
To the degree that tikkun olam (repairing the world) has become the catchphrase of American Jewish life and that social justice has become, according to most polls, the single most common organizing expression of Jewish identity in America, Leibel Fein is as responsible for that as any other individual. His expansive and powerful writings, from his book Where Are We: The Inner Life of American Jews, and his combined 40 years of regular columns for Moment Magazine and the Forward, together with over a thousand lectures to federations, synagogues, and Jewish organizations, provided an intellectual Jewish framework that inspired two generations of Jewish activists, leaders, and thinkers.
His writing and speaking were marked with a distinctive voice and style known instantly to those who heard it. It was elegant in the poetic quality of its language; incisive and brave in its analysis of the human condition, of Jewish life and politics both in America and Israel; infused with his mastery of Jewish text and culture; and always morally inspiring with prophetic courage that did not hesitate to take to task Israeli Prime Ministers, American Presidents, Jewish institutional leadership or influential ideologues. And his arguments echoed through those made by the many Jewish leaders, rabbis and influentials who looked to him for guidance, who heard and responded to his calls to justice.
Yet, he was not one of those intellectuals who looked down on institutional life. He played roles from board member to consultant, for the UJA, the Jewish Federation system, the New Israel Fund, Americans for Peace Now and over 30 other organizations – and served for six years as the director of the Commission on Social Action for the Reform Jewish Movement of North America.
When he didn't find institutions that reflected his values, he created them. His 1985 creation of MAZON: A Jewish Response to Hunger, as well as the 2000s launch of the National Jewish Coalition for Literacy, testified to the ability of an individual to form lasting new institutions that captured the imagination of the Jewish community. Take just MAZON. He conceived of it as a way to recapture Jewish tithing practices and mesh it with the urgent social justice problem of hunger. By asking people to contribute 3% of the costs of their simchas (celebratory occasions), it has engaged tens of thousands from every stream of Jewish life and to date has led to over $75 million in contributions to anti-hunger programs in the U.S. and abroad.
Throughout his life, Leibel took his personal experiences, grief among them, and found inspiration to strengthen others, creating in his beloved daughter's memory the Nomi Fein Social Justice Fellowship at the New Israel Fund and writing an inspiring book, Against the Dying of the Light: A Parent's Story of Love, Loss and Hope, which has brought comfort to so many others who have lost a child. At a time when Jews, especially younger Jews, are looking for meaning both from the shores of America and inside Israel, there is no better guide than Leibel Fein. As we grieve the loss of Leibel Fein, let his memory inspire us and future generations to work toward a world of healing, peace and light.
Related Posts
Image
When I became rabbi of Monmouth Reform Temple in Tinton Falls, NJ, I quickly discovered that some people in our community thought we were a church. Mail was addressed to "Monmouth Reformed Temple," and letters were addressed "Dear Pastor."
Image
In the beginning God created the heavens and the earth. The earth was unformed and void, and darkness was upon the face of the deep; and the spirit of God hovered over the face of the waters. God said: "Let there be light." And there was light.
Image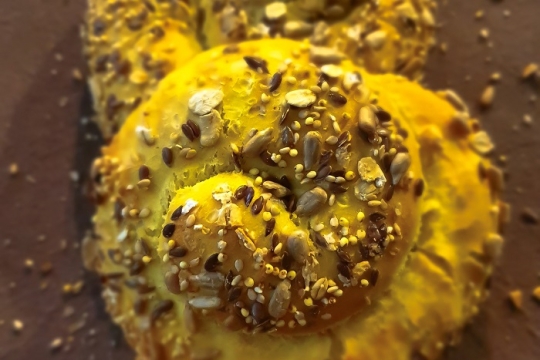 Decorate your Sukkot table with Ethiopian, North African, and Sephardi breads full of fall colors and tantalizing spice mixes and broaden our palates to the customs of worldwide Jewish communities. Laden with seasonal honey, pumpkin, or orange, they don't need braiding, and they make perfect gifts.