Image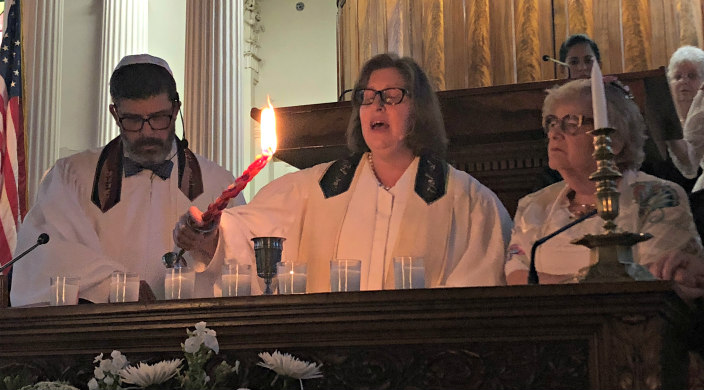 Rabbi Stephanie M. Alexander received her undergraduate degree from Tulane University, and ordination from Hebrew Union College-Jewish Institute of Religion. She has been the senior rabbi of Kahal Kadosh Beth Elohim (KKBE) in Charleston, S.C., since 2010, having previously served at Temple Beth El in Dubuque, IA, Temple Isaiah in Lexington, MA, and in the Union for Reform Judaism's youth department.
Rabbi Alexander is a founding board member and co-president of the Charleston Area Justice Ministry, a faith-based social justice organization comprising 29 diverse congregations. In 2016, she received the John H. Gillison Award for Racial Healing by the South Carolina Christian Action Council, becoming the first woman to win the award, as well as its first Jewish recipient. She is married to Rabbi Aaron Sherman, who serves as a spiritual leader to Temple Beth El in Florence, S.C., and is mother to Eli.
I sat down with Rabbi Alexander, who is ReformJudaism.org's Ten Minutes of Torah commentator for the Book of Exodus, to talk about her Jewish journey and some of her insights into Torah and social action.
ReformJudaism.org: What was it like growing up Jewish in St. Louis, MO?
Rabbi Alexander: My family went back several generations at United Hebrew Congregation. It was a large congregation, but any time I walked in, I knew someone, and someone knew me. I was close with my rabbis and involved in the religious school and the youth group.
Did you attend a Jewish summer camp?
I was a homesick child who was anxious about spending a summer anywhere else. But as a teen, I went to URJ Kutz Camp. It was a magical experience for me, and I came home declaring, "I want to be a rabbi." My mother immediately scheduled an appointment with my home rabbi, Howard Kaplansky, to talk me out of it. I had many interests, and I think she wanted me to keep my options open.
I took their advice but found myself ever more involved in Jewish life at Tulane University in New Orleans, becoming president of Hillel, taking Jewish studies courses, and working as a songleader at the nearby synagogue. I realized that my wanting to become a rabbi was real.
KKBE is participating for the fourth year in Stand Up Shabbat (called Stand Up Sunday in churches), a statewide effort to address the persistence of gun violence from the pulpits of South Carolina congregations. Why is this issue so important to you?
I think continually about how frightened children are of gun violence today, and how we, as adults, have let them down, having done nothing to prevent the devastation of mass shooting after mass shooting.
The most substantive change we've made is conducting practice drills that actually ask children to visualize the specific situations they most fear. We are putting that onerous burden on them – and that, to me, is unconscionable.
Though we may never succeed in completely eradicating gun violence in America, we can make a communal and spiritual commitment to do what we can – to do something. Even in South Carolina, there is tremendous agreement among citizens about the most basic laws we can pass.
In your Ten Minutes of Torah commentary on Parashat Bo (Exodus 10:1-13:16), you reference a Talmudic teaching (Shabbat 31a) about what the heavenly tribunal will ask a person at the end of life. The sage Rava said that perhaps the most important question about how we lived our lives will be, "Did you anxiously await redemption?" What is the significance of that question? 
It means we have to orient our lives toward hope. It means we have to believe that all of our efforts, our prayers, and our activism can bring about redemption.
We're not allowed to wallow in despair or self-pity. We have to keep moving forward, because it is the only path to bringing about the redemption of the world.
In your commentary on Parashat Sh'mot (Exodus 1:1-6:1), you describe what actions Pharaoh's daughter and Moses shared with the Rev. Dr. Martin Luther King, Jr., and other champions of social justice. What did they have in common?
They were able to bring about change by "getting proximate," as today's social justice activist Bryan A. Stevenson (author of Just Mercy) would say.
If we're going to be involved in advocacy, we need to know how an issue is experienced by those who are at the nexus of the injustice, rather than trying to try to resolve it from a distance.
Having grown up in the North, do you see any differences in the pace of life or how people interact in the South?
One of my colleagues, Reverend Joe Darby, a prominent member of the local African-American community, has described Charleston as "a prison of politeness," and my guess is that might apply, at times, to the rest of the South, as well.
Perhaps my biggest challenge here has been to bring the uncomfortable out into the open, to help people acknowledge and accept existing tensions when we sit together to address issues. But I'm pleased to say that in supporting me and also engaging in that work, KKBE has been able to tackle that challenge and meet it face on.
KKBE is considered the birthplace of Reform Judaism in America. Are you mindful of that distinction as you go about doing your rabbinic duties?
Absolutely. I am ever mindful that the leaders of this majestic synagogue played a key role in the evolution of Reform Judaism by responding to modernity through the implementation of changes, such as introducing instrumental music into its worship services. Remembering our roots keeps us from getting stuck and reminds us to remain responsive to the challenges of our own day.
Sign up for Reform Voices of Torah, the Monday edition of Ten Minutes of Torah, which features weekly Torah commentary from Reform Jewish clergy, scholars, artists, educators, and more.
Related Posts
Image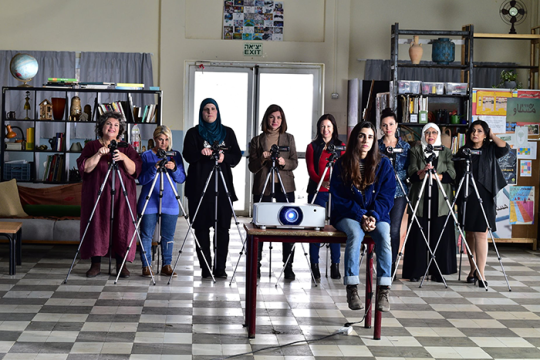 Both Arab and Jewish, young and old, the women of "Cinema Sabaya" learn about much more than filmmaking during the class; they discover that their differences are far outweighed by their bonds as women making their way in a patriarchal world.
Image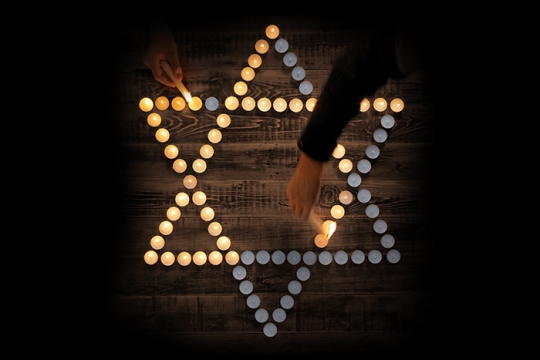 What does it mean to remember? It is to live in more than one world, to prevent the past from fading, and to call upon the future to illuminate it.
Image
A camel carrying a load. A golden pair of balanced scales. An open heart and an open mind. These are three of more than two dozen artists' visions of justice and righteousness featured in the invitational exhibition, "Tzedek Boxes: Justice Shall You Pursue."