Image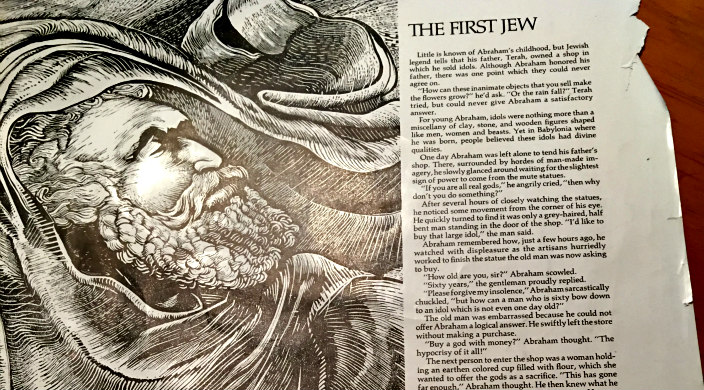 In 1970, with the High Holidays approaching, Barton's Continental Chocolate Shop commissioned my father, James Grashow, to illustrate an advertisement in The New York Times. He made a beautiful woodcut, "Abraham, the First Jew," along with 100 prints, signed and numbered.
A Swedish art dealer saw the newspaper ad, loved the work, and found his way to my parents' New York apartment. He offered to sell the prints in Europe and send my father the money. My parents agreed and put aside one print for themselves. 
As the dealer was walking out, my father told him how much he admired his keychain, which had a little foldout scissors on it. The dealer gave it to him.
My parents never heard from him again.
"We were very naïve and young," my mother recalls. "We were very trusting."
My father went on to have a successful career. His prints have appeared regularly in The New York Times and in just about every major periodical in the country. He created the poster for the centennial celebration of the Statue of Liberty and album covers for Jethro Tull and The Yardbirds. His sculptures range from large, environmental installations to small, contained worlds. A documentary film about his work called The Cardboard Bernini aired in 2012 on PBS and is now available on Netflix.
When I became a rabbi, my parents thought it appropriate that the "Abraham, the First Jew" be on the wall of my study. Whenever he would visit and see the print, he would always wonder what happened to the rest of the edition.
Then, on July 12, 2017, my father received the following email:
My father… passed away a couple of years ago. Now my mother also passed and we found a series of "Abraham" when cleaning out their estate. It's a series of 100, and we've got lots of them. We are three siblings that live in Sweden, Norway and California. We would love to have your input, and look forward to hearing from
Stunned, my parents responded immediately:
Hello and thank you for reaching out. This answers a mystery that started 47 years ago. [Your father] visited us in Manhattan and looked at prints. He ultimately wanted the edition of Abraham, promising distribution and payment. We remember distinctly [he] left with the prints and handed me a keychain with a foldout scissors. We never heard from him again.   

We were very naive at the time and often laughed at how foolish we were at the time to let so much go for what turned out to be only a keychain… I would personally love to have some of the Abraham prints because your father had all of them.
The art dealer's children – Catherine, Christer, and Charlotte – said that their father had become a minister after being in the art business for only about three years in the early 1970s. They loved the print, which hung over the mantle of their childhood home. When they discovered the prints among their deceased father's belongings, they researched the artist on the Internet, saw the extent of his work, and wanted to find out what they might be worth. 
After learning the truth, the siblings wanted to atone for their father's wrongdoing. They decided to return the prints, and they wanted to do it in person.
Stepping off the train in Connecticut, carrying a big, battered suitcase, they greeted my father with smiles and big hugs. Inside his studio, they opened the suitcase. It contained the original cardboard box, wrapped in a quilt. Upon seeing the 87 prints in the box, my mother burst into tears. It was a moment of true, redemptive t'shuvah – a literal "return."
Afterwards, the siblings and my parents shared a toast over champagne and during lunch they kept repeating that they didn't understand their fathers' action, but wanted to make it right. At the end of a wonderful afternoon, my father drove them back to the train.  
The next morning, my parents received an email from the siblings:
This day will stay in our memories for all our lives, and we're so happy that we were able to correct one of our father's mistakes. We're so thankful. 
We never thought we would see these prints again. In the belief that they were returned for a special reason, our family wanted the prints of "Abraham, the First Jew" to find homes in synagogues and in clergy studies. We have distributed the prints throughout the country to be enjoyed.
What does Judaism teach us about foregiveness and repair? Learn more in this thoughtful video from author and animator Hanan Harchol, with accompanying discussion guides. 
Related Posts
Image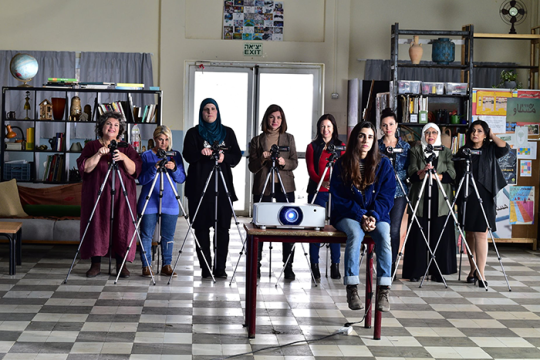 Both Arab and Jewish, young and old, the women of "Cinema Sabaya" learn about much more than filmmaking during the class; they discover that their differences are far outweighed by their bonds as women making their way in a patriarchal world.
Image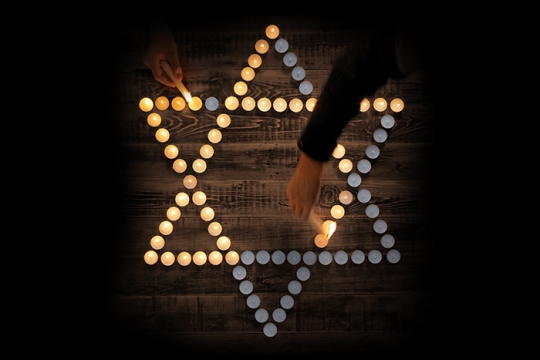 What does it mean to remember? It is to live in more than one world, to prevent the past from fading, and to call upon the future to illuminate it.
Image
A camel carrying a load. A golden pair of balanced scales. An open heart and an open mind. These are three of more than two dozen artists' visions of justice and righteousness featured in the invitational exhibition, "Tzedek Boxes: Justice Shall You Pursue."