Image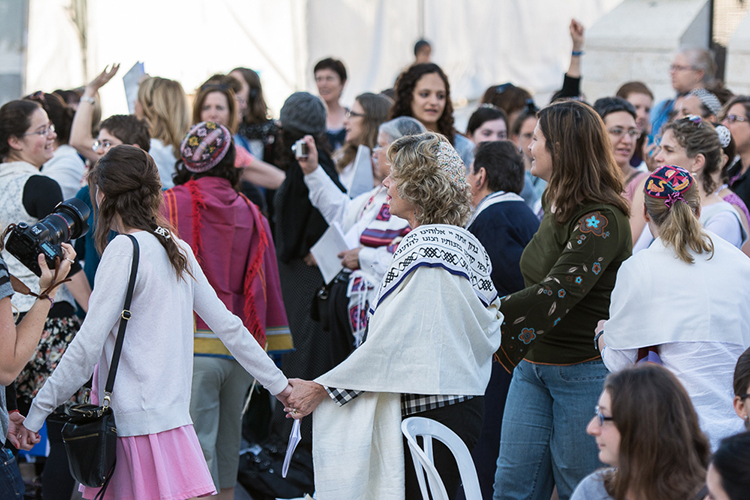 With great excitement, tinged with a touch of trepidation, I moved to Israel in the summer of 1996 to begin my first year of rabbinical school at Hebrew Union College. There was so much to learn those first few months, from how to pay the phone bill (which, mind you, was in Hebrew!) to buying groceries at the local Supersol. In addition to ulpan and a full course load, there were the names and faces to learn of my 65 classmates, none of whom I knew before arriving in Jerusalem.
My goal, of course, was not to simply learn names. My desire was to develop close, supportive relationships with my peers and future colleagues. I knew in my kishkes that these relationships would become most precious to me and contribute to my future success as a rabbi. Yet I was also in Israel to grow as a Jew and a person, and to better understand how this intersected with my desire to be a Jewish professional.
So when I received an invite to join an all-women's Rosh Chodesh group with my fellow HUC students, I jumped at the opportunity. Although I was attending a Reform seminary that granted full equality to men and women - and had ordained the first female rabbi in America in 1972 – being part of a Rosh Chodesh group spoke to my feminist and Jewish beliefs. I proudly thought of my mother who had firmly steered our family towards joining a Reform synagogue when I was 10 years old, so I would be called to the Torah on a Saturday morning to read from the actual scroll just like my brother would be so honored.  If a group like this had been around when my mother was my age, she would have been the first one to set the table and invite her girlfriends over.
I was soon to learn that the tradition of women gathering for Rosh Chodesh had long tendrils stretching back to biblical times. Anita Diamont and Howard Cooper write in Living a Jewish Life: Jewish Traditions, Customs and Values for Today's Families that:
"Rosh Hodesh gathering(s) have roots both in ancient Jewish lore and modern feminism. Rosh Hodesh, literally, "the head of the month," is the semi- holiday that celebrates every new moon. In the past, Rosh Hodesh was a special holiday for women, a day on which women were forbidden to do their usual work...Today groups of Jewish women gather on or around the time of the new moon, in the spirit of feminist consciousness-raising groups, to talk about what it means to be a Jewish woman." (pages 283-284)
I am grateful that I had a group of women who were committed to each other's personal, professional and spiritual journeys. Each month a different member of the group introduced a topic to study, which was always followed by hours of lively conversation. No evening was ever complete without pot-luck offerings of food and drink! Our group grew in knowledge, friendship and intimacy over the course of our year together.
I am now part of a similar Jewish women's group - called a "Lilith Salon" - in which women from my area gather four times a year to discuss articles and themes from a Jewish feminist magazine called Lilith. As typical of these women's gatherings, the food is fantastic and the fellowship even better. Yet I have begun to crave that monthly coming together, especially when I look up into the night sky and see a sliver of the new moon. Often I wonder how many millions of women have tracked their weeks, months, and years glancing at the same moon I am humbled by.
I think it is time for me to put out invites and push the chairs into a circle in my living room. I know there are Jewish women out there who would like to discuss a Jewish book, chew over a piece of Torah text, or look for support to deal with a surly teen-ager or an aging parent. The moon will dictate the time of our meetings as our Jewish calendar dictates the larger rhythms of our lives. I think I'll serve quiche.
Originally published in Ten Minutes of Torah.
Rabbi Vicki Tuckman, z"l, served as the rabbi and director of Jewish life at URJ Camp Harlam, a Reform Jewish summer camp in Kunkletown, PA, and as the spiritual leader of Temple Micah in Lawrenceville, N.J. She passed away in April 2015.
Related Posts
Image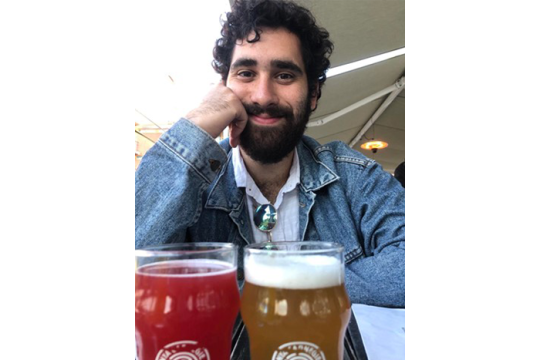 Third-year Hebrew Union College-NYC student Jesse Epstein hopes to make Judaism more accessible, meaningful, and relevant for today's Jewish community – through beer. He recently became the owner of Shmaltz Brewing Company, a beer-brewing brand aimed at providing community members with a mode and environment for consumption steeped in Jewish ethics, text, and tradition.
Image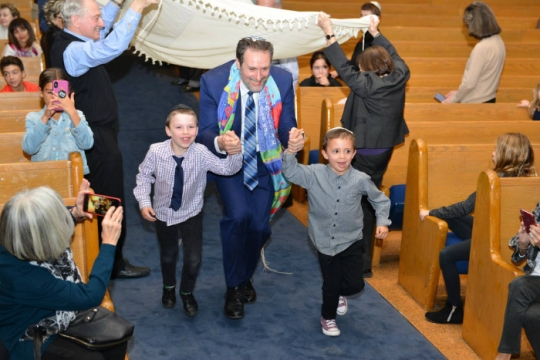 Rabbi Michael Dolgin, our Genesis commentator for Ten Minutes of Torah, is passionate about community engagement, interfaith and intercultural understanding, and tikkun olam. We caught up with him on how his Torah commentaries speak to some of the critical issues of our time.
Image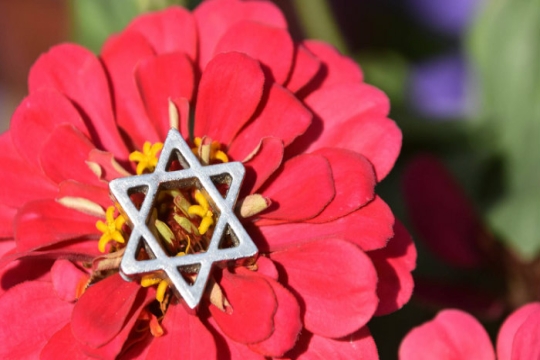 As a Jewish autistic bisexual transgender woman, "I will be what I will be" is something I have had to tell many people throughout my life, as they have questioned, judged, mocked, and discriminated against me for who I am.