Growing up on Long Island my family belonged to a 350-family congregation. Each year I happily anticipated the High Holiday services and the sense of belonging I felt when I entered the sanctuary. We had assigned seats in long, wooden pews and, with the exception of the three years that my father sat on the bimah as president, you could always find our family's designated seating in Row O by our brass name plaques.
It was great having assigned seats. I knew exactly where everyone belonged. The Goldblatts would always be seated next to us.  Mr. Frankel, the patriarch and major benefactor of the synagogue, would be appropriately ensconced in the first row by the Rabbi and Mrs. Schonberg would be four rows directly in front of us.  Her location was crucial because every year we ritually anticipated what millinery would don her head (and this was before Will and Kate's wedding!)  I particularly remember the little black number with the colorful two-foot plume projecting off the right side of her head!
As the years progressed the seating system underwent lifecycle changes.  Since the pews did not contain individual seats, a new daughter-in-law or grandchild could be squeezed in to partake of services. Unfortunately, the passing of time created vacancies in pews as well. Our synagogue was sold and my parents moved before those painful vacancies got too close to Row O.
Cooking for the holidays is somewhat like Mrs. Schonberg's hats; you know that certain foods will always be present on your holiday table,you just don't know what form they will take.
We incorporate certain foods into our celebration of the High Holy Days because of custom and Talmudic dictate. In Exodus 15:2, it is written, "This is My God and I will glorify Him." The Sages interpret the verse, as an exhortation to beautify the commandments in the most glorious fashion.  Exalting God by taking the extra time to make our holiday table and ourselves more beautiful, using our best china and silver or getting our hair cut and wearing new clothes for the holiday elevate these mitzvot. Through these actions, we enhance the meaning of the High Holy Days.
The choices of food to represent the holiday depended on the region, societal customs and socioeconomic standing of the Jews. Ashkenazi Jews expressed their wish for a sweet and fruitful year by dipping apples and challah in honey. Sephardim spread their challah with dulce de manzana, a sweet preserve made from grated apples with rose water and almonds, and serving fruit in covered baskets is traditional so no one knows what's inside just as no one knows what the new year will bring.
Normally two loaves of elongated challah are reserved for Shabbat, but for the High Holy Days a round challah, sometimes containing raisins, is customary. The round challah is fraught with meaning; it is the crown of G-D our King, it represents a year filled with never-ending good, a ladder of dough placed on top represents who will ascend or descend in health or wealth in the coming year and a lesser known custom is to bake the challah in the shape of a bird or with a dough bird on top based on Isaiah 31:5 "As hovering birds, so will the Lord protect Jerusalem."
It is customary to eat foods that symbolize sweetness, abundance and fertility. Sight association and sound/word plays on names of foods lend themselves to using these foods symbolically to reflect positively for the coming year. It is customary in Sephardi homes to have Seders containing seven foods with seven blessings using some of these word associations.
Some foods that Jews worldwide serve for the New Year are:
Carrots: Merren in Yiddish connotes the word "more." Sliced, they look like gold coins.
Pomegranates: They are said to contain as many seeds as the 613 mitzvot and are a new fruit of the season.
Apples: The Gematria (number association) of Tapuach (Hebrew) is equal to Seh Akeida - lamb of the binding, referring to the story of Abraham and Isaac.
Fish: The whole fish or head is served as a wish for a year placing you at the head of life; also a fish never closes its eyes so like God, it is ever watchful over us.
Beets: Its Hebrew word relates to "removal," as removal of our sins and our enemies.
Leeks: Its Hebrew word sounds like "to cut" - may our spiritual enemies be cut down.
Pumpkin: Represents the hope that as a thick covering protects the vegetable, God will protect us.
Now I am a member of a temple with over 2400 families, no assigned seats (would you want that job?), and no pews for squeezing in one extra person.  I still have, however, the warm expectations of seeing and greeting my dearest friends at services. And, after Tashlich, many people who have positively touched my family's life during the past year are invited to our home for a celebratory meal.
My friends have their expectations too. They expect to have a choice of dipping apples in honey or spreading the Dulce over my homemade Challah. They expect, no-they demand- that my "Killer" Kugel be offered in abundance. And they know and expect that in an effort to make our Jewish Diaspora smaller I will incorporate traditional dishes from Jewish communities all over the world in my festive offerings.
Whatever you do and whatever you cook, enjoy the process. Establish some culinary traditions for your family and friends - l'dor v'dor, from generation to generation. Have a happy and healthy new year.
Eat in good health!
Related Posts
Image
As someone who mostly steers clear of reality television in favor of more premium (read: snobbier) fare, I was a little hesitant to check out Netflix's new reality series, "Jewish Matchmaking."
Image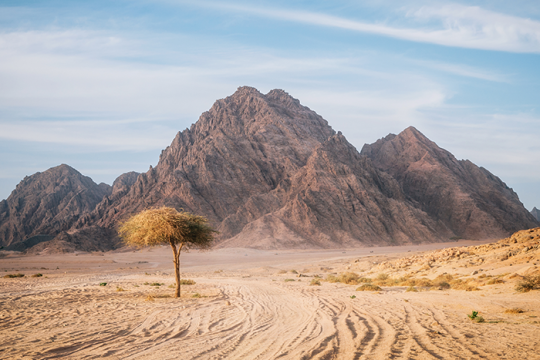 On Shavuot, many of us study the Book of Ruth. Lauded by Rabbinic tradition as a righteous convert, Ruth's story continues to resonate with the experiences of many Jews-by-choice today.
Image
These Haikus focus on weekly Torah portions.