Image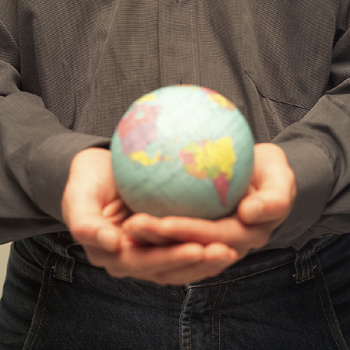 Rosh HaShanah is the holiday of beginning, of potential, of optimism, of hope. On this first day of the Jewish year, we stand before God and our communities, reviewing the days that have passed, and anticipating the year that has yet to be. As we look toward Rosh HaShanah, often called the birthday of the world, we can reaffirm our commitment to repair the world, tikkun olam, our mandate to join with God in making the world a more complete and equitable place. In ancient times, there were four "new years" in the Jewish calendar. Each one had a distinct significance:
The first of the Hebrew month of Nisan, the New Year of Kings, was the date used to calculate the number of years a given king had reigned. Today, this coincides with the holiday of Passover.

The first of the Hebrew month of Elul was the new year for tithing of cattle, a time when one out of every ten cattle was marked and offered as a sacrifice to God.

The first of the seventh Hebrew month, Tishrei, was the agricultural new year, or the New Year of the Years, today known as Rosh HaShanah.

The fifteenth of the Hebrew month of Sh'vat, known as Tu BiSh'vat, was the New Year of the Trees according to Daniel B. Syme in "The Jewish Home")
Recognizing that Rosh HaShanah correlates not only with the first day of the Jewish year, but also with the very first day of the world, our Torah selection for the second day of Rosh HaShanah is Genesis 1:1. These very first words of our sacred text detail the creation story, in turn setting the entire world, the Torah, and the Jewish people in motion. We can infuse this "New Year of new years" with new questions and further meaning for our lives today. In the year to come, how will I personally participate in the repair of the world? As I look to answer these questions, Rosh HaShanah is my new year of social justice. In our high holiday liturgy, "Gates of Repentance," we read words "Our origin is dust, and to dust we shall return."2 A teaching attributed to Rabbi Simcha Bunim of Psiscke is complementary to this theological perspective. "Keep two truths in your pocket," he said: The world was created for my sake and I am but dust and ashes As we hold these two seemingly dissonant phrases in our pockets throughout the High Holy Day season, I always find myself marveling at the complete beauty and utter awesomeness of creation, while remembering that I am also one infinitesimally diminutive piece of the infinite diversity and timeline of our world: past, present, and future. Rosh HaShanah begins our period of reflection and atonement for actions of the past year, continuing through the Yamim Noraim, the Ten Days of Awe, which conclude with Yom Kippur. Even in our joy and excitement at the year to come, Rosh HaShanah is already infused with much of the solemnity and supplication of Yom Kippur, as we account for our shortcomings and misdeeds. Standing before God, community, and ourselves on the cusp of this new year, we ask: When did we miss the mark? When did we do less than we could have? This Rosh HaShanah, as I commemorate creation on the birthday of the world, I will reflect on the opportunities that I missed to repair the world. I participated in my synagogue-wide Mitzvah Day; why did my passion to help the causes for which I volunteered there end that day, even when I considered continuing on my own on a more regular basis? I deleted many petitions, appeals, and action alerts from my inbox this year without educating myself about the issue at hand. And I bought numerous products that do not meet my personal labor and environmental standards because it was the convenient thing to do. But I will not let dust and ashes dominate my new year. I will not allow my social justice vidui ("confession") to dishearten or deter me from recommitting myself to improving the world. Rather, considering my own shortcomings, coupled with the recognition of the imperfections that remain in our world at large, will only inspire me to do more in the year to come. May next year be full of the potential to repair the world. As creation begins anew on Rosh HaShanah, may we partner with God to renew creation every day of the year. 
---
Rabbi Liz P.G. Hirsch currently serves Temple Anshe Amunim in Pittsfield, MA. She is married to Rabbi Neil P.G. Hirsch and they have one delightful son, Lior.
Related Posts
Image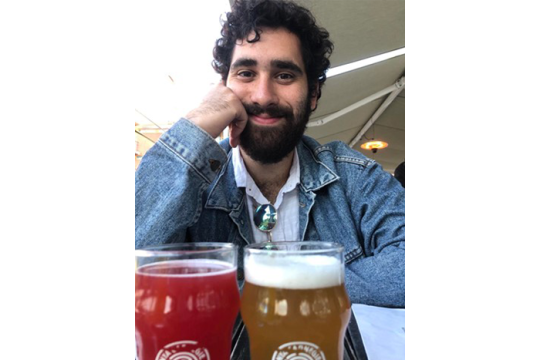 Third-year Hebrew Union College-NYC student Jesse Epstein hopes to make Judaism more accessible, meaningful, and relevant for today's Jewish community – through beer. He recently became the owner of Shmaltz Brewing Company, a beer-brewing brand aimed at providing community members with a mode and environment for consumption steeped in Jewish ethics, text, and tradition.
Image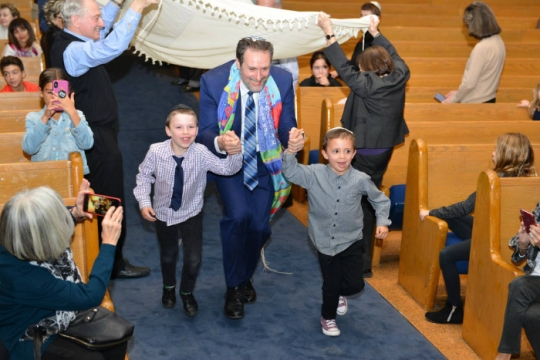 Rabbi Michael Dolgin, our Genesis commentator for Ten Minutes of Torah, is passionate about community engagement, interfaith and intercultural understanding, and tikkun olam. We caught up with him on how his Torah commentaries speak to some of the critical issues of our time.
Image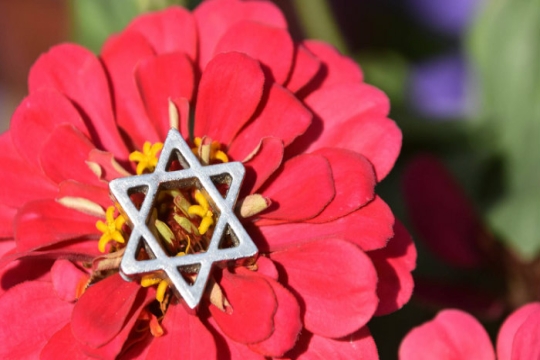 As a Jewish autistic bisexual transgender woman, "I will be what I will be" is something I have had to tell many people throughout my life, as they have questioned, judged, mocked, and discriminated against me for who I am.