Image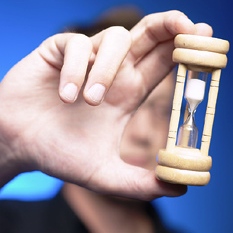 My earliest memories of the High Holy Day season, in particular Rosh HaShanah, involve me as a child sneaking out of services to use the restroom, only to find myself spending the remainder of the service with my brother in the child care room. During the short time I would stay in services, I remember counting the pages until the end of the service. It really bothered me when the Rabbi would veer away from the service he was using at times so he could include some of the supplementary readings in our machzor!
Who would of thought many years later I would be the Rabbi (or student Rabbi, in my case) veering away from the service so I could use the beautiful readings that are frequently overlooked in the Gates of Repentance. Even though I am no longer a child, I am still counting the pages until the end of the service for a very different reason. Each year, as the High Holy Days approach us, I spend time reading through our machzor to reflect upon the season and once again familiarize myself with its liturgy. I think about the themes I want to emphasize when I lead services and the feelings that I wanted evoked. I often find myself getting lost in the prayer book, gaining new insights and revelations at the end of my reading.
One theme that I am always reminded of, especially during Rosh HaShanah, is that we can recreate and renew ourselves, as well as the world around us. Judaism provides us with a time of year for us to speak about ourselves differently, examine the world with a clearer mind, and remind us that with a commitment to ourselves we can become who and what we want to be.
Many people take the time during our secular New Year to create resolutions, and psychologists are always encouraging individuals to not only write these resolutions down, but tell them to someone. By specifically telling the resolution to someone else, one is more likely to fulfill it.
What is amazing about our tradition is that we are given a time to challenge ourselves to grow and make these types of resolutions to improve who we are. When we read from our machzor we not only are praying as a community, but we are provided with numerous reflections of poets, rabbis, and other Jews who have been challenged to improve as well.
As I read through our machzor this year, I recalled something that I already knew, but it was an essential part of our tradition to remember: Rosh HaShanah, the head of the year, marks the beginning of our growth for the year – not the end of it. In my opinion, responsibility and covenant with Judaism begins with the self. Once we become dedicated to our own personal growth, we can fulfill our role within the Jewish community at our best. That is not to say we cannot be part of the community until we look within, but as Ralph Waldo Emerson once said, "When we bring what is within out into the world – miracles happen."
May each of us take this season to bring what is within to the forefronts of our thoughts and grant ourselves the grace to endeavor on the journey.
P.J. Schwartz is entering his final year at Hebrew Union College-Jewish Institute of Religion in Cincinnati, OH. In addition to his rabbinical studies, P.J. earned a Masters in Educational Administration with a Specialization in Jewish Studies at Xavier University. He has served congregations in Marion, IN, Ishpeming MI, and Marion IN. He is currently a rabbinic intern at Isaac M. Wise Temple in Cincinnati, OH.
Related Posts
Image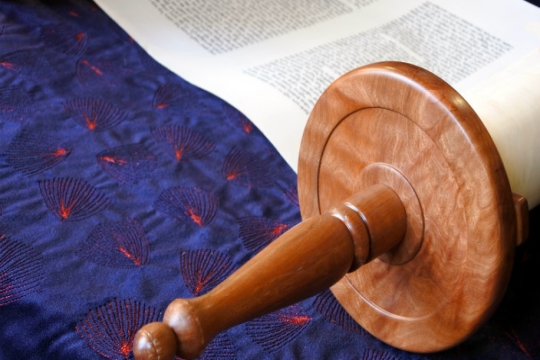 I'm a self-proclaimed book worm. Since I could read, my default setting has been to research anything new at the library before implementing it. However, adulthood has taught me that some of the best lessons are learned after acting and truly living, which is why Rabbi Yanklowitz's perspective so resonates with me. Even so, I always start new adventures by studying.
Image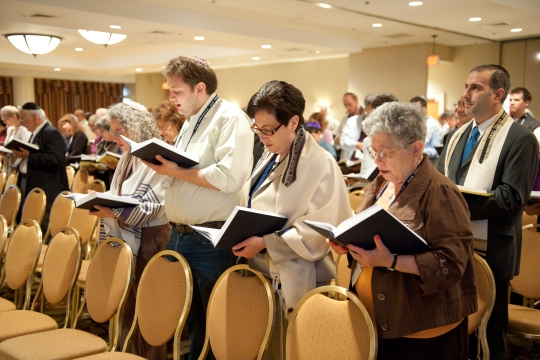 The reality is, one never knows whether someone else is suffering from an acute illness. A broken leg is obvious; a broken spirit, not so much. Many of us contend with invisible illnesses, whether physical, such as Multiple Sclerosis or chronic migraines; or mental, like anxiety or schizophrenia.
Image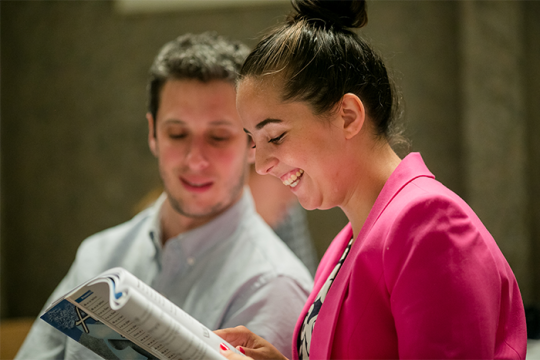 Lifelong learning, however, can be easier said than done. For many, as they enter adulthood, with its competing demands and obligations, setting aside time for learning – and especially for Jewish learning – can be challenging indeed.