Image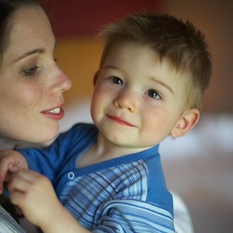 "Not living our Judaism while expecting our children to develop an attachment to it is like being an art lover who expects her children also to love art even though she doesn't bring them to museums or teach them art history or create artwork with them.  Like dedication to art or anything else, Judaism is not genetically coded for replication…being Jewish involves education, experience, and commitment."  (Yosef Ambramowitz)
Parents spend a lot of time thinking about, planning, and implementing parenting strategies. To say that the plethora of enrichment opportunities for kids and the mountains of advice on how to help kids grow and develop are overwhelming is an understatement. In the frenzy to do the right thing, it is easy to forget that it is not only your intentional activities that are important, but also (and some say more importantly) just being who you are and doing what you do. The decisions parents make for themselves and the actions that follow account for much of what children learn. The experts call this "modeling" and it has influence in all areas of your children's lives, from healthy eating to character development, to annoying little habits that you'd rather not pass on! 
In all areas of guiding and teaching, modeling is a key component. Common observation shows us and brain research confirms that imitation, beginning soon after birth, is integral to social development.  Just think about the last time you smiled at a baby, did the baby smile back? How about a game of peek-a-boo with a young toddler? What happened when you put your hands over your eyes? Then, there's the first time you hear your grade-schooler use an expression that you always thought you muttered quietly enough under your breath.  Surely, children are more likely to do what we do, rather than what we say, and this can have both positive and negative ramifications. Following the strategy of intentional modeling, in thinking about what you will do for your kids at Rosh HaShanah this year, first think about what you want to do for YOU!  It's a stretch, I know, but if it makes you feel better it is ultimately a great thing to do for your kids. Being a little bit selfish in all areas of your life is actually good for those you nurture.  Not only does it make you better equipped to deal with the day-to-day challenges of parenting, but it is also a powerful teaching tool. Eating well, getting exercise, taking time for yourself, pursuing your own interests and nurturing your own spiritual development – pick any or (preferably!) all of them and do it with all of your heart and soul. Focusing on Jewish identity development and practical considerations, here are some simple steps you can follow to employ this strategy for Rosh HaShanah.
If you have younger kids, look into the child care offerings that your congregation has for the High Holidays and sign your kids up now if you think you'll be attending services.  That way you won't be stuck without care if they are too young to sit in services. Your kids will see that going to services is important to you.
If your kids are older, plan to bring them to services with a quiet activity as a back-up.  Seeing you sitting in services and participating (even if they are reading Diary of a Wimpy Kid) is an effective modeling experience and they just might get something directly out of the service as well.
If you are not the sanctuary-dwelling type, be intentional about what you do want to do to mark the holiday.  Perhaps being in nature is your source of spiritual connection; if so, plan a family hike and take along a shofar or a prayer book.  Being intentional about your decision making in marking the holiday is a powerful modeling tool.
The concept of modeling is a reminder that parents are teaching their kids all the time, whether or not they intend to. This realization can be frightening or truly empowering.  Your kids are watching you all of the time--so take advantage of that, and be the Jew you want them to be! For more concrete resources for you and your family for Rosh HaShanah, we recommend checking out  the Jewish Parent Page for ideas for older children, and Holiday Happenings for suggestions for younger children.
Originally published in Ten Minutes of Torah
Related Posts
Image
"Good Night Oppy," a documentary streaming on Amazon Prime about the two robotic rovers that NASA sent to Mars in 2003, grabbed me by the heart. What I did not expect to experience from this movie was a potent lesson in parenting from NASA engineers.
Image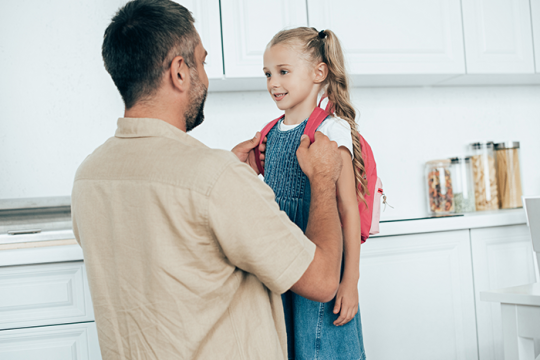 As the sun sets on these long, hot summer days, plans begin to return to school. Buying new clothes and a backpack, but perhaps the most important transition is the one of the child walking into a new classroom and starting a new school year. It can be scary for them and for you!
Image
In the beginning God created the heavens and the earth. The earth was unformed and void, and darkness was upon the face of the deep; and the spirit of God hovered over the face of the waters. God said: "Let there be light." And there was light.