Image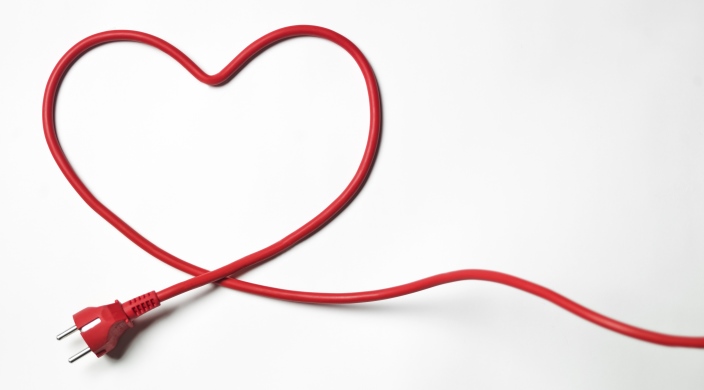 My 6-year-old son recently staged a one-man play in our kitchen. It had a simple plot – a mom with her face buried in her phone, tapping away at the keys while a kid tries to get her attention. "Tap, tap, tap… Mom. Mom. Mom…. tap, tap, tap. Mom, Mom, Mom. Tap, tap, tap. MOM! MOM! MOM!" Thank you. Bow. Applause. Exit stage left (through the kitchen door.)
Ouch.
The crazy thing is that I'm the spokesperson for the National Day of Unplugging. I'm super careful about my cell phone use, and I put it away when I'm around my two boys. When my phone rings, my son automatically says, "Decline," and reaches to press the red button because he knows that I generally don't answer it when we're together.
But I'm no saint, and the phone creeps in sometimes. I'll give my kids an apologetic look and say that I just need to make that one call or answer that one text. The phone still beeps, rings, and vibrates too much. All it takes is a look around pretty much anywhere you go and you can see why kids are so sensitive to it.
We are a generation of helicopter parents. We're always with our children – at the soccer practices and games, at the school performances, on the field trips – but we aren't actually present. We're on our phones.
A reporter I talked to about the upcoming National Day of Unplugging (which is coming up March 6-7) said that she can remember her mom sitting with her back to the kids while tied to the curly cord of the home phone, talking with her friends. We agreed, tough, that the difference then was that that phone couldn't accompany her mom everywhere she went; when she left the house, she left it behind. Now our phones, email, Facebook, Twitter, and Instagram go with us everywhere.
I recently ran an activity booth inviting families to make cell phone sleeping bags bags to stash away their digital devices. One dad said, "Wow, we really need this," and turned to his daughter to ask, "Sweetheart, who is mommy's best friend?" Without pause, the little girl – who was no older than 5 – answered, "Her phone."
Ouch.
As smartphones invade our daily activities, parents are increasingly less present for their children. In a study released in 2014, researchers observed 55 groups of parents and young children eating at fast food restaurants. They found that 72% of caregivers pulled out a mobile device right away and mostly ignored the children throughout the meal.
It's no wonder, then, that experts say that kids today feel second in importance to their digital devices.
Ouch.
I met with a bunch of teenagers recently, and one after another they said how ignored they felt by their parents because they were always on their digital devices. Teenagers?! They don't even want their parents around all the time! Yet they said they weren't getting enough face time.
"When my mom is on her phone – texting or emailing or on Facebook – she doesn't even talk to me," said one teen." I'll try to talk to her about important stuff but she's on her phone and she doesn't even look up."
Another teen told me, "My dad will just ignore me when I'm trying to talk to him. I don't think it's intentional. He'll be on his email or on Facebook, and there's just a big silence when I say something."
Parenting experts warn that pervasive digital distractions are harming interpersonal relationships, hindering youth from developing face-to-face communication skills. They say parent behavior is teaching children that disappearing into digital devices for endless hours is an appropriate pastime.
A 2014 study by UCLA researchers found that sixth graders who spent five days screen-free were better at reading facial expressions and nonverbal cues of human emotion at the end of the period than classmates who used smartphones and watched television or other digital screens.
Our ancestors created Shabbat, a day of rest, but for the most part, today's society never seems to shut down. That's why Reboot developed the National Day of Unplugging and its guiding project, the Sabbath Manifesto – with the recognition that everyone can benefit from reclaiming a day of rest and that the need to pause and refocus is universal.
The day promotes not just one day of unplugging a year but a lifestyle change.  The idea is to slow down life enough to regularly observe each of the 10 principles: avoid technology, connect with loved ones, nurture your Health, get outside, avoid commerce, light candles, drink wine, eat bread, find silence, give back). That could be on the traditional Jewish Sabbath or any other day of the week.
But we have reset societal expectations so that making the phone the most important thing in the room is acceptable. So that it is acceptable to be talking to one person and texting another at the same time. So that it is acceptable to sit together at a table on our phones without talking.
We have to change. And I know, I feel a little like "We Are the World" might spontaneously start playing right now. But I just want to stop my son from taking his play to Broadway.
The Union for Reform Judaism is a proud partner in the National Day of Unplugging, coming up March 6-7 and running from sundown to sundown. The project is an adaption of our Jewish ancestors' ritual of carving out one day per week to unwind, unplug, relax, reflect, get outdoors, and connect with loved ones. Find out more at NationalDayOfUnplugging.com and download a kit to help your family unplug.
Tanya Schevitz is the national communications and San Francisco program manager for Reboot, which created the National Day of Unplugg
Related Posts
Image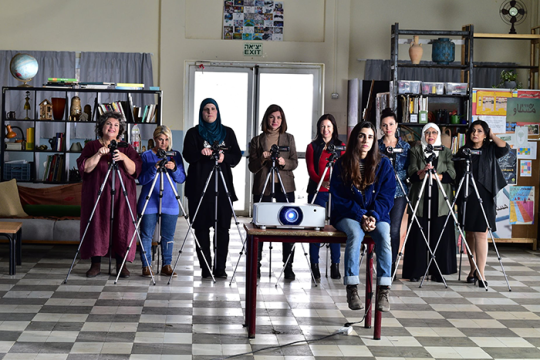 Both Arab and Jewish, young and old, the women of "Cinema Sabaya" learn about much more than filmmaking during the class; they discover that their differences are far outweighed by their bonds as women making their way in a patriarchal world.
Image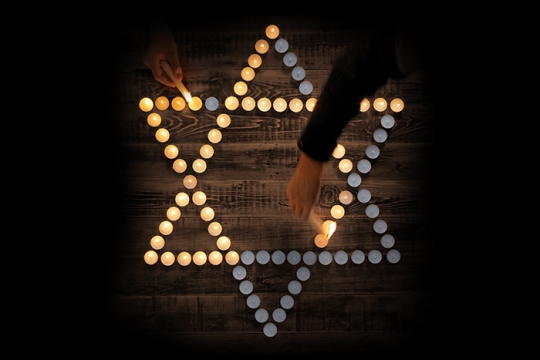 What does it mean to remember? It is to live in more than one world, to prevent the past from fading, and to call upon the future to illuminate it.
Image
A camel carrying a load. A golden pair of balanced scales. An open heart and an open mind. These are three of more than two dozen artists' visions of justice and righteousness featured in the invitational exhibition, "Tzedek Boxes: Justice Shall You Pursue."