Last Monday, Rabbi Saperstein joined other activists and members of Congress in
civil disobedience at the Sudanese Embassy
in protest of ongoing suffering in Darfur. Rabbi Saperstein and Enough Project co-founder John Prendergast wrote a piece for the Huffington Post, "
Going to Jail to Fight Genocide
," sharing about why they chose to get arrested on Monday, and a bit about their experience:
 

One of the highlights for both of us was the opportunity to listen to Rep. Lewis talk about his 40 stints in jail during the civil rights movement in the 1960s. His descriptions of the horrendous mistreatment by his jailers in Mississippi reinforced to us the historic contributions he and his fellow marchers (which included the elder co-author of this article) made to ending some of the worst injustices here in America.

We need to do the same now to end the bloodshed and desecration in Sudan.
Read more of their article and share your own thoughts.
You can join Rabbi Saperstein, John Prendergast, Representative Lewis and many more activists by again raising your voice for Darfur. Call 1-800-Genocide now and demand action for peace and the restoration of humanitarian aid in Sudan. Check out rac.org/darfur for more ideas for action.
Related Posts
Image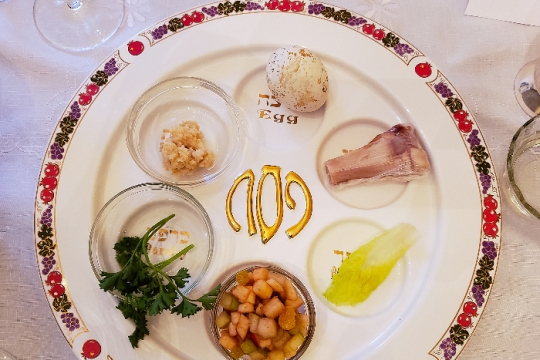 The Central Conference for American Rabbis (CCAR) has published a brand new Haggadah. Mishkan HaSeder combines traditional liturgy with an array of contemporary poetry, as well as abstract illustrations that provide readers with something unique to glean from its pages.
Image
Martin Doblmeier's inspiring new documentary Spiritual Audacity: Abraham Joshua Heschel's Story is a long-overdue homage
Image
Purim approaches, and like every other holiday we've observed during the pandemic, it will look