Image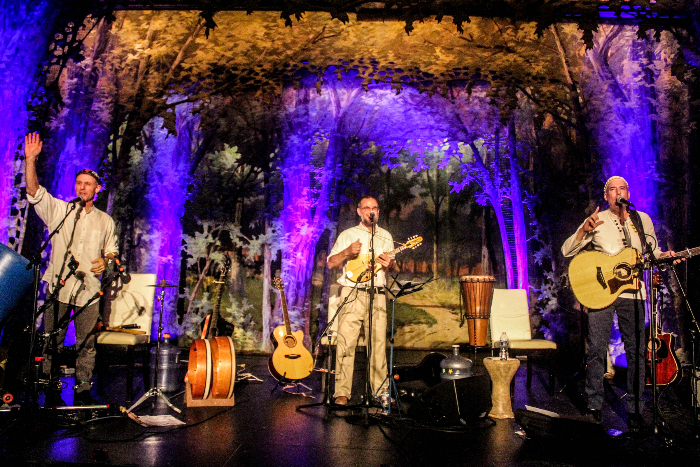 Billy Jonas of Asheville, N.C., is one-third of the interfaith trio Abraham Jam. He is a singer-songwriter, percussionist, and multi-instrumentalist who works as a Jewish musician, a general audience performer, and family entertainer. He's also a member of Congregation Beth HaTephila, where he is part of their sacred music team.
We chatted with Jonas about Abraham Jam, a trio of internationally renowned musicians who have teamed up to create art strengthened by diversity.
ReformJudaism.org: You and your two band brothers, David LaMotte and Dawud Wharnsby, strike me as spiritual seekers, as well as ambassadors of interfaith understanding. Tell us about your Jewish journey.
Billy Jonas: Yes! All three of us feel extremely connected to our respective religious traditions. We've also learned to love and respect the different faith lenses we each are continually polishing.
Growing up, I felt a sense of pride from and connection with my Judaism, but synagogue worship at that time had an austerity and a heaviness that was not inspiring to me. Subsequently, as a young adult, I was playing spiritual smorgasbord, trying everything from Native American sweat lodges to Tibetan Buddhist meditation.
But every time I faced a spiritual crisis, I had to invent my own little spiritual hospital. I felt I needed to follow a more dependable and regular spiritual path, so I decided to set down some observances in my calendar for each quarter to help me feel more consistently connected to myself, the earth, and the great beyond.
"On September 21, the equinox," I thought, "I'll do a cleansing, fast, and a sweat." I was surprised to see that Yom Kippur came just a couple of days after.
Then I thought, "On December 21, I'll do a return-of-the-light ritual for the winter solstice," and I saw that Hanukkah was near.
"On March 20," I thought, "for the spring equinox, I'll celebrate the re-greening of the planet," and noticed that Passover was near.
It was at that moment that I thought, "Hmm… somebody thought of this already. Oh, OK, I'll just be Jewish! This is my tradition, and I'm going to commit to it."

What role has music played in your spiritual awakening?
Music has always been part of my life. I studied piano, guitar, and trombone when I was 5, 8, and 10, respectively. I loved to play, but not practice. Not being very disciplined, I found my greatest joy in creating original music, and becoming a conduit of song – and that became my discipline, albeit a spiritual one.
As the Israeli songwriter Naomi Shemer sings in "Yerushalayim Shel Zahav" ("Jerusalem of Gold"), "Let me be a violin for all your songs." I take those words to heart. Creating music with kavanah (devotional intention) has given me a greater appreciation for the sacred in my life.

What was the genesis of Abraham Jam?

It was initiated in 2010 by my long-time friend David LaMotte, a musician who is very well known in the Presbyterian world as a spokesman for peace, love, and understanding. Representing the North Carolina Council of Churches, he coordinated with the Christian, Jewish, and Muslim campus groups at Duke University to organize a concert honoring the three Abrahamic faiths in response to some incidents of antisemitism and Islamophobia.
Muslim students wanted the renowned Canadian poet and songwriter Dawud Wharnsby; Jewish students wanted Dan Nichols, the "Jewish Bruce Springsteen." I attended the concert and thought, "Wow. If they ever need a substitute, call me." That opportunity came when Dan was unavailable to play with the band at a gathering of the Parliament of the World's Religions. He later gave me his blessing to be his successor.
How would you describe Abraham Jam's musical approach?
It's somewhere between folk and world music. We contribute vocal harmonies, percussion, and instrumentation to each other's songs. As David says: "We don't have to be singing the same note to cultivate peace; we can sing different notes that are beautiful together."
What's your most requested song?
"More Love (Karleigh's Song)" has become something of an Abraham Jam anthem. I was commissioned to write it by a congregant for their granddaughter's bat mitzvah.

You perform a version of Steve Earl's "Jerusalem," a song that touches on peace in the Middle East. Is that a touchy subject for some?

Because "Jerusalem" has both a heavy and hopeful aspect, we include this powerful song only after we've established a good rapport with the audience. 

Tell us about your song "Braided Prayer," which is also the title of an 18-minute documentary film about your band. 
I open by singing the Sh'ma in Hebrew, then Dawud comes in with the Muslim Al-Fatiha prayer, followed by David singing The Lord's Prayer in Spanish. The melodies of the three parts overlay beautifully.
In the film, there's a shot of the three of you praying before you go on stage. Do you always do that?

Yes. We pray individually and together.
How do you know when the band is really connecting with the audience?

We know we have connected when we finish a song and there is silence – because everyone is swirling in the delicious feeling that was generated by the loop of the energy between us and the audience.

It's difficult [when we can't] perform live, but like many artists, we do events via Zoom, where we show "Braided Prayer" followed by a live Q&A with the band.
Related Posts
Image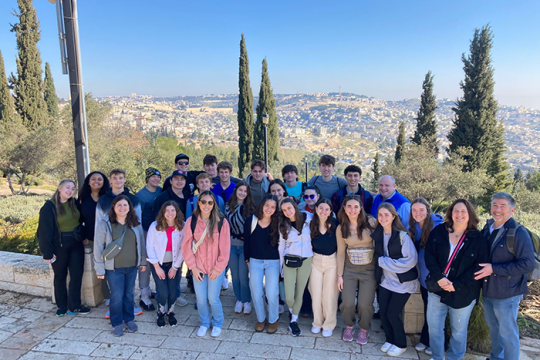 What happens when you take six Jewish teens and six Catholic teens to Israel? This was the very question that Roger Tilles and the late Fr. Tom Hartman hoped to answer in 1988 when they organized Project Understanding.
Image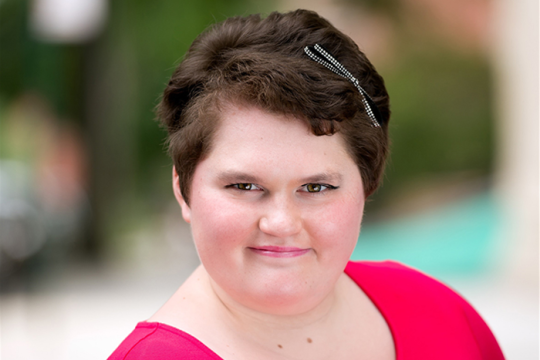 Twenty-year-old Shayna Goldberg is young adult songleader and performer with EPIC Players, a New York-based nonprofit theatre company that opens the stage to all types of artists and seeks to shine a light on neurodiverse talent. Shayna is part of the Adath Emanu-El community in Mount Laurel, N.J.
Image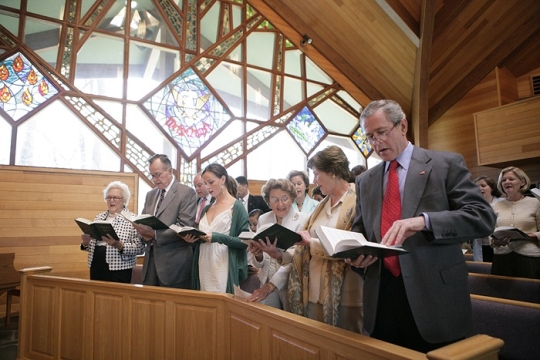 Rabbi A. James Rudin recalls being the only Jew on the committee charged with raising funds to build Evergreen Chapel at Camp David.