Image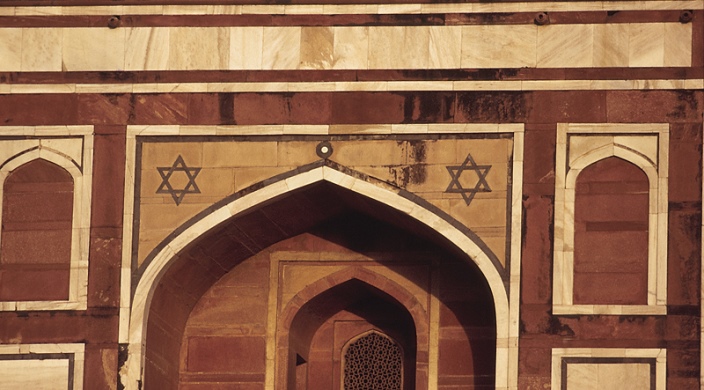 In Parashah Vayeitzei, Jacob names the place of his famous dream Beth El, House of God, because he senses God's presence there. As a member of Temple Beth-El of Great Neck for 31 years, I find myself asking whether I have found God's presence at my Beth-El.
I have long been a skeptic regarding the existence of God. Although my family identified strongly as Jews, we did not speak about God or attend services together. By the time I was 15 years old, I had left the Conservative congregation where became a bar mitzvah; eighteen years would pass before I would join Temple Beth-El of Great Neck.
In the mid 1970s – in the midst of those 18 years – I took part in a brief conversation with Rabbi Nathan Horowitz, the principal of the Orthodox Jewish day school where my wife Barbara taught kindergarten. (Rabbi Horowitz had clearly hired Barbara for her teaching skills rather than for her Jewish background.) When the rabbi suggested I attend "shul" sometime, I told him it wouldn't make sense for me, as I wasn't sure if I believed in God's existence. He responded by stating that a belief in God was not a prerequisite for attendance, but rather that going to services would lead to a belief in God. Rabbi Horowitz's response did not change my behavior.
What did change my behavior, several years later, was our desire to be good role models for our two young children. We joined Temple Beth-El in 1982 and quickly became connected to groups within the Beth-El community: to the Friday night services crowd, to the men and women of Brotherhood and Sisterhood, to our peers in the Couples Club, and to others.
We were forming deep and lasting friendships with many good people, but, in those early years at Beth-El, I didn't sense that I was moving closer to a belief in God. Nevertheless, I continued to attend services for the strength and tranquility I gained from being part of a community engaged in prayer.
My practice of participating in prayer despite my skepticism did not always go smoothly. The months following 9/11 were difficult. My workplace was located about a half-mile from the World Trade Center, and each workday, I witnessed the aftermath of the horror of that day. I could not participate in Shabbat Eve services and pretend nothing had changed. I continued to attend services, but I could not recite prayers in thanks or praise of God. I was angry – but at whom or what? After some months, I gradually returned to my old ways of ful participation in prayer.
My feelings about my other activities at Beth-El have been simpler. I thank our Brotherhood for giving me the opportunity to participate in numerous social action programs. Barbara and I are particularly proud to have co-chaired the "Easter at the INN" (Interfaith Nutrition Network) program, when Brotherhood and other members of our congregation provided and served Easter dinner to hundreds of individuals at a Long Island soup kitchen.
Shabbat morning Torah Study is a highlight of my week. I attend in order to participate in a tradition that wrestles with the words of Torah, a tradition that now includes my fellow Torah Study participants and me. About 40 people, spanning the gamut of Jewish experience and education, attend Torah Study each Shabbat morning. The common thread is our love of learning and love of Torah. The result, each Shabbat, is a unique discussion regarding the weekly portion.
I have also come to understand the importance of the support the Beth-El community has provided to my family. In the past few years, Barbara and I dealt with some serious health issues – and our fellow congregants were there for us each time. As I lay in a hospital bed on a Friday evening in June 2007, I knew my name had been announced at services before Mi Shebeirach, and that thought lifted my spirits immeasurably. When Barbara was ill, the outpouring of affection and real help from our community and clergy was invaluable in getting us through difficult times.
I return to Rabbi Horowitz, who said that if I went to shul, I would find God. Was it God with whom I was angry after 9/11? Is the image of God found in the faces of the less fortunate people we served at the soup kitchen each Easter? Is God in the Torah Study meeting room on Shabbat mornings? Did God guide the Temple Beth-El family when it was there for us in our times of need?
If I could answer those questions, I'd know whether I have found God at synagogue. Honestly, I don't know the answers. In the meantime, I will keep searching, and I will gain comfort in knowing this: At Temple Beth-El, I have found a home where I can join in prayer with my community; where I can find good work to do; where I can continue to learn; and where I can find support in times of need. When we joined more than three decades ago, I never could have dreamed that I would find all that.
Related Posts
Image
In this season, time is immutable. It can be questioned, but not changed. Family can be understood, but not altered. The self, in this case, the result of intergenerational trauma, must be accepted. In Russian Doll, the only way to see the good in the world is to stop looking back, to stop journeying inward, and to the wake up in the present.
Image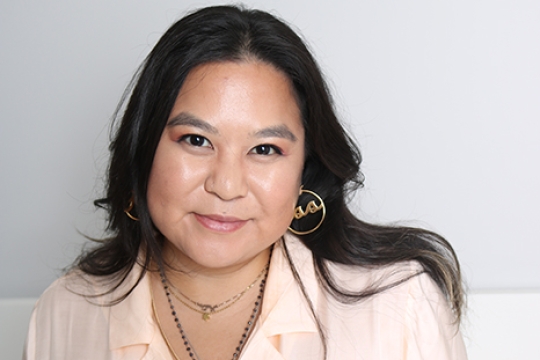 Amy Albertson (she/her), 30, is a Chinese Jewish advocate and online educator living in Northern California. She works as a social media consultant for Jewish organizations.
Image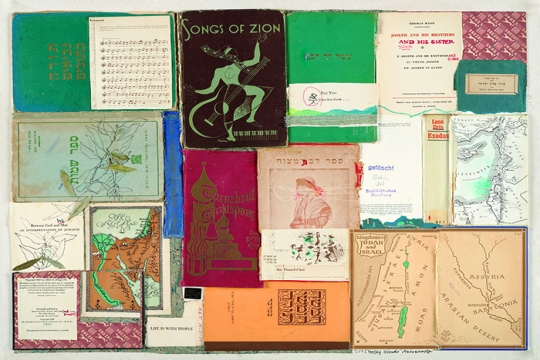 On June 3, 1972, Rabbi Sally Priesand was ordained by Hebrew Union College-Jewish Institute of Religion as the first woman rabbi in North America. To celebrate this milestone in Jewish and American history, HUC's Dr. Bernard Heller Museum in New York partnered with The Braid's Story Archive of Women Rabbis in Los Angeles to create the exhibition "Holy Sparks," presenting 24 ground-breaking women rabbis who were "firsts" in their time.