Image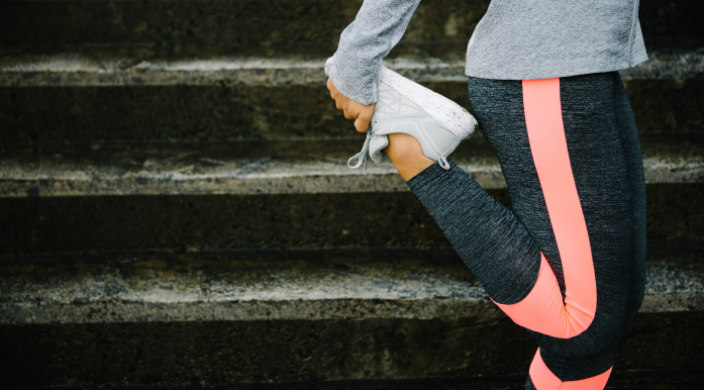 Physicians generally agree that exercise, including a stretching routine to warm up, is important, not only for its ability to help keep weight under control, but also to improve sleep, cognitive functioning, emotional well-being, and overall quality of life. Many of you, no doubt, have well-honed exercise regimens. But how many of you also have well-honed prayer regimens? 
Doesn't it stand to reason that our souls deserve just as much care and attention as we give our bodies?
Rabbis generally agree that prayer is important because it forces us to shift our focus from inward to outward.  In whatever ways we perceive of God – as a discrete, knowable entity or as the M'kor, the Source of All Creation – when we offer words of prayer, we direct our hearts outward. This practice is especially necessary in the modern world, where we are driven to think and believe that we – individually and collectively – are the be all and end all of creation. 
Although present throughout the year in our Jewish liturgy, the theme of creation is a key element in the High Holiday liturgy. On Rosh HaShanah we declare, "Hayom harat olam" (Today is the birthday of the world). Yes, we celebrate creation every week on Shabbat, but on Rosh HaShanah we commemorate the actual anniversary of creation. 
Rabbi Chaim Halberstam of Sanz was famously asked by one of his students what he did before he prayed. "I pray that I might pray properly," was the response. He knew that before entering prayer, one must be in the right frame of mind. We must shut out the noise and distractions of the world to focus on the words we say. Only then can we hope our prayers will have any meaning at all.
Selichot is that prayer before praying. 
Ushering in the High Holiday season, Selichot – which falls this year on Saturday night, September 24th – is the warm-up stretch that precedes the spiritual workout we give our souls during the Days of Awe.
Make no mistake: the High Holidays are an endurance event and a spiritual marathon. The season encompasses more than just Rosh HaShanah and Yom Kippur. In between is Shabbat Shuvah, followed by Sukkot and Simchat Torah. Over the course of the High Holiday season, we will speculate on the nature of life and our existence. We will approach God, asking for forgiveness and seeking atonement.  We will meditate on the Exodus from Egypt, and ponder the fact that God can shelter us with the impermanence of a sukkah. Finally, we will give thanks for the Torah, which provides guidance and wisdom by which we live our lives. 
If we don't use Selichot to stretch our spiritual muscles in preparation for the upcoming High Holiday marathon, we will never make it through the first mile. May our Selichot prayers help us enter the High Holiday season, and may their words and themes enrich and enhance our wisdom and understanding, enabling us to pace ourselves and ensuring our souls have the strength to carry us over the final hill and into the new year.
L'shanah tovah tikatevu v'tichatemu. May you be inscribed and sealed in the Book of Life for 5777 and beyond.
Related Posts
Image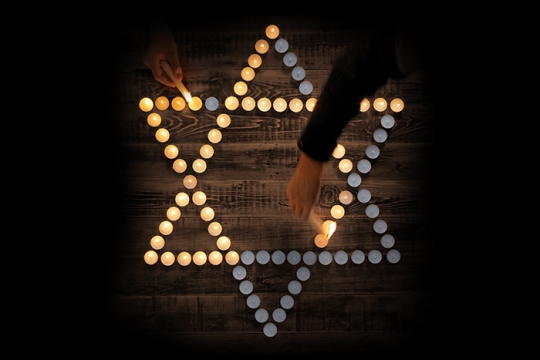 What does it mean to remember? It is to live in more than one world, to prevent the past from fading, and to call upon the future to illuminate it.
Image
A camel carrying a load. A golden pair of balanced scales. An open heart and an open mind. These are three of more than two dozen artists' visions of justice and righteousness featured in the invitational exhibition, "Tzedek Boxes: Justice Shall You Pursue."
Image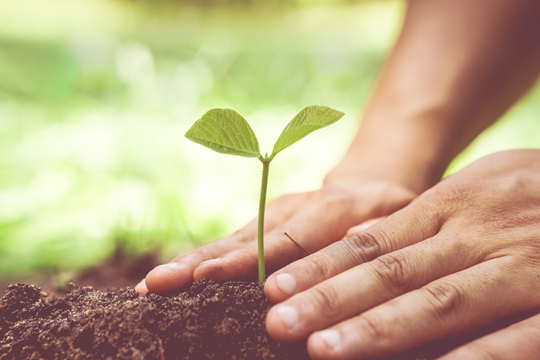 Tu BiShvat, the Jewish New Year of the Trees, is upon us. While it may not be the most celebrated new year in the Jewish tradition, there is a simple power to the holiday - the call for us to become attuned to nature and learn what it can teach us about personal growth.