Image
My mother passed away on Rosh Chodesh Iyar – May 1, 2014. It's fair to say she was a legend in the Reform Jewish community. For 21 years, she was the director of the National Federation of Temple Youth (NFTY), and for 12 summers, she held court at her faculty cabin at URJ Kutz Camp, where she taught leadership skills, Yiddish, and - most importantly - supplied lots of up-and-coming Reform Jewish leaders with late-night candy and chips. She touched thousands of lives and inspired not just me but hundreds of other kids to become rabbis, cantors, Jewish educators, synagogue presidents, and involved, passionate Reform Jews. Reform congregations often refer to their temple youth groups – and we used to joke that my mom, Terry Yvette Goldstein, was the "original" TYG! She was my inspiration and my hero.
Being on the "other side" of a shiva visit – as the recipient this time, not the rabbi – was a very deep experience. Our Jewish tradition has so much wisdom when it comes to grieving and mourning that I cannot imagine how I would have made it through that very difficult time without the brilliant framework that Judaism offered.
I am so grateful for the many visits, cards, emails, donations and phone calls I received, and the many hugs I continue to receive. While every shiva, loss, and mourner is unique, here are seven "mourner's tips" I'd like to share with you – one for each day of shiva – in honor of my mother's extraordinary Jewish life.
Even if you did not know the deceased, but you know and respect the mourner, pay a shiva call. People sometimes feel that they may be disturbing the mourner. "I'm not that close," they think, "I shouldn't interfere." But it's the only seven days they will ever be sitting for that particular loved one, and they want desperately to share stories and photos with just about anyone who will listen. Your presence is exactly what they need.
 
You only need to stay a short time. If the mourner is tired or needs to eat, simply excuse yourself. They will remember you came, even if only for five minutes.
 
You do not need to say a word. Just offer a hug or a hand. Let the mourner start the conversation or simply sit next to them and be supportive. This is not the time to share your troubles with them; it doesn't make them feel better to know someone else is also hurting. This is a time only to reflect, remember, and be there for someone else.
 
You do not need to "cheer them up." You do not need to fill the silence with chatter. You do not need to offer answers to an anguished "why" or a sorrowful sigh. You can simply say, "Yes, it's so difficult. I understand."
 
Kids should come. Bring them. There isn't anything scary about a shiva visit. Just have them come up to the mourners and say, "Hello. I am so sorry for your loss." That's all. Having them there affirms that life is still beautiful, positive, and optimistic.
 
Offering to bring a meal the night before the funeral is an amazing act of kindness. If you do pay a shiva call, consider bringing snacks: fruit, nuts, healthy things the mourner can munch during the day when they don't feel like having a full meal. If you do offer a meal, be sure to stay afterwards to clean up. If you come for evening minyan, find a way to help tidy up after. The mourner's family will be as exhausted at the end of the day as they are. And meals and invitations after the shiva are still deeply appreciated, as the mourner and their family may still be in a daze many days after. Nothing magic happens after shiva officially ends, and mourners don't go back to "normal" quickly.
 
If you are unable to pay a shiva call, do not feel awkward phoning or sending a card, an email, or a donation, or sharing condolences when you see the mourner days, weeks, or even months afterward. One of the worst moments for a mourner is when the calls, cards, emails, and sympathies stop. As long as people offer condolences, the mourner still feels like their loved one – and their sense of loss – is being acknowledged. In fact, it's often after the shiva that the real loneliness sets in. You are still needed, whether or not you paid a shiva call.
The loss of a loved one is not temporary. It is forever. We are sustained by friendship, family, and community long after we get up and walk around the block on that seventh day. Our loved ones live on when we share not only what their life taught us, but what their loss continues to teach us. 
Related Posts
Image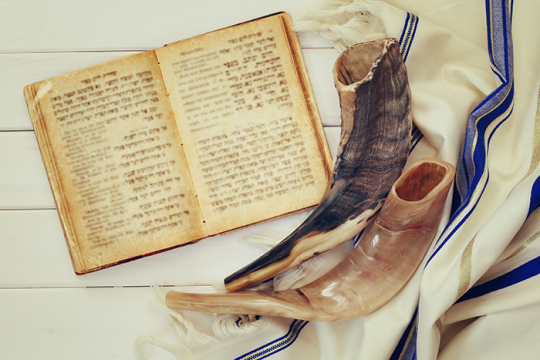 Some label Rosh HaShanah and the period between the New Year and Yom Kippur as "Judgment Days," a time during which the trajectory of our lives for the coming year is reached.
Image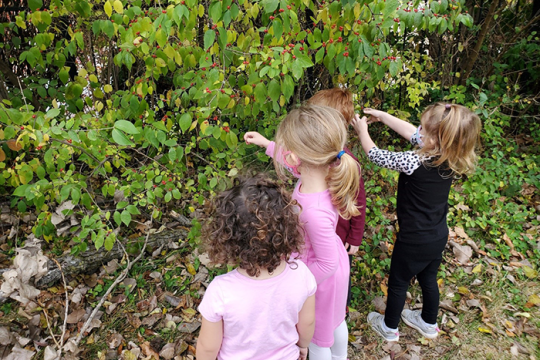 As summer changes to autumn in St. Louis, we seek ways to find nature-based connections in celebration of Simchat Torah. North of the equator, children and adults alike marvel as the natural world dazzles in majestically colored autumn leaves, as if in celebration of the Torah. At Shirlee Green...
Image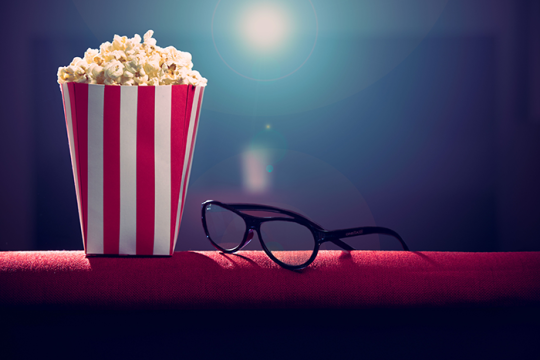 Two very different Jewish films have emerged on the 2023 late summer film scene. One depicts the trials and tribulations of a 75-year-old legislator during the greatest crisis of her life, the other portrays a 12-year-old girl on the cusp of adulthood.