From mid-May to mid-June, good fortune and hard work granted me three weeks in South Africa on my school's tab. I am a third year John V. Lombardi Scholar at the University of Florida and one of the perks of the four-year merit scholarship is travels and studies abroad each summer. This time around we were with Dr. Todd Leedy, associate director and lecturer in the Center for African studies at UF. We spent two weeks at the University of Pretoria studying history and political science and one week doing the tourist thing in Cape Town. I officially study journalism and art history, but I've dabbled in plenty of disciplines so this trip was more than interesting to me. Every day we supplemented class with some sort of hands-on learning experience. From urban renewal projects to former political prisons, our excursions ran the gamut of South African historical importance. 
This article is a side-story, however, yet it's one of the most important to me because these moments brought me back to my traditional summer and travel experiences - Jewish summer camp or adventures with Jewish groups. Not to mention, the simple chance encounter turned out so well!
On the very first afternoon we landed in Pretoria, Dr. Leedy took us for a group run. Rounding what I think was the second mile, something caught my eye. A blue hannukia and a blue Star of David hung outside of a small house-looking building right there in the middle of the neighborhood.

"I know some Jews here, and I miss it from home," I thought. "I should probably try to get to services if I can."
Then I closed in on the rest of the group and finished strong. Three miles is a lot more fun at 5000 feet.

The first Friday we were bouncing our way to Pilanesberg National Park before the sun even set, so I missed the boat on that one, and I totally forgot about it all until the next Thursday night when, half asleep, I thought about what I might do to make my last night in Pretoria special. We planned to leave for Cape Town the next morning. I dozed off hoping I'd remember to look up that building with the Star of David...

In the morning, I mentioned that I was pretty sure I saw a synagogue in the neighborhood to Alison Ponn, another girl in the group who considers herself Jewish and went to a few North American Federation of Temple Youth (NFTY) events years ago. I asked her if she'd like to go to Shabbat services with me, depending, of course, if the congregation was a good fit. She said sure, so I started making some phone calls, figuratively. An international calling plan is pretty expensive. I used the ever-present Facebook instead.

I've had plenty of experience with Shabbat evening services, even in other parts of the world and with international Jews, and I figured some things were almost universal. Jewish geography, Shabbat prayer tropes and genuine hospitality are definitely among those things. Of course, sunset-ish (around 6 p.m.) prompts calls for the Shabbos bride, so I assumed we'd have just enough time to get back from lion cub-petting at 5 p.m., grab some last minute information from my contact and walk over to shul. Here's the Jewish geography part.

My friend Gareth Hall, from Johannesburg, works for the South African branch of Netzer Olami, an international progressive Jewish youth movement. He's one of the main coordinators and helps oversee all the branches. After high school, he spent a year on Netzer's gap program, Shnat Netzer, training to do this. He and I met two summers ago in th emiddle of his Shnat year, at the URJ Kutz Camp, summer home of NFTY. I was beginning my one-year term as NFTY North American Programming Vice President at the time. NFTY is the North American branch of Netzer. See where this is going? Rather, where this came from? I'd been in touch with him before I even left for South Africa and I can't say enough about how helpful and engaged he was during my trip. Cheers, brew.

In the 10 minutes I had between getting back from class that Friday and going to play with baby big cats, I Googled "Jewish synagogue near Brooklyn Guest Houses in Pretoria," cross-referenced a bunch of webpages to make sure I had the right synagogue and then came across excellent news: Bet Menorah was a member of WUPJ, the World Union for Progressive Judaism.

SoI knew comfort awaited, even if the congregation didn't hold exactly to the tenets of progressive Judaism.  I've never really been a part of a progressive Jewish community I haven't liked, from Hungary to California.

The pieces were coming together and I figured Gareth had to know something, so I called him on Skype, told him I was interested in learning more about the congregation, and asked him to leave me a Facebook message to read when I got back from lion cubs. He said he'd do me one better. He would call, get us a contact on the inside (most places are gated in South Africa) and let them know we were coming. That is, of course, if the tiny congregation even planned to hold services that evening.

And I do mean tiny. The synagogue is an extension on a house.

In total, 14 people worshipped with us last night, all white, except one woman who looked Filipino, with who I think were her two children. Laypeople led the service. There was no ordained rabbi, but an absolutely excellent two-part male choir (if I can call it that) sang prayers like you wouldn't believe. The acoustics of the tiny space were also magical. When four or five people sang, the added-on-temple sounded like a full house.

When we arrived, future dinner guest, but presently intimidating security guard Johan, took us to see our contact on the inside. I felt like a secret agent, working connections and having m ypeople call people, all for a worship experience!  Johan took us to Giddy, essentially the youth advisor there, and we quickly met Ivan "Chips" Sive, who designed the synagogue as well as the Greek Orthodox church we walked by every day on our way to class. Just before the service began, the service leader welcomed me and Alison and announced that we were involved with NFTY (no doubt Gareth's doing). Of course, NFTY is a teen youth movement, not for college kids. Fortunately, I took the chance to gently straighten the record when the lay leaders invited me up to give a very impromptu explanation of NFTY and Netzer. I also took the time to thank the congregation for welcoming us, and I'd like to thank again any member of that congregation who reads this.

Just after the service began, Chips leaned in and asked us, "Will you be able to come to Shabbat dinner at my home tonight?"

That was so great! That culture of hospitality, the welcoming of the stranger in your midst. It wasn't even a request, it's as if he assumed we assumed that we'd be welcomed so genuinely. Instead of asking if we could go, it was almost like we had agreed to go sometime before, insome past life or something, in some part of the universal Jewish story, and he was simply checking in to make sure we were still on for dinner.

We said yes and tuned back into the service.

We prayed out of a Mishkan T'Filah for the southern hemisphere which mirrored the prayer book that we used in NFTY, only some seasonal differences changed the flavor. Regardless of its hemispherical persuasion, it's familiar format, text and even its binding brought me right back to the days when I scribbled notes in the margins of my own draft version. This was before it became the official new siddur of the URJ and eventually of the WUPJ. When I read the passages about welcoming the stranger, about making the synagogue a place for travelers to find hope and hospitality, my eyes watered a bit. I couldn't help but think, this is exactly what Judaism is about. I'd never felt more connected to a worship service. Never before did Iunderstand the beck and call of Shabbat and its suitors until I was courted by her beauty through the auspices of a chance encounter. And for that, I am thankful.

Tyler Benjamin is originally from Tampa, FL and grew up in the NFTY Southern Tropical Region (STR). He is a former NFTY North American Programming Vice President (2009 - 2010).

Related Posts
Image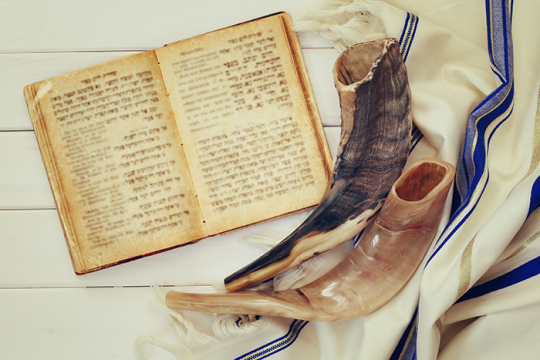 Some label Rosh HaShanah and the period between the New Year and Yom Kippur as "Judgment Days," a time during which the trajectory of our lives for the coming year is reached.
Image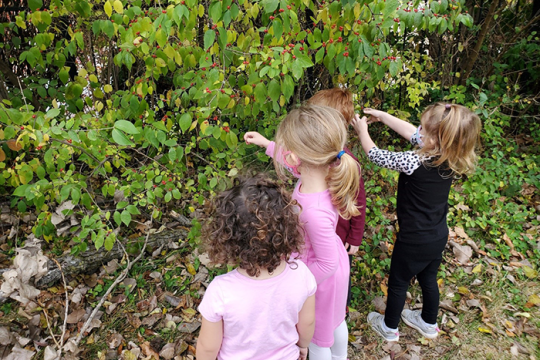 As summer changes to autumn in St. Louis, we seek ways to find nature-based connections in celebration of Simchat Torah. North of the equator, children and adults alike marvel as the natural world dazzles in majestically colored autumn leaves, as if in celebration of the Torah. At Shirlee Green...
Image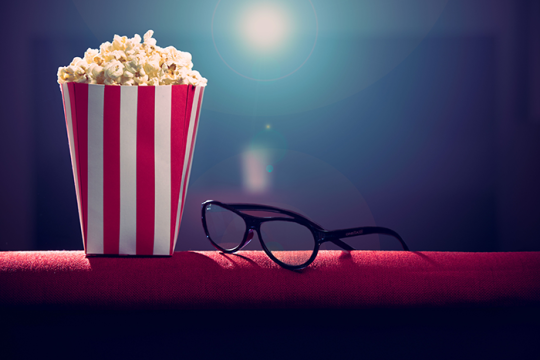 Two very different Jewish films have emerged on the 2023 late summer film scene. One depicts the trials and tribulations of a 75-year-old legislator during the greatest crisis of her life, the other portrays a 12-year-old girl on the cusp of adulthood.