Image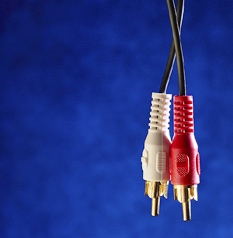 Shabbat is a time to unplug. Otherwise, there will be no Shabbat.
Many, many Reform Jews have had no Shabbat for a very long time. Even when we want to be attentive to the holy, we can't seem to do it. In our sophisticated, highly educated community, the pace of our lives has long been cranked up to a level that could not have been imagined 50 years ago. Shabbat is usually a time for more work, or a time to engage in a hectic whirlwind of errands.
And then technology came along and made everything worse. Technology stalks us. It is there all the time. Our world is a 24-hour world, and there is no such thing as "closed." And so we are sucked in on Shabbat. There are always good reasons, of course: We fear for our jobs in a tough economy, and feel a responsibility to be more "productive." Or our boss asks us if we wouldn't mind checking on the widget delivery on Saturday morning; after all, it will only time a few minutes. Or what if that long-expected email from our biggest client comes in on Saturday afternoon? Shouldn't I respond?
There are things we do have to do, of course. But I believe our goal should be to distance ourselves from our electronic devices, and to recognize that most of the time, the work and the worries can wait.
I admit that in theory, there are ways in which being online could enhance our Shabbat experience. For a while, I used to read Torah commentaries on my computer on Shabbat; it seemed easier, not to mention environmentally preferable, to printing them out in advance, and it made my Shabbat a more joyous and serene day. And in theory, one could connect with others online in a way that would build community and increase our blessings. And if you are a person who can do this, you should. We are Reform Jews, after all; we all have to make our own decisions on how to reclaim Shabbat in our lives.
But I must admit that I am skeptical. It seems to me that for the great majority of us, the temptation is just too great; when the smart phone or the computer is on, we just can't stop ourselves from checking our calls and emails, and taking a quick look at the headlines of the day. And before we know it, our minds are racing, our information-soaked souls are immersed in secular matters, and we are back to thinking of to-do lists. In any case, that's what happened to me. I believe that almost all of us are terrible at resting and resisting the advances of the world, and we need to keep a distance from all those devices that draw us back in.
Whenever possible, let's make Shabbat about creating face-to-face community. Let's sit across from others, study texts, eat a Shabbat meal, and talk about what really matters. Let's take a break from everyday concerns, set aside our iPhones, make ourselves inaccessible to the outside world, embrace our loved ones, and see if we can figure out what God is doing.
Rabbi Yoffie is President Emeritus of the Union for Reform Judaism.
Related Posts
Image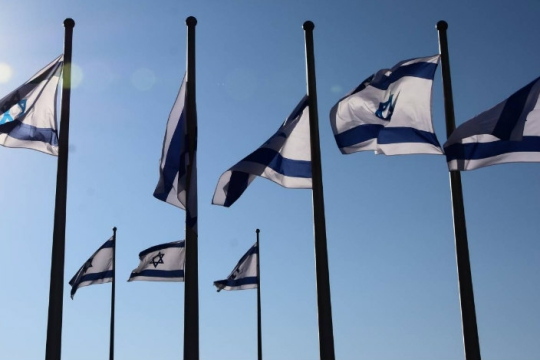 Israel is a country for all Jews, and it is long past time that the State recognizes that there is more than one way to be Jewish. We deserve equal treatment and recognition, and we will not be deterred by those who would deny us these rights.
Image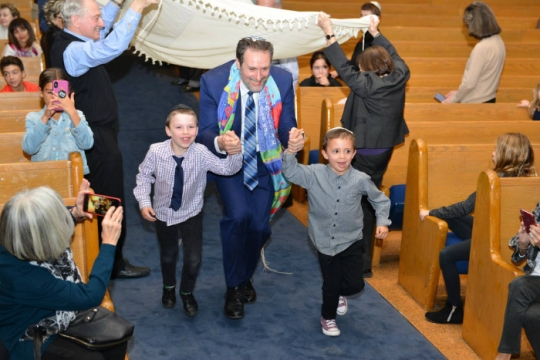 Rabbi Michael Dolgin, our Genesis commentator for Ten Minutes of Torah, is passionate about community engagement, interfaith and intercultural understanding, and tikkun olam. We caught up with him on how his Torah commentaries speak to some of the critical issues of our time.
Image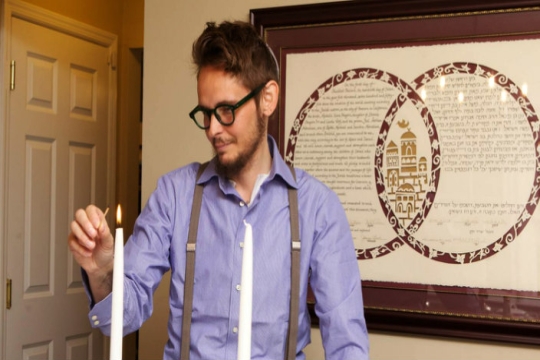 Friday's sunset could be no different than Thursday's, a time marker notching off another day or another week, but Shabbat requires us to mark a more substantial difference, Regularity is key to keep track of our lives between other Jewish times and when days blur into each other.