Image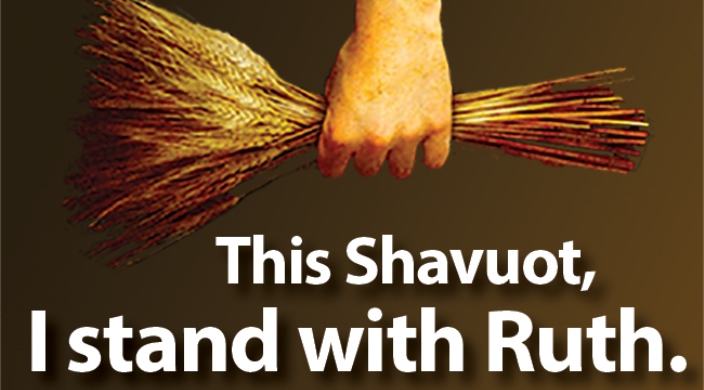 It is customary to read and study the Book of Ruth on Shavuot. Why? A couple of reasons. First, Ruth's acceptance of Judaism is tied to the Jewish people's symbolic receiving of the Torah on the day of Shavuot, and second, Ruth is the ancestor of King David, who is thought to have died on Shavuot. Finally, the Book of Ruth takes place during the spring harvest, which is also the time of the Shavuot holiday.
But there is another theme within this book, one that relates to contemporary life in the United States: The book of Ruth is concerned with how we treat those who are on the margins of society. Ruth journeys with her mother-in-law Naomi, to Bethlehem. Ruth, a widow, is a Moabite (from an enemy nation) and is thus a stranger among Israelites, at a disadvantage from the start. She is an outsider who is unlikely to find acceptance in a foreign land. Yet remarkably, she finds kindness when she meets Boaz, a landowner whose fields she gleans. Boaz is a relative of Naomi who treats Ruth well and eventually marries her.
Rabbis Organizing Rabbis is a social justice initiative that seeks to build a powerful network of Reform Jews taking action on vital justice issues through effective grassroots and legislative action. During the Omer, they're asking Reform rabbis across the U.S. to pledge to address the topic of immigration in their Shavuot sermons. Ask your rabbi to sign their pledge.
Each Thursday of the Omer, Rabbis Organizing Rabbis is sharing an essay connecting the Omer and the issue of immigration. By reflecting on the story of Ruth and welcoming the stranger, they seek to reinvigorate American Jews' commitment to bringing immigration reform to the forefront of societal consciousness. Click through to read each of the essays so far:
Week One: "Over and over again, we are commanded to love the stranger in our midst. Because of our collective consciousness we know the plight of the stranger and we empathize with the fear and longing for roots and the tragedy of simply not belonging. As we enter into this seven-week counting of the Omer, let those who are invisible among us become visible to our hearts." (Rabbi Karyn Kedar)
 
Week Two: "We are no longer slaves in Egypt. We are not the outcasts. We are indeed fortunate to benefit from all the gifts that this strong nation bestows upon its inhabitants. Let us use our own spiritual and political powers to ensure welcome to this land for others, especially the undocumented adults and children who seek shelter here in this land of freedom." (Rabbi Samuel Gordon)
 
Week Three: "Boaz's accepting attitude combined with Ruth's willingness to contribute can model a useful approach to the immigration controversies now stirring up passions on both sides in our own country. Politics is fundamentally about compromise, and in the long run this issue will be no different." (Rabbi Jonathan Stein)
 
Week Four: "For millions of immigrants to this country, the millions of Ruths that exist out there, there is not yet a happy ending. Millions of immigrants live here, in the shadows, struggling to remain a part of the fabric of our country, fearful of driving down the street, unable to pay for college, without the protection of family or an ID." (Rabbi Esther Lederman)
 
Week Six: "We stand with all our brothers and sisters who seek to keep their families connected, who seek to keep their families together, who seek to keep their families – the foundation of this country we love so much." (Rabbi Joel Simonds and Reuben Bank)
 
Week Seven: "How insensitive we often are to the still present American commitment to being a beacon to the oppressed—to the malchut, if you will, of the "American dream"—and of the American people as, at their best, the embodiment of it." (Rabbi Richard Levy)
This Shavuot, we recommit ourselves to working with the modern day strangers who live among us. This Shavuot, we stand with Ruth.
Related Posts
Image
As someone who mostly steers clear of reality television in favor of more premium (read: snobbier) fare, I was a little hesitant to check out Netflix's new reality series, "Jewish Matchmaking."
Image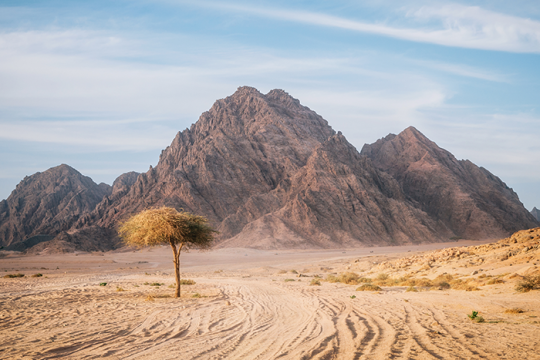 On Shavuot, many of us study the Book of Ruth. Lauded by Rabbinic tradition as a righteous convert, Ruth's story continues to resonate with the experiences of many Jews-by-choice today.
Image
These Haikus focus on weekly Torah portions.