Image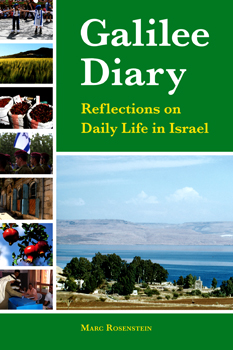 Rabbi Tarfon… used to say: It is not for you to complete the work, but neither are you free to desist from it.
-Mishnah, Avot 2:16
When we started the Galilee Circus (Jewish-Arab youth circus) in 2003, I idly googled "youth circus" and discovered that this is a world-wide phenomenon: there are dozens if not hundreds of youth circus programs, in every corner of the globe.  The educational values of circus – trust, courage, cooperation, non-verbal communication, balance, hard work, etc., are universal, and appeal across cultures, from Afghanistan to New Zealand, creating an international language, and network.  That Google search led to a partnership with the St. Louis Arches youth circus troupe.  They joined the Galilee Circus in 2007 and again in 2010 for two-week joint performance tours in Israel – and hosted the Israeli kids for summer programs in 2008 and 2012.  This "Peace through Pyramids" partnership was great for the all the participants – and for the many audiences who were both entertained and inspired.
We had been planning to host the St. Louis circus in Israel this summer – and then, just as they were about to leave home, "Operation Protective Edge" broke out.  Difficult dilemma.  Difficult phone calls.  Too many unknowns.  But one of the things you learn in the circus is about rationally evaluating risks, and deciding when to jump, and when to trust.  After a rough night of deliberation, they boarded the plane, arriving to a region in a tailspin of violence, and an Israeli society torn (beneath the veneer of wartime solidarity) by political and ethnic animosities whose residue will not dissolve so quickly.
Though the planned itinerary had to be modified to avoid travel in the south, and the kids' return to St. Louis was delayed by the closing of the airport (to the kids' delight and their parents chagrin), these young circus artists did what circus artists do: they worked hard, learned together and from each other, and performed with all their hearts, for a variety of audiences, Arab and Jewish, through two weeks of conflict.  Black and white, Jewish and Arab, boys and girls – 27 kids building a temporary utopia of mutual trust, of multicultural friendship, of taking risks to make people smile – in a dystopian reality of fear and hatred of the Other.  And they made it look easy.
I was in New York, and missed this wonderful reprise of the partnership.  But my friend and colleague Jessica Hentoff, director of the St. Louis Arches circus, posted a blog throughout the adventure, which really gives a sense of the experience.
Of course, despite all this happy enthusiasm, the old "fiddling while Rome burns" argument does come up.  While powerful forces of apocalyptic, messianic, fundamentalist politics – with heavy weapons – are clashing all around us, what can local programs of cooperation and dialogue really accomplish?  A hard, discouraging question.  However, one thing that Judaism and liberal democracy have in common is the belief that:
a.  individuals can change
b.  individuals can influence society
c.  therefore, education can be a force for social change.
d.  therefore, we have a moral obligation to educate for the values we believe in.
So yes, we have to keep on defying gravity, in order to remind ourselves – and the world – that what seems impossible - is not.
Related Posts
Image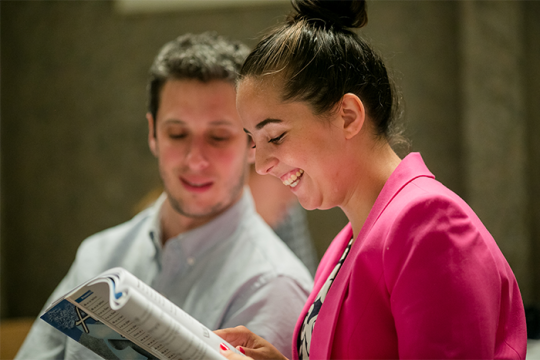 Lifelong learning, however, can be easier said than done. For many, as they enter adulthood, with its competing demands and obligations, setting aside time for learning – and especially for Jewish learning – can be challenging indeed.
Image
At 10, Jeff Erlanger appeared on "Mister Rogers' Neighborhood" in his wheelchair. I recently asked Jeff's parents about how they raised such a competent and loving son.
Image
When I became rabbi of Monmouth Reform Temple in Tinton Falls, NJ, I quickly discovered that some people in our community thought we were a church. Mail was addressed to "Monmouth Reformed Temple," and letters were addressed "Dear Pastor."