Image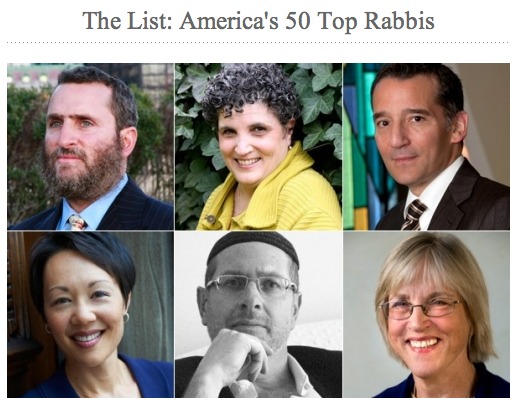 Newsweek and the Daily Beast released their annual list of
"America's Top 50 Rabbis"
this week, and we at the RAC are thrilled to see director Rabbi David Saperstein in the number four spot. The write-up on him reads:
At the 50th anniversary of the Religious Action Center (RAC), which is headed by Saperstein and prioritizes social justice in the Reform Movement, President Obama offered this tribute: "You have made a difference on so many of the defining issues of the last half century. Without these efforts, I probably wouldn't be standing here today ... You have brought to life your faith and your values. The world is a better place for it." When Obama wanted to address rabbis from all religious streams before the High Holidays, he asked RAC to arrange the conference call. (Nearly 900 rabbis participated.) RAC's social-justice seminars on high-school and college campuses now bring in nearly 2,000 young Jews annually. The RAC was out front protesting the controversial decision by Susan G. Komen for the Cure to defund Planned Parenthood (quickly reversed).
We were pleased to see that a number of other social justice-focused rabbis were included on this year's list, too, indicating that
tikkun olam
is alive, well, and of vital importance to the Jewish community, denominations aside. Below, some of the rabbis who made the list:
Rabbi Burton Visotzky: As director of the Jewish Theological Seminary's Milstein Center for Interreligious Dialogue, Rabbi Vistotzky was recently awarded the Goldziher Prize for Jewish-Muslim dialogue and made a member of the Council on Foreign Relations.
Rabbi Sharon Kleinbaum: The leader of Manhattan's Congregation Beit Simchat Torah, the world's largest LGBT congregation, Rabbi Kleinbaum is a prominent and outspoken activist for equality (and is an out lesbian herself).
Rabbi David Stern: The Reform Movement's Rabbi Stern serves Temple Emanu-El in Dallas and is a beacon for social justice, leading his congregation in groundbreaking interfaith dialogue and pushing for reproductive choice in a state often hostile to women's health.
Rabbi Asher Lopatin: This Modern Orthodox rabbi leads Chicago's Anshe Sholom B'nai Israel (the spiritual home of Rahm Emanuel) and is known for his largely progressive views on feminism and conversion, which he writes about for the blog Morethodoxy.
Rabbi Shmuly Yanklowitz: This young rabbi heads Uri L'Tzedek, an Orthodox organization that focuses on social justice and eradicating suffering and oppression. Uri L'Tzedek tackles weighty issues such as immigration, human trafficking, and domestic violence.
Rabbi Micah Greenstein: As senior rabbi of Reform Temple Israel in Memphis, Tenn., Rabbi Greenstein is also a staple in the southern interfaith community and frequently speaks at area churches and throughout the Christian community.
A number of other prominent leaders from the Reform community also made the list, including
Rabbi Rick Jacobs
, president of the URJ;
Rabbi Jonah Pesner
, founder of Just Congregations and the URJ's new Vice President; and
Rabbi David Ellenson
, president of Hebrew Union College-Jewish Institute of Religion.
Related Posts
Image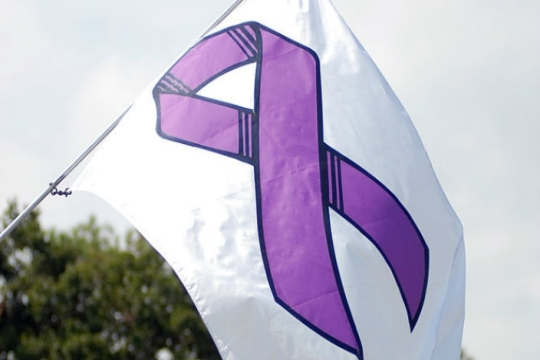 October is Domestic Violence Awareness Month (DVAM) in the U.S. This year, the National Network to End Domestic Violence (NNEDV) chose the theme of #Every1KnowsSome1 to highlight how common domestic violence is. Each of us may (or likely) knows someone, either in our Jewish community or our secular communities, who has been impacted by or is a survivor of domestic violence.
Image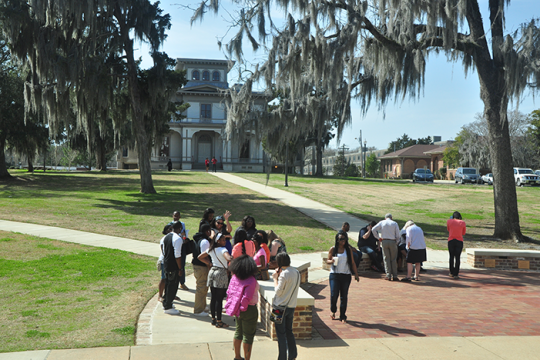 As a graduate of both Tougaloo College and Jackson State University, the recent bomb threats to Historically Black Colleges and Universities (HBCUs) are personal to me. Since January 2022, over a dozen HBCUs have received bomb threats; several of those threats were received on the first day of Black history month. The continuous attacks on institutions of higher learning; places of worship and individual attacks are a direct threat to our everyday existence.
Image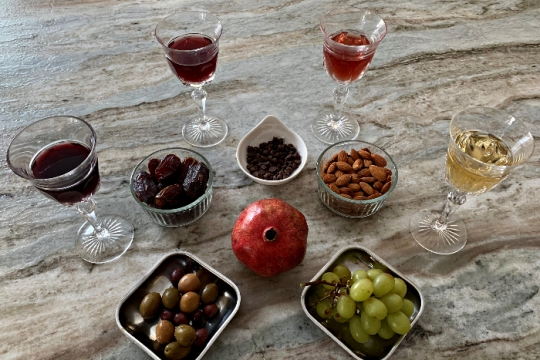 As I thought about what would be involved if we did our own Tu BiShvat seder, it seemed interesting and fun. Tasting lots of fruits? Marking a time to appreciate, mindfully and respectfully, trees and the earth? Drinking wines and grape juices? Yes, please.