Image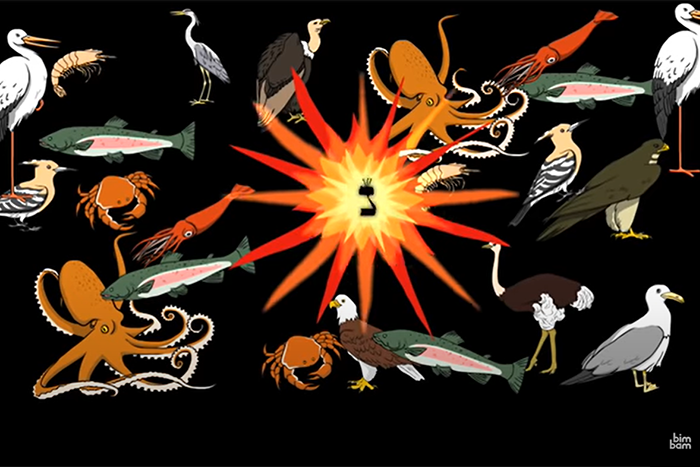 One of most wonderful aspects of Simchat Torah is celebrating the joy of children and families dancing and singing with our Torah scrolls.  While we will be unable to dance together in person, we invite you to play the following videos or audio files and dance in your homes.  Watch and listen to songs about our Torah, learn the creation story, how our Torah's can be handled with joy and care, and what all those books are really about!
The Yad Song, Eliana Light
Where You Gonna Put Your Coat? Cantor Rollin Simmons
Endings and Beginnings, Bim Bam teaches about Creation
Eitz Chayim, Naomi Less and Matt Check
Related Posts
Image
I want everyone to hear the poetry of these young people's lives; they are about joy, accomplishment, and love. And I want others to join them. The lyric "We know we are whole" means all of us; the glue uniting us is God's breath that we all have inside and deserves to be heard.
Image
This adorable new Hanukkah jam, replete with rapping kids, a bit of klezmer music, and gift-wrapped puppies at the end is exactly what we needed to bring much-needed light and levity to a difficult year.
Image
Ranging from the sister rock band Haim to comedian Tiffany Haddish, these are the Jewish artists who made the biggest impact on the recording industry this year.