When JanetheWriter reminded her friends on Facebook, 'tis the season to be satiated with the songs of the season, I promised her I would tell my favorite White Christmas story.
When this happened, the United Nations had already voted for the establishment of a Jewish state in what had been the British mandate of Palestine, but the state of Israel had not yet come into being. I was a senior in high school, teaching Hebrew to the second graders at the Euclid Avenue Temple in Cleveland. As the holiday season approached, the head of the Hebrew program, Sara Palay, asked me to write a couple of songs for the faculty Chanukah party, and I complied. I have totally forgotten one of the two lyrics I penned, but I still remember most of the other one:
I'm dreaming of a green Eretz
Just like King David used to know,
Where the Negev's bloom
Dispels the gloom
That started two thousand years ago.
I'm dreaming of a green Eretz
With every candle that I light....
After I turned in my songs, Sara asked me to join her in the office of the Education Director, Libbie Braverman, of whom I have written before.  Libbie thanked me and complimented me on my submission, told me that she and Sara weren't sure what Rabbi Brickner would think about a song so tied to Christmas, but promised they would run it by him. (With the benefit of all the Reform history I've learned over the years, I now recognize that in other Reform temples of that era, the worry might have been about the rabbi's reaction to a song so tied to Zionism, but that was not an issue in Cleveland, where both Reform rabbis, Barnett Brickner and Abba Hillel Silver, were stalwart, active, and highly visible Zionists.) As it happened, Rabbi Brickner got a big kick out of what I had written, and we teachers sang it at the Chanukah party with relish (not to mention with latkes and applesauce).
As things happen, after promising JanetheWriter that I would tell this story but before I sat down at the computer to do so, I came upon an excerpt from Philip Roth's Operation Shylock, in a comment on Rabbi Andy Bachman's blog, talking about the way Irving Berlin took the two holidays that celebrate the divinity of Jesus and, in 'Easter Parade' and 'White Christmas,' turns Easter into a fashion show and Christmas into a holiday about snow. It's this secularization in the original source material that probably "kashered" it for Rabbi Brickner. I doubt that he would have allowed "O come all ye hungry, waiting with menorahs, come ye, o come ye, to latkes fried in oil."
Related Posts
Image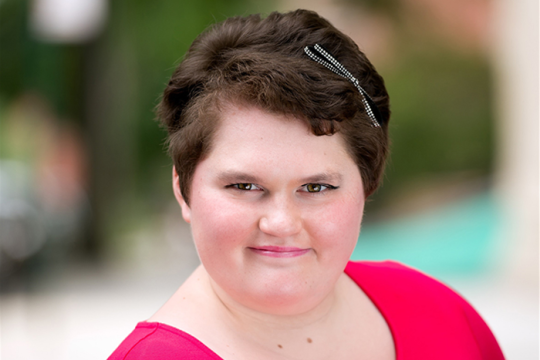 Twenty-year-old Shayna Goldberg is young adult songleader and performer with EPIC Players, a New York-based nonprofit theatre company that opens the stage to all types of artists and seeks to shine a light on neurodiverse talent. Shayna is part of the Adath Emanu-El community in Mount Laurel, N.J.
Image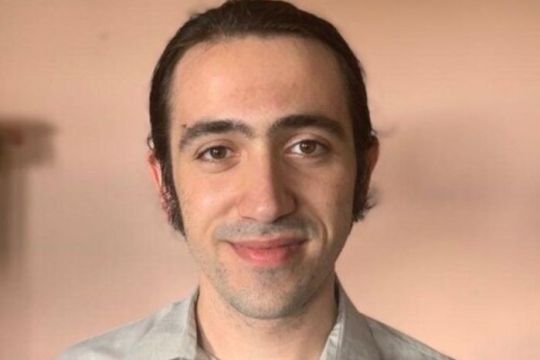 Growing up, Aaron Bendich would spend lots of time with his grandfather Max in the North Bronx, in a house "filled to the brim" with records, videotapes and CDs. Among Max's collection were recordings of Yiddish songs and other Jewish music.
Image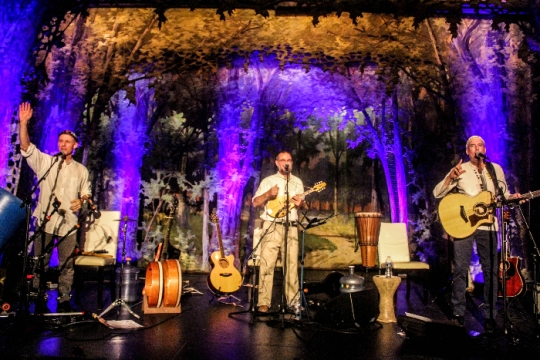 We chat with singer-songwriter, percussionist, and multi-instrumentalist Billy Jonas about Abraham Jam, a trio of internationally renowned musicians who have teamed up to create art strengthened by diversity.