Image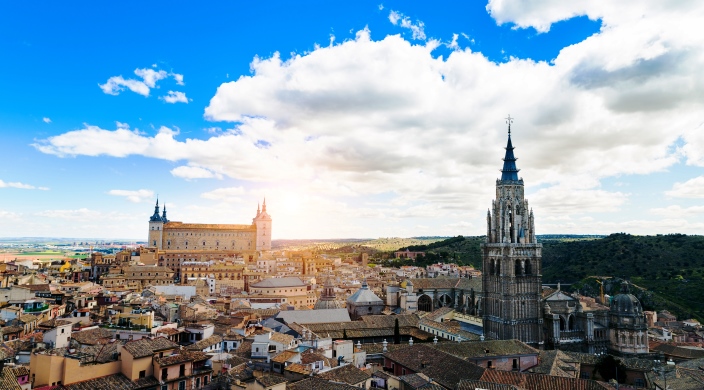 The expulsion of the Jews from Spain on July 31, 1492, occurred on the same day as the destruction of the first and second Jerusalem Temples. Jews the world over traditionally observe these and other historic tragedies on Tishah B'Av with prayers of mourning and fasting.
Why does the exile from Spain rank as one of the greatest tragedies to befall the Jewish people? Jews had been banished from other European realms, including England and France, but they were few in number and influence. The Jewish population of Spain, more than 550,000 strong, constituted well over half the Jewish population in all of Europe. They had achieved prominence in every sphere of society, from affairs of state and commerce to science and philosophy. The edict of expulsion forcing the Jews to convert to Christianity or leave the country came as a great shock to all the Jews of that time.
On June 11, 2015, Spain's Parliament passed a law to redress the great historic wrong committed against Sephardim, Jews of Spanish ancestry, offering them a path to repatriation. For a period of three years, beginning October 1, individuals of Sephardic lineage will be able to apply for citizenship. To prove eligibility, they will be asked to: submit documents, such as marriage contracts going back as far as possible; pass a Spanish language and history exam; and show a current connection to the country. In addition, they will need to travel to Spain to have their applications notarized in person and pay an application fee of 100 euros. The process will be administered by the Federation of Jewish Communities of Spain (FJCS), an organization representing the nation's roughly 40,000 Jews.
As a precursor to eligibility, the Spanish government posted 5,220 Sephardic names in alphabetical order, among them Abarbanel and Angel.
I underlined the name Abarbanel. According to family lore, my wife's maiden name, Hirt, is connected to Don Isaac Abarbanel (1437-1508), who served as finance minister and protector of the Jewish community in Spain. King Ferdinand and Queen Isabella offered to retain him in his post if he converted to Christianity; he refused. Stripped of his position and great wealth, Don Isaac led the Jews out of Spain, and became known to his fellow refugees as "The Shepherd." A part of his family settled in Austria, so the story goes, where they adopted the name Hirt, which means "shepherd" in German.
With only this family story as evidence, a Hirt whose grandparents came from Central and Eastern Europe would be unlikely to pass the Sephardic test. No matter. Adding Spanish citizenship is not one of my wife's aspirations; it is enough to imagine herself a descendant of the legendary Jewish statesman, philosopher, Torah commentator, and mystic.
Curious to know how Jews still bearing Don Isaac's name view Spain's new law of return, I contacted Allan Abravanel. In 1992, on the 500th anniversary of the expulsion, he organized a family reunion in Queens, N.Y., attended by 130 Abravenels, Abarbanels, Abrabanels, and Barbanels – among other variations – to pay tribute to Don Isaac.
Allan, an attorney, has mixed feelings about Spain's offer.
"This is a very bold and kind gesture," he told me, "but it will be very difficult to prove you are Sephardic, and I don't know if the FJCS will have either the resources or knowledge to make these determinations."
He also expressed doubts about the eligibility criteria, noting that he didn't learn Spanish at home, but in high school, college, and while working in Peru. He points out that there are people who might be culturally Sephardic – people who know Ladino (the Spanish-Judeo language Sephardic Jews spoke), pray in a Sephardic synagogue, etc. –  but whose families may not have come from Spain.
I asked Allan if he's planning to apply for Spanish citizenship.
"I'm of an age that it would not be of any advantage to me," he said. "I was born and raised in the U.S. and travel to Europe on an American passport. It's not something I need to survive. Priority should be given to Sephardic Jews in Turkey, Venezuela, and other countries where Jews feel vulnerable."
Next I spoke with Jay Abarbanel, whose father's family comes from Vitebsk, a town in Belarus associated with the painter Marc Chagall. Except for his surname, Jay would be hard-pressed to meet the Spanish government's Sephardic identity criteria – unless they also consider the results of a DNA analysis done as part of National Geographic's Genographic Project. Jay's genetic makeup is 69% Mediterranean (encompassing Italy, Spain, and Portugal), 19% Lebanese (including Turkey), and 6-8% Ashkenazic. He consulted with a Jewish genealogy expert, who explained that he, like many other European Jews, is culturally Ashkenazic and genetically Sephardic.
Jay does not plan to apply for Spanish citizenship. "It is more an economic move on their part than anything else," he says. Despite his skepticism, his sons are considering applying. "They are interested in the history of the Abarbanel name," he says, "and one of them davens (worships) in Moroccan trope, which is very Sephardic."
Next I contacted Rabbi Marc Angel, rabbi emeritus of Congregation Shearith Israel, the historic Spanish and Portuguese synagogue in New York City. In a blog post expressing his mixed reaction to Spain's gesture, he wrote:
How can even giving every living Sephardic Jew today a Spanish passport serve as atonement for the humiliations, persecutions and expulsion of our ancestors? Yet, how can we shut the door to genuine contrition and reconciliation? The atonement must be…an unflinching commitment to eliminate religious and ethnic fanaticism and hatred lodged against the Jews.
When I asked Rabbi Angel, whose family left Spain after the expulsion and settled in the Ottoman Empire, if he would consider applying for a Spanish passport, he responded, "I'm happy as an American, and if I ever want a second passport, it will be Israeli."
"It's an interesting historical blip," says Rabbi Angel. "In 1492, Spain drove out its Jews, many of them found refuge in Turkey; now Turkey is making life difficult for its Jews, and Spain is offering a haven to them!" [In 2003, Islamists bombed two Istanbul synagogue, killing 25 people and wounding 300; according to a 2009 opinion poll, 76% of the Turkish population has a negative attitude toward Jews.]
It remains to be seen how many Jews apply, but if the two Abarbanel descendants and Rabbi Angel are any indication, most American Sephardim will likely say to Spain, "No, thanks."
Related Posts
Image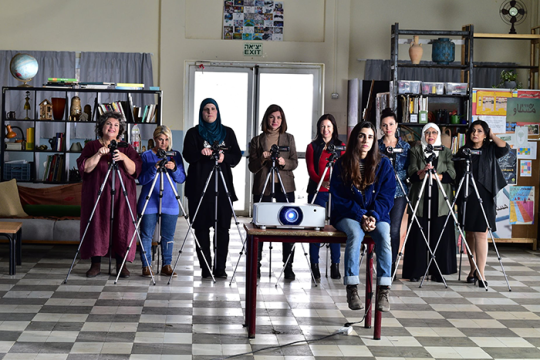 Both Arab and Jewish, young and old, the women of "Cinema Sabaya" learn about much more than filmmaking during the class; they discover that their differences are far outweighed by their bonds as women making their way in a patriarchal world.
Image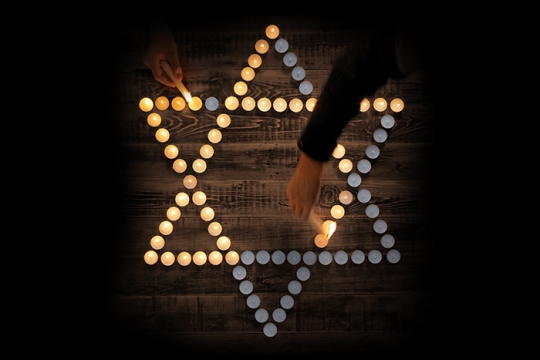 What does it mean to remember? It is to live in more than one world, to prevent the past from fading, and to call upon the future to illuminate it.
Image
A camel carrying a load. A golden pair of balanced scales. An open heart and an open mind. These are three of more than two dozen artists' visions of justice and righteousness featured in the invitational exhibition, "Tzedek Boxes: Justice Shall You Pursue."