Image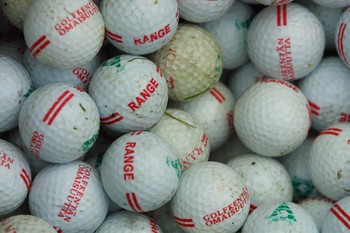 Spring is the best time of year for the sports fan. I am a sports fan - but already this spring, I miss my baby brother.
Mikey died in mid-December from cancer, just two weeks shy of his 51st birthday. We were sports guys. We grew up playing the same sports, we grew up rooting for the same teams, we watched sports together. As adults, when we had problems, we turned on the game, had a refreshing beverage (or two) and a nosh, and we talked it out. Maybe we'd go have a catch. Maybe we'd go shoot some free throws or head to the driving range and hit a bucket of golf balls. However, we solved our problems, sports were the anchor.
Spring is the best time of year for sports fans. Everywhere one goes, the NCAA tournament follows. If Seder ever goes up against an NCAA tournament game, I promise you that in many houses, either a) smartphones will be hiding under the Haggadah, or b) never will the story of the Exodus be read so quickly. This year, I'm doing March Madness, and our seder, without my brother.
Spring means baseball. Major League Baseball lost one of its biggest fans when Michael died. Baseball is the biblical game. Just as God asks a lot of the observant, baseball asks a lot of its fans. One needs patience: the uncertainty of game length, the rain-outs, the frequent failure of one's heroes. But with that patience comes rewards: the green field, the balletic spin and leap of a shortstop, going deep into the hole to his right as he bends down, gloves the ball, leaps and fires across to first, in a move which rivals Nureyev. Baseball gives the fan the insolent violence of a well-hit line drive and the rare chance to contemplate and anticipate the future and the past. Most importantly, it gives the rarest of opportunities to have generations meet - fathers, sons, grandfathers, grandsons, l'dor v'dor (from generation to generation). George Carlin expressed it best. Michael loved baseball, his sons, and George Carlin.
Spring means the Stanley Cup. Michael and I, both avid Detroit Red Wing fans, were connected as closely as Moses and Aaron to the action on the rink. The year was 1995. It was 10:30 pm. The Wings were in the NHL Conference Finals. I was lying in bed with my wife asleep beside me when Wings defensemen Paul Coffey worked a bit of blue line magic. The phone rang once (in those pre-caller ID/cell phone days). I grabbed it and said, "Holy Crap, did you see that?" I was 100 percent certain it could only be my brother calling.
Spring means golf. Spring means rebirth, says the egg on our seder plate. Spring means The Masters . This spring will mark my first Masters Golf Tournament without Michael. Wherever we were, hours apart with phones in hand or sitting on the same couch, Michael and I watched the Masters Final Round together.
Last year, we threw a watch party, complete with golf ball pyramids on the table, bag towels from assorted golf clubs, Arnie Palmers in red Solo cups, and that staple of Masters Tournament cuisine; pimento cheese sandwiches. Michael had lost most of his tongue to his cancer and was unable to enjoy the spread. But he was right there with us as we threw our arms up in the air, shouting with joy at Bubba Watson's outrageous shot which clinched Bubba's first Masters victory.
This spring, I'll be rooting for my Spartans (not Michael's Wolverines), our Tigers, and our Wings. The green of Augusta National will still be a lush and glorious green. I finally, having lost my brother and best friend, grasped Ecclesiastes:
To everything there is a season, and a time to every purpose under heaven.
A time to be born, a time to die; a time to sow and a time to reap.
It is spring, the time that Torah promises when all will be fresh and green and new. Maybe so. But there's an empty spot on the couch.
David Stanley is a member of Temple Beth El in Flint, MI. He is a teacher, athlete, coach, and cancer survivor blogging about education, cancer, sport, society at DStan58-Rants & Mutters .
Related Posts
Image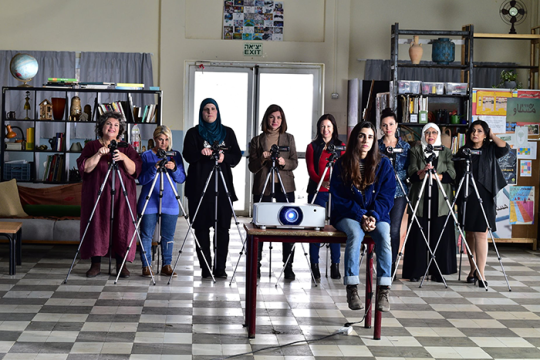 Both Arab and Jewish, young and old, the women of "Cinema Sabaya" learn about much more than filmmaking during the class; they discover that their differences are far outweighed by their bonds as women making their way in a patriarchal world.
Image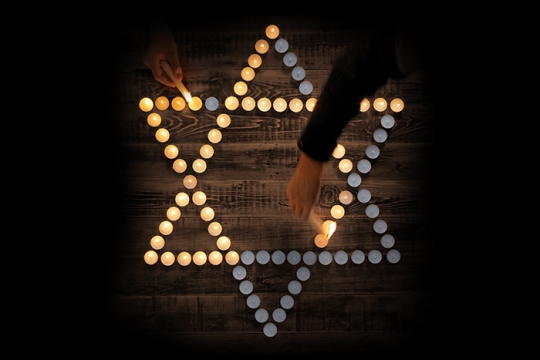 What does it mean to remember? It is to live in more than one world, to prevent the past from fading, and to call upon the future to illuminate it.
Image
A camel carrying a load. A golden pair of balanced scales. An open heart and an open mind. These are three of more than two dozen artists' visions of justice and righteousness featured in the invitational exhibition, "Tzedek Boxes: Justice Shall You Pursue."