Image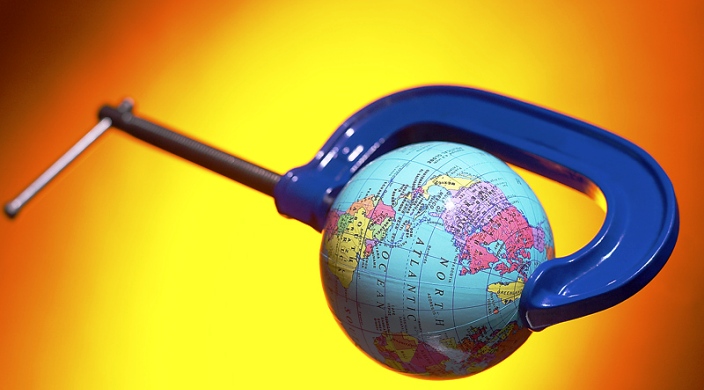 Like many Massachusetts families, the Boston Marathon is very much part of my family's lives. Every year we gather to watch, volunteer, or run, as my wife and I did in 2008. Drawing thousands of diverse souls from all over the world, the event represents the best of American civil society.
This year, all that was shattered with the murderous blasts of two terrorists' crazed cruelty. What you saw on television only begins to depict the horror of the tragedy. Scores of victims were maimed, families' lives forever changed. Amidst the suffering and chaos, people rose to the occasion and story after story emerged about simple acts of courage and risk amidst terror and lives saved. Bystanders, first responders, faith leaders, diverse, and others all heeded the call we read in Leviticus 19: "Do not stand idly by while your neighbor bleeds."
Days later, my 8-year-old daughter and I attended a gathering of the Greater Boston Interfaith Organization, a non-partisan community of religious congregations and organizations committed to working together for the common good. The goal of the gathering was to recommit to our collective work against violence in the face of the Boston Marathon tragedy. Religious figures offered prayers and words of insight; we held hands and were led in song.
And then Jeanette Calahan, a leader of a predominantly African-American church in an inner-city Boston neighborhood, told her story. In an emotional tone, she talked about the gunfire, chaos and violence. She paused and said, "What I am describing is just a typical night in Roxbury," her neighborhood in Boston. Most of us are blessed to be somewhat removed from the plague of guns and violence in America, to experience it through reports of terrorism or mass shootings that seem far away. Yet for her and her brothers and sisters, her neighbors and friends, the shattering blasts of gunfire, the daily terror of gangs and violence, are a constant reality. Standing by while a neighbor bleeds is not an abstract question; it is a brutal reality of daily terror.
Ms. Calahan spoke a truth proven by data: In America, 30,000 people die due to gun violence every year. At that rate, since 1980, nearly a million souls have perished. During the same period, a few thousand people have died due to terrorism. As much as I am haunted by the Boston Marathon bombing, by memories of 9/11, by the knowledge that there may be future attacks, I am more deeply disturbed that we have allowed the murder of close to one million of our sisters and brothers to take place without successfully challenging our government and industry to end the carnage.
This new year, the work begins with us, we who cast our lot with the Reform Jewish Movement's historic commitment to the prophetic call for justice, the year when we can say: we did not stand idly by as our neighbors bled!
Scholars of Biblical language and the ancient Near East tell us that the awkward idiom "stand on the blood," when taken in historical context, likely referred to profiting from the injury or death of another person. They also point to the first part of the verse, "lo telech rachil ba-amecha," another cryptic phrase often translated as "do not slander your kin," because rachil was historically mistranslated as gossip or slander. But Jeremiah and Ezekiel use rachil to mean corruption and violence, providing a more logical rendering, taken as a whole something like:
Do not act with corrupt violence against your people; do not benefit from your fellow's injury.
This reading of Leviticus 19 challenges us even more sharply to condemn the corrupt gun industry and its powerful patrons. What better example can we show of an entire industry profiting from the slaughter and suffering of our own people? What clearer instance do we have of the intersection of violence, corruption, and profit?
Millions of dollars of profit are being generated by the gun industry in America. As citizens, consumers and people of faith there is no more time left; this is the moment to partner with law enforcement and to pressure elected leadership to hold the gun industry accountable to our most cherished American and Jewish values. Just as we reclaimed our country from the tobacco lobby a generation ago, we must overturn the corrupt gun lobby and end the plague of gun violence.
We will do it as Reform Jews, and we will do it as an interfaith movement – with congregations, through community organizations, through organized campaigns, and more, all supported by the Union for Reform Judaism and the Religious Action Center of Reform Judaism in Washington D.C., a hub in the national legislative efforts.
Last March, Reform Rabbi Joel Mosbacher told his own story from the pulpit of Chicago Sinai Congregation. He said: "Fourteen years ago, my father was murdered at his place of business – killed by a man with a firearm. A world ended that day. And yet the murder of my father, Lester Mosbacher, didn't make it onto CNN. Neither Fox nor MSNBC broke into their regularly scheduled programming to cover the end of a world. In fact, most of the names of the tens of thousands whose lives are ended with a gun in this country each year are anonymous to us, unless we are the husband, the wife, the child, the grandchild, or the friend."
This season, we celebrate the creation of the world – yet our celebration is haunted by Rabbi Mosbacher's call. When his father was murdered, a world died. When a child is gunned down just a few blocks from here, another world has come to an end. May 5774 be the year when we stop allowing world after world to be destroyed, carnage in a corrupt and violent war raging across our nation. Let this be the year, Oh God, when we hear Your call, not to stand idly by as neighbor after neighbor after neighbor, bleeds, and bleeds and bleeds…
Rabbi Jonah Dov Pesner is the senior vice president of the Union for Reform Judaism. This post is adapted from the sermon he gave at Chicago Sinai Congregation's Rosh HaShana 5774 morning service. Read the full sermon on URJ.org.
Related Posts
Image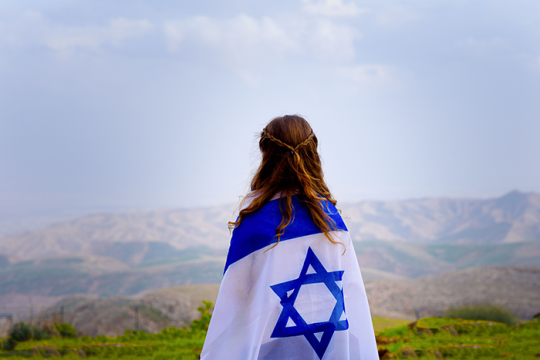 We stand with the people of Israel during these difficult and challenging days and pray for the safety and immediate release of all of the hostages. See our resources and actions you can take.
Image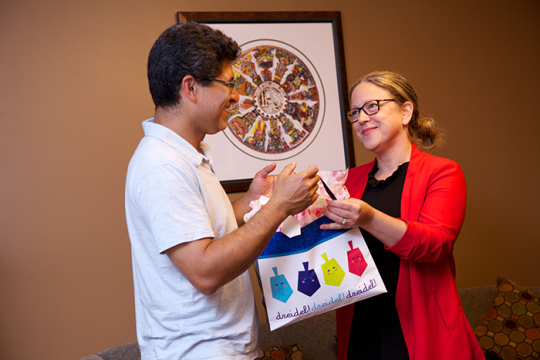 Hanukkah is one of my favorite holidays, partially because it gives me the opportunity to give gifts to my loved ones every night for eight nights! Gift giving with intentionality is one of my favorite ways to express affection while teaching my child about Jewish values and traditions.
Image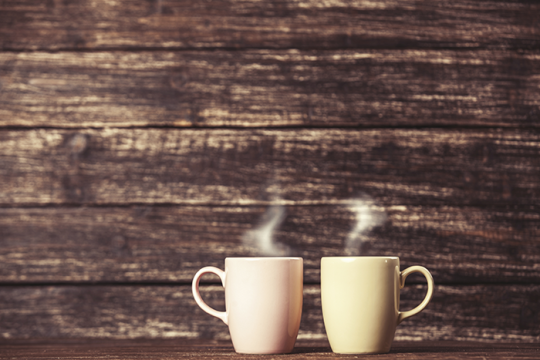 In the winter months, adding elements of simplicity, presence, and coziness can elevate the rituals and intentions of Shabbat. Here are a few tips for your most hygge/heimish Shabbat yet!