Image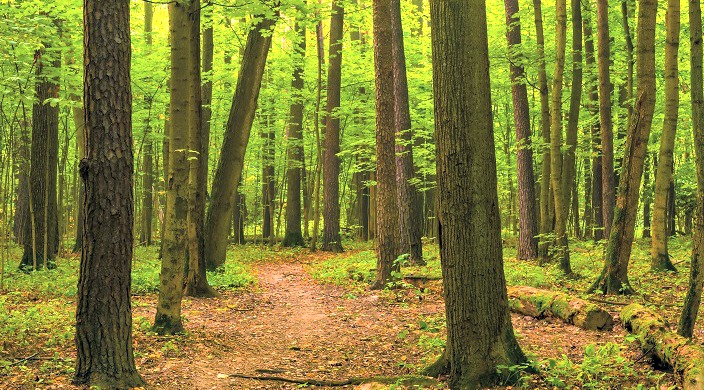 My mother and father were just about the same height, but somehow she always seemed taller. Maybe it was the shoes or maybe the way she carried herself in a proud but not superior Boston kind of manner. Or maybe the cigar, which was a horizontal point of reference, either in his hand or mouth, moderated his stature so it appeared that he was shorter.
I don't think it ever bothered him. Generally, he was easy going, giving, happy and hard working, always trying to do more for his family. Charlie – with a broad "a," almost no "r," – was a good person who struggled with his own successes and disappointments. He was a pharmacist and a sales rep for a pharmaceutical company, with a drugstore in the trunk of his car, always full of samples. There was no Medicare Part D or drug plans back then, but there was Charlie with an open hand and heart.
But when he perceived that people took advantage of him, or something went wrong in the house that neither my sisters nor I understood, you could feel the stillness and almost see the anger. It wasn't like a match that flares and goes out; it was this steady kind of burn, the water in the pot just at the point of boiling over.
I feel guilty even writing this, but I think he had a hard time letting go of the hurt, but then again, what do I really know of what transpired right before the flame was lit. This I do know: I have my own issues with forgiveness. I have my own challenges to work through and overcome. I somehow find it easy to shut down and retreat into silence when I am hurting. I own it and there is no blame or finger pointing here. We all have different modalities in our arsenal of coping, and we are constantly learning and relearning them in every situation.
Enter Selichot, the prayers of forgiveness that whisper hope and renewal to me. Enter Selichot announcing a New Year is coming; a new time for me to begin again; a moment of growth and promise. Enter Selichot initiating a process of review and assessment for those who stop, look and listen. The liturgy, the music, the colors, the sounds gently surround me with compassion and concern. I need Selichot; I need a mechanism that invites me to face how I deal with the injuries I have felt and the hurts I have inflicted. I need Selichot; I want to enter the new year fresh and rejuvenated. I want to enter it forgiving and forgiven. I love that our tradition gives me a chance to get it right and make it better by facing my own personal failings. I love the time worn words of our liturgy that are consistently pumping out ways to reflect and view a different image in the water.
When those "Al Cheits" – For the sins we have committed – jump out of the prayer book, I'm there. Sometimes they are listed in alphabetic order; always in the plural. The sages understood that we are all in this together and no matter how individual our failings may be, it is human to fall and get up, to stumble and stand tall.
"Arrogance, bigotry, cynicism, deceit," I often don't make it past "A." The samples in my father's trunk healed and restored. The samples in mine are the regrets, the hurts, the disappointments, the missed opportunities, the challenges I haven't met, the words spoken without thinking, the self absorption that comes so easily, giving with not so invisible strings attached or giving grudgingly, taking eagerly. I could go on; in the quiet of the night, I'm good at listing all the ways I have disappointed others and myself.
But this is what Selichot says to me. Consider your deeds; reflect on who you are and who you wish to be; ask for forgiveness and whatever you mean by the word, God will pick you up, clean you up, brush you off, and set you on a new course. It is work like all prayer, but it is worth it. Refreshed, renewed, ready for the broken call of the shofar to proclaim another opportunity for wholeness.
Related Posts
Image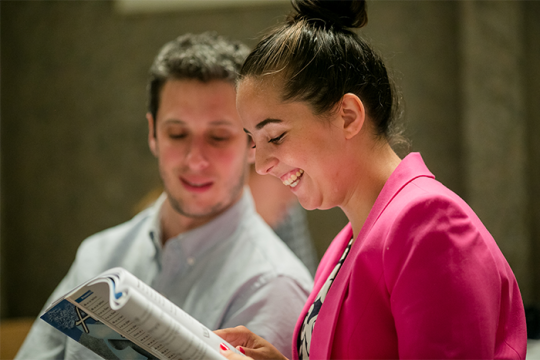 Lifelong learning, however, can be easier said than done. For many, as they enter adulthood, with its competing demands and obligations, setting aside time for learning – and especially for Jewish learning – can be challenging indeed.
Image
At 10, Jeff Erlanger appeared on "Mister Rogers' Neighborhood" in his wheelchair. I recently asked Jeff's parents about how they raised such a competent and loving son.
Image
When I became rabbi of Monmouth Reform Temple in Tinton Falls, NJ, I quickly discovered that some people in our community thought we were a church. Mail was addressed to "Monmouth Reformed Temple," and letters were addressed "Dear Pastor."