Image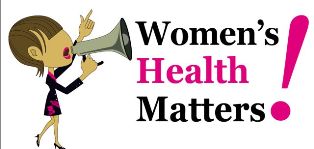 As we move into the 2012 election year, the
war on women
has become more extreme and effective. This year might mark a significant turning point in the ability for a woman to choose whether to pursue abortion care, and or even to attain basic reproductive health services. It is time for President Obama to  affirm his unwavering commitment to the protection and preservation of the reproductive rights of women – and the 2012 State of the Union address is likely his most prominent platform to do so. Since December, we've seen a stark increase in the number of state-level bills that severely restrict access to abortion services. While
Roe v. Wade
is still technically the law of the land,
the strategy of anti-choice advocates has become obvious
: just keep pushing back reproductive rights in each state and eventually
Roe v. Wade
will be obsolete without the public uproar that would surround a Supreme Court case.
Last year
saw a sharp increase of attacks on access to abortion services. A
report
by the
Guttmacher Institute
shows us how stark this battleground has become: In the first six months of 2011 alone, states enacted 80 new laws restricting abortion services (three times the number enacted in 2010). Also in 2011, states attempted to limit access to mifepristone (the abortion pill for very early pregnancies), and five states banned the use of teleconferencing for counseling and prescribing abortion medication to those in places, particularly distant rural areas, where this service was previously inaccessible. As progressive Jews, we must make our voices loud and clear in the conversation about access to abortion care. While it often feels as though the
Religious Right
has a monopoly on the faith-based perspective on reproductive rights, this doesn't need to be the case. As Jews, we clearly derive our pro-choice philosophies from Biblical writings. In the
Mishnah
we read, "If a woman's labor becomes life threatening, the one to be born is dismembered in her abdomen…for her life comes before the life of the fetus." From this and other Talmudic passages we learn that women are capable of being moral decision-makers, and there is no role for government regulation in this decision. We are constantly fighting for the right to have control over the health ofour bodies and our families, whether in
state legislation
 (like the
Heartbeat Bill
in Ohio, the numerous
Personhood Amendments
 in
Mississippi
,
Ohio
and elsewhere, and the impossibly burdensome restrictions on abortion service providers in
Virginia
and
Pennsylvania
); in federal legislation (like the
Protect Life Act
, which was passed by the House of Representatives and is currently being considered in the Senate); or in considering the current composition of the U.S. Supreme Court, which is frighteningly
unsympathetic to Roe v. Wade
. Here at the RAC we hope the President will use the State of the Union address as an opportunity to publicly reiterate his support for women's health. Beyond reproductive rights, we also hope that he speaks about the need for
comprehensive sexuality education
(especially after its federal funding was
slashed
in the FY2012 appropriations process) and the need to reauthorize the
Violence Against Women Act
. Watch the speech on Tuesday, January 24, at 9 p.m. ET to hear if President Obama mentions reproductive rights, and make sure to follow along with the
RAC's BINGO board
to see what else he discusses. Also, keep checking RACblog between now and the speech for more updates on the issues we chose for our BINGO board.
Related Posts
Image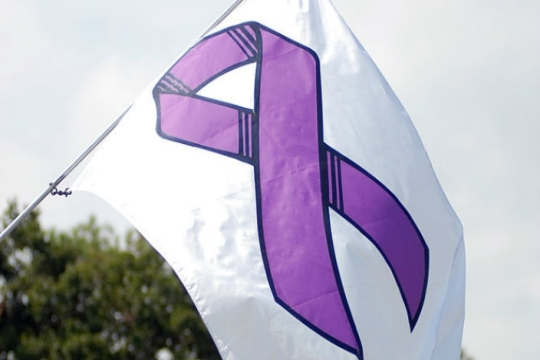 October is Domestic Violence Awareness Month (DVAM) in the U.S. This year, the National Network to End Domestic Violence (NNEDV) chose the theme of #Every1KnowsSome1 to highlight how common domestic violence is. Each of us may (or likely) knows someone, either in our Jewish community or our secular communities, who has been impacted by or is a survivor of domestic violence.
Image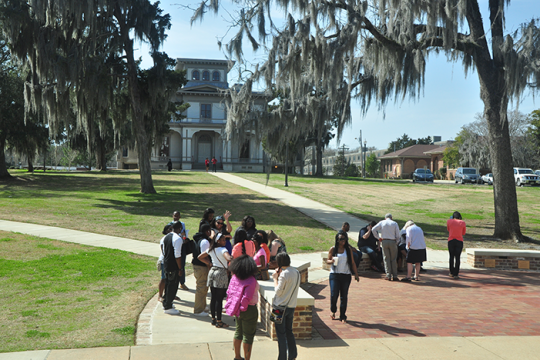 As a graduate of both Tougaloo College and Jackson State University, the recent bomb threats to Historically Black Colleges and Universities (HBCUs) are personal to me. Since January 2022, over a dozen HBCUs have received bomb threats; several of those threats were received on the first day of Black history month. The continuous attacks on institutions of higher learning; places of worship and individual attacks are a direct threat to our everyday existence.
Image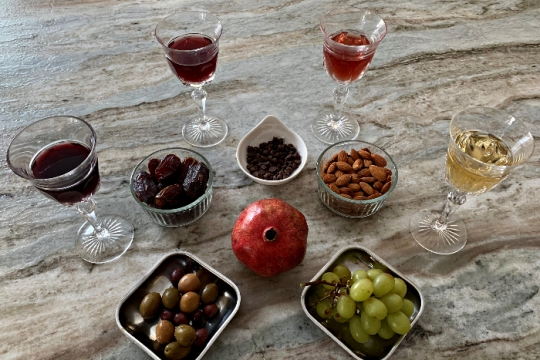 As I thought about what would be involved if we did our own Tu BiShvat seder, it seemed interesting and fun. Tasting lots of fruits? Marking a time to appreciate, mindfully and respectfully, trees and the earth? Drinking wines and grape juices? Yes, please.