Image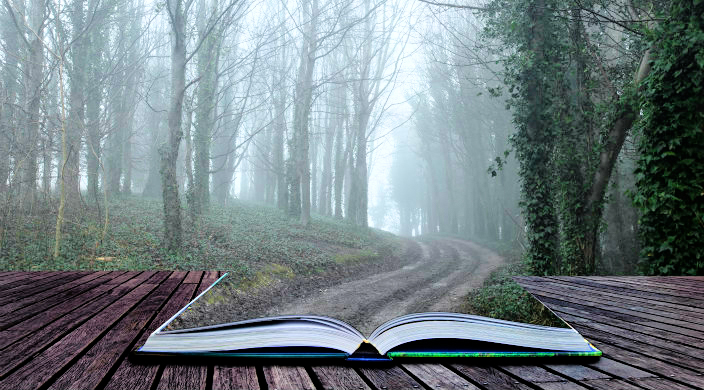 There are few things I remember as well as the stories told to me by so many rabbis, cantors, educators, and teachers throughout my life. These stories about kings and queens, princes and princesses, merchants and buyers, angels and demons, young children and the very, very old – each of them characters with a purpose and a message – seemed like they were meant just for me.
But it turns out they weren't just for me. These stories were always told with one goal in mind: to make those who were listening learn something new about their lives, and sometimes about their Jewish lives.
The stories were told everywhere, from the most formal settings to the most informal. They were told from bimot (pulpit) in synagogues and while sitting around the campfire during youth group retreats; they were the anchor of Shabbat song sessions at Jewish summer camp. They were dependent only on what lesson needed to be shared, and sometimes it was as though the stories themselves called out to be told, just as much as their storytellers felt they needed to be heard.
They were stories from our tradition, some Chassidic tales passed down through generations, others contemporary and secular in nature but with a twist that made them Jewish. The power of each of them was that they did what a good story should: They carried us into different worlds but simultaneously demanded that we encounter our own in a slightly different way.
This deep and rich tradition of storytelling – of passing down stories from one generation to the next – is a beautiful part of Judaism. To carry on this tradition, we at ReformJudaism.org are excited to launch Stories We Tell, a podcast that will share a new story every Thursday. Whether you listen while driving to work, preparing Shabbat dinner, or taking your kids to school, each episode will give you a new story to reflect upon and to discuss with the people in your life.
Each one, we hope, will transport you to that place where you are a king or a queen, a merchant or a buyer – perhaps a young child or someone who is very, very old. And each one will offer you the chance to think about the choices you make and how you make them.
I don't remember when I went from just being a story-listener to a storyteller, but somewhere along the way, I realized that teaching through telling is one of the best ways to start a conversation. Today, my friends and family often give me a hard time because it is almost impossible for me to talk with someone, be it a new acquaintance or an old friend, without telling a story of some sort. I always laugh at their comments, but I know that, really, I tell those stories because I know they will be remembered. The rabbis, cantors, and teachers who told them to me taught me other lessons, and likely even taught me information they would have deemed more important to remember, but in the end, it was the stories that stuck. And it is the stories that changed the way I looked at the world.
Perhaps Stories We Tell will do the same for you, and perhaps you will become a storyteller, too. And, then someday, you will want to tell a story to someone who needs to learn something new, or the story itself will beg to be told – and you will have one ready to tell.
Listen to Stories We Tell on ReformJudaism.org/podcasts, or download it on iTunes or wherever you listen to podcasts. Looking for more Jewish audio content? Check out ReformJudaism.org's other podcasts, On the Other Hand: Ten Minutes of Torah and Unplugged with Alan Goodis.
Related Posts
Image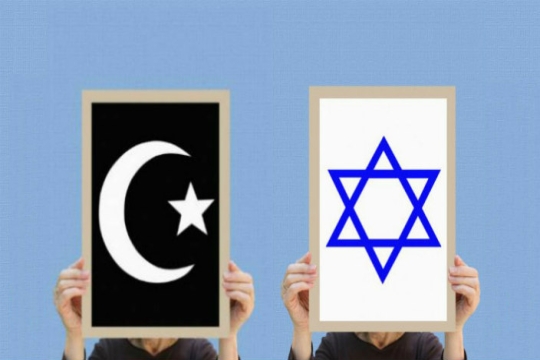 It sounds like the beginning of a joke, and in truth, there's a lot of laughter in what comes next: An imam and a rabbi walk into a conference of Reform Jews…
Image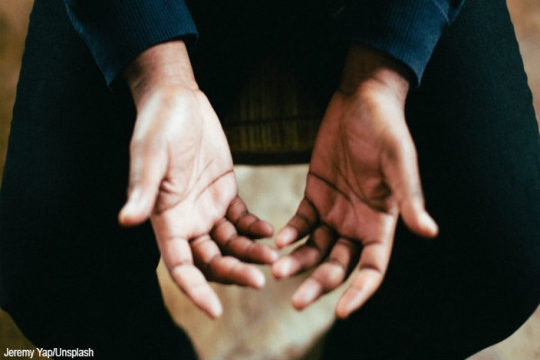 Guests Rabbi Sarah Bassin and Imam Abdullah Antepli joined On being's Krista Tippett to talk about their pioneering work in building bridges of understanding between Muslims and Jews.
Image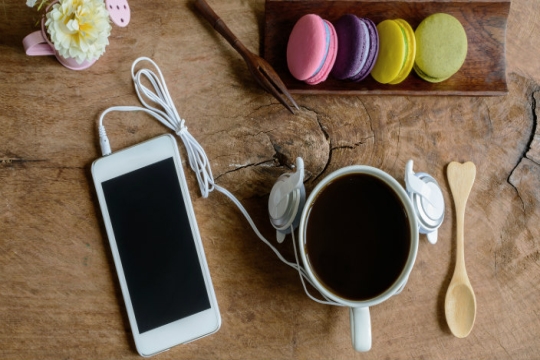 Here at ReformJudaism.org, we're celebrating a very special birthday: Our first podcast, On the Other Hand: Ten Minutes of Torah, is turning three years old! We're growing up so fast and getting so big. Cake, anyone?