Image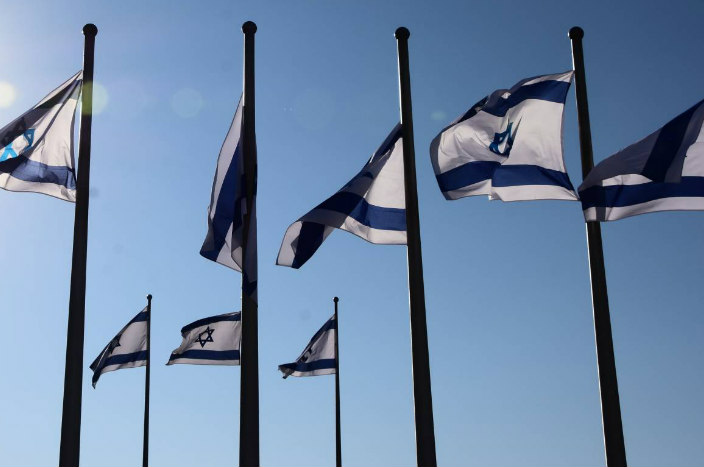 For three Shabbats in a row, from my apartment in downtown Jerusalem I heard drums, horns, and shouted slogans. The protest movement, whose roots can be traced back to the original shutdown, grew week over week. What began as several hundred people swelled to more than 10,000 a few weeks ago.
In my five years in Israel, there have been protests of all sorts. The vast majority were small affairs; others were extremely uncivil. Yet none of these come close to matching the level of social tension that has descended over Israel these past several weeks. 
The protests main target is Prime Minister Binyamin Netanyahu and his government's response to the challenges posed by the ongoing COVID-19 pandemic. While Israel took swift action to limit the impacts of a first wave, the country rapidly reopened in May, which lead to an exponential rise in daily new infections (from as low as six to more than 2,000 daily) alongside a rise in economic instability.
The government's response has been remarkably inconsistent, bordering on incoherent. Decisions have been announced then revoked on the same day or the day following: For example, a mandatory restaurant closure over Shabbat was announced the same morning, only to be rescinded at three that afternoon. This is just one of many examples that have frustrated many and placed front and center the disconnect between this government and the people. 
So who has joined this movement? The vast majority are traditional Netanyahu's opponents, those on the political left or non-Netanyahu voters who oppose him because of the three indictment charges he faces. However, the last weeks have showed that two new groups are showing up: young Israelis and right wingers. The generation that has grown into adulthood under only governments with Bibi at their head is overly represented at these demonstrations.
For myriad reasons, many of this generation are taking issue with the direction of the country as Netanyahu continues into his second decade of rule. Also more noticeably in attendance at recent protests are signs with slogans like, "Likudnik against Bibi." While these represent only a small number of protesters, it suggests softening support amongst decidedly right-wing voters. This has also been reflected in recent opinion polls that show Likud having lost several seats to their primary right-wing opponent, Yamina. 
The government's response to these protests is fractured, depending entirely on which party each MK represents. Netanyahu's fifth government, a bloated "emergency" government formed with Benny Gantz, who ran on un-seating Netanyahu, is attempting to face the largest crisis of the decade by combining two parties who look at the other with great distrust. The members of Knesset from Gantz's Blue and White camp have vowed to protect the right to protest despite restrictions on public gatherings in light of the health crisis. Likud MKs have denounced the protestors as anarchists, leftists, and other dismissive means.
Netanyahu himself has blamed the media, claiming that the coverage of the protests is meant to exaggerate opposition to him, accusing them of "distorted mobilization" and comparing them to Soviet and North Korean media outlets. These are key tactics utilized by the Prime Minister over the past several years, especially as the accusations against him have become three state indictments that he will stand trial for beginning in January.
None of this can be understood except against the backdrop of the upcoming trial, as it will inevitably shape the decisions of those in the government, both Netanyahu's allies as well as his detractors. 
What have the protests achieved? In we consider them as a zero-sum game only, with the ouster of Netanyahu as the only goal, then very little. Yet it is clear that they are part of the immediate political calculation. Bibi is an incredible tactical politician, and he does not devote time to issues he does not think are threats or potential tools. On Sunday, he claimed that he had not intended to discuss the protests, then proceeded to read from five prepared pages of remarks.
While Netanyahu's ouster is no closer than it was a month ago, for his strongest weapon against prosecution is the power he wields as premier, it is clear that this wave of protests have managed to rattle the cage of those is power. The next weeks will be telling: Perhaps the situation stabilizes and the protests lose energy, maybe they continue to increase exponentially in size. While that would indeed pose a real threat to the government, the cardinal rule of Israeli politics: Never count Bibi out.
Related Posts
Image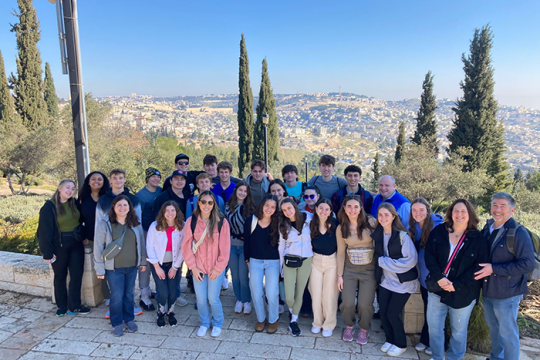 What happens when you take six Jewish teens and six Catholic teens to Israel? This was the very question that Roger Tilles and the late Fr. Tom Hartman hoped to answer in 1988 when they organized Project Understanding.
Image
In November 2006, I set out with a pack on my back to walk the Land. I knew that before I enlisted in the Israel Defense Forces, I wanted a more intimate relationship with the country that I had made my home.
Image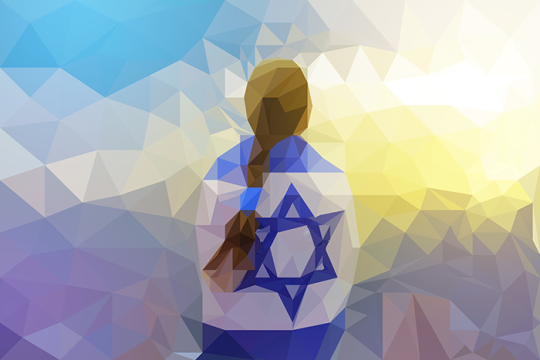 While many are acquainted with the "fathers" of modern Zionism (Theodore Herzl, Leon Pinsker, David Ben Gurion, and others) early women Zionists have been largely overlooked. Their contributions to Zionism and Jewish kibbutzim were vital to establishing the state of Israel. It's time that their work was celebrated and recognized.