Image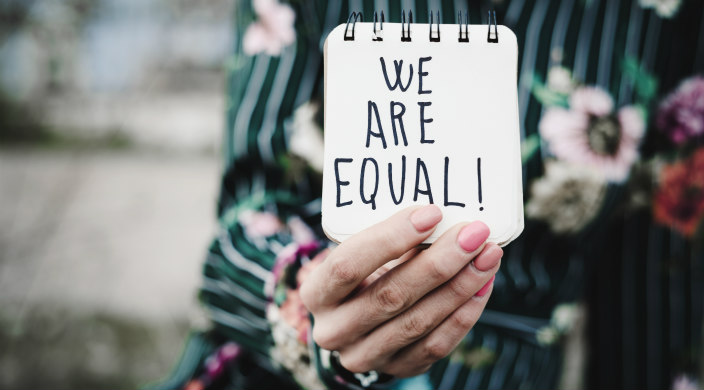 U.S. Supreme Court Justice Ruth Bader Ginsburg visited Israel recently to receive the Genesis Lifetime Achievement Award. During her visit, she spoke out against gender segregation and discrimination in Israel at a meeting with women's groups. She likened the gender segregation in Israel to the segregation of African Americans in the U.S., referring to the doctrine of "separate but equal," which was overturned in 1954 by the U.S. Supreme Court in Brown v. Board of Education. It was clear to the Supreme Court in 1954, and is clear to Justice Ginsburg today, that separate but equal never actually results in equality.
Justice Ginsburg has, as usual, hit the nail on the head. In Israel, the philosophy of separate but equal is used to justify limiting women's access to, and participation in, the public sphere. Tal's story of her experience burying her mother, just one of our most recent cases of gender segregation, shows how tragic and painful this can be. During one of the most difficult moments of Tal's life, when all she wanted was to be comforted by her brothers as they mourned her mother, she was forced to sit alone, and she was silenced.
Tal's mother, Yaffa, passed away two years ago. Yaffa died young, but throughout her too-short life, she worked to make sure her family, and especially her children, were close, and that they would always love and support each other. Additionally, Yaffa always valued egalitarianism, and instilled in her children the values of equality and unity. Tal and her brothers wanted to honor their mother in death with the values she had raised them with during her life. They wanted to be together during this time of sorrow, especially to support their youngest brother, who was 21 at the time and having trouble coping with his mother's death.
As the ceremony began, the younger brother clung to Tal for support. The rabbi asked her to step aside and leave him, to which Tal replied, "I am not leaving my brother, he needs my support." The rabbi threatened that he wouldn't begin the ceremony if Tal didn't move, and that Yaffa would not have a funeral. Tal, her brother, and her father pleaded with the rabbi in tears to let them stand together and honor everything that was important to their mother and the family, but the rabbi forcibly separated them.
The humiliation of being forced to sit separately from her family and being barred from participating in her mother's funeral in spite of the wishes of the entire family, prevented Tal and her brothers from comforting one another, and processing their loss together. The memory was so painful, that two years later the four siblings turned to us, the Israel Religious Action Center (IRAC), to ensure that no one else suffering the loss of a loved one is forced to endure what they went through.
In March, IRAC attorney Miri Nachmias Yassaf contacted the chevrah kadisha (burial society) that runs the cemetery in Yavneh on behalf of Tal and her brothers and demanded that it stop all forms of gender segregation and discrimination against women. These demands were ignored by the chevrah kadisha. And so, three weeks ago we filed a lawsuit. Gender segregation in cemeteries is illegal, and against the regulations of the Ministry of Religious Affairs. However, the Ministry does not keep close tabs on the practices of all public cemeteries in Israel, and these painful incidents, such as the one that took place during Yaffa's funeral, occur on a regular basis.
IRAC continues to fight for equal rights for women in all areas of Israeli society – from equal rights in burial and mourning, to the right to sit undisturbed in their assigned seat on a flight, to the right to dress however they want in public, to equal rights in education.
Related Posts
Image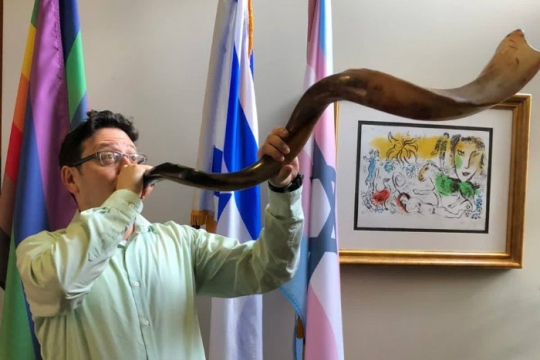 Rabbi Max Chaiken, our Ten Minutes of Torah commentator for the Book of Deuteronomy, is the associate rabbi of Congregation Kol Ami in Los Angeles, CA. We talk to him about his Jewish journey and the ideas behind his commentaries.
Image
A classmate recently snapped a photo of a billboard promoting Israel's right-wing Yachad party that read: "So there won't be a child with a father and a father!"
Image
Shavuot, like most other Jewish holidays, has been celebrated in many different ways throughout Jewish