Image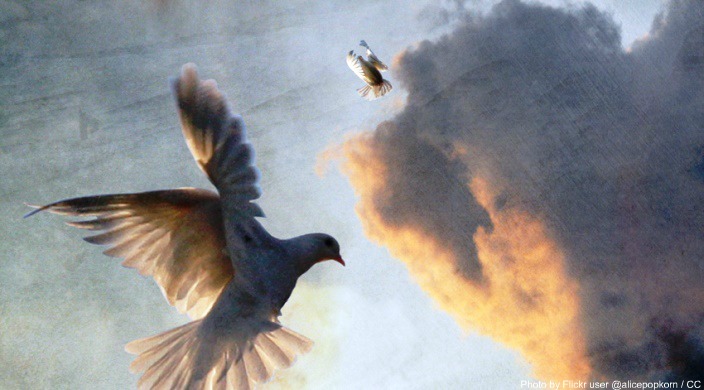 "At the edge of a valley so quiet and pretty stands a five story building far away from the city."
So begins A Flat to Let, Leah Goldberg's classic story for children, which has been an Israeli bestseller since 1959. The story describes how the building's tenants - a fat hen, a cuckoo bird, a black cat, and a squirrel - show the top-floor apartment that has become available to potential tenants. The visitors all like the apartment, but each of them finds fault with one of the neighbors. The hard-working ant will not live with a lazy hen. The nightingale can't stand the noise raised by the nut-cracking squirrel, and the pig bluntly declares that, white through and through, he will not share a roof with a black cat. At this point, for the first time, all the neighbors take offense and they chase the pig away: "You don't want us, Pig, and we don't want you! Now get out of here without delay!"
This Sukkot holiday, the Israel Religious Action Center has formed an Arab-Jewish theater group to stage a play of this iconic story for over a thousand Arab and Jewish children and their families in Tel Aviv, Jerusalem, Be'er Sheva, and Haifa. The performance will interplay Hebrew and Arabic, and include many words that both languages have in common. The play will highlight the story's message that it is wise to be tolerant of one's neighbors, and that there are limits to tolerance towards prejudice and racism, while creating a shared space for Jews and Arabs in the audience and on the stage itself.
IRAC taps into popular Israeli culture on a Jewish holiday to try to create a new sense of solidarity between Jews and Arabs in Israel. Earlier this year, we celebrated the Mimouna's original roots as a traditional Moroccan Jewish celebration that marked the good relations between the Jews and their Muslim neighbors in Morocco. This holiday season, with Yom Kippur and the Muslim holiday of Eid El Adha falling on the same night for the first time in 30 years, we will take this message of good neighborliness to an even wider stage.
IRAC is committed to breaking down obstacles to a shared society between Jews and Arabs in Israel. We oppose racism whenever it appears and we use zero-tolerance policies in responding to incitement. You have seen us challenge rabbis who abuse their position and Jewish texts to promote hate; and you have seen us reclaim the streets of Jerusalem from Jewish thugs. But taking strong action against racist incitement and violence is not enough. We must be proactive in creating an alternative way. A Jewish way, that offers a vision of a better future for the relationship between Israel's Arab and Jewish citizens.
Our story ends happily. At last, the dove arrives to see the apartment. "Do you like the rooms?" the neighbors ask. She kvetches about the apartment: the rooms are too narrow, the kitchen is too small and the hallway is too dark. But when the neighbors ask, "So you won't live with us then?" she responds, "Of course I will, and gladly so. I like the neighbors." 
The dove moves in: "And ever since, they have lived together peacefully, at the edge of a valley so quiet and pretty in a five story building far away from the city."
Related Posts
Image
Nearly two months ago, our Just Zionism group landed in Israel as the election to cement a far-right government in the Knesset was taking effect. When we landed, I had a surface-level understanding of Israeli politics but was about to get a crash course on the election's implications for the activists who were heartbroken by the results.
Image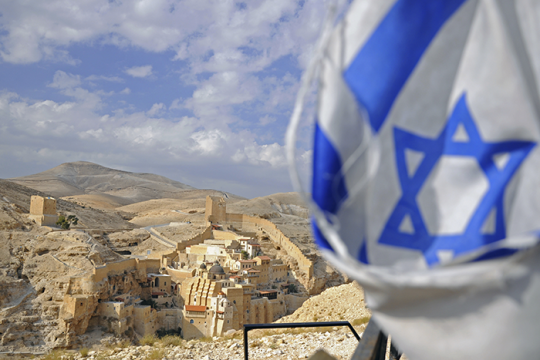 On November 2, 2022, I landed at Ben Gurion Airport for the first time. Filled with many emotions, this being my first trip to Israel, I decided to keep an open mind as I joined twelve young adult leaders on a journey to learn more about Israel, Zionism, and why Jews in the Diaspora, especially in the United States, should be engaged.
Image
There are a few days in my life that stand out. There are the big milestones: my first days of school, going to camp for the first time, and my first homerun. Another one of those dates that stands out is December 28th, 2015. That was the day that I made aliyah and became an Israeli citizen.