Image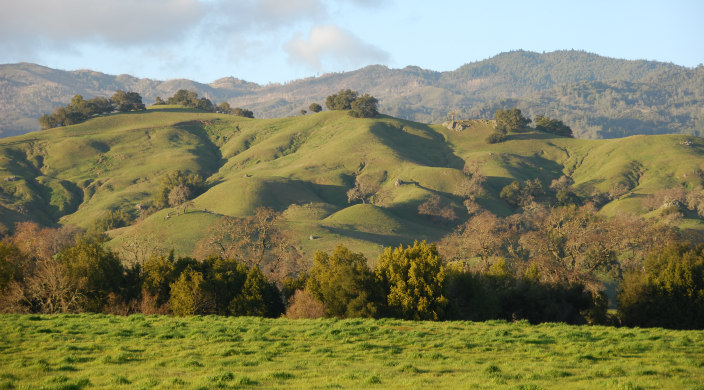 "A great miracle happened there," we say, as we spin the Hanukkah dreidel each year while eating latkes fried in oil. But what was "the miracle" of Hanukkah? Our tradition recounts more than one. The first miracle is that a small band of Jews defeated the more powerful Syrian army in their struggle for religious freedom and independence. As our thanksgiving prayer at Hanukkah time puts it, "God delivered the mighty into the hands of the weak, and the many into the hands of the few." The Maccabean victory is a remarkable story of courage, dedication, and resourcefulness.
That small cruse of sacred oil found in the desecrated Temple—that should have burned in the menorah of the rededicated Temple for only one day, yet instead lasted for eight days—of course, constitutes the second miracle. Add both Hanukkah miracles together and we realize the miraculous partnership between God and human beings to do amazing things together. The Hanukkah story demonstrates that, with God's help, limited resources—both human and natural—can be stretched to transform our world. We can apply the story of the Hanukkah miracles to our lives today, particularly to our environment. Human use of earth's natural resources—fossil fuels—has led to dangerous levels of greenhouse gas emissions in the air, threatening the health of our environment and the sustainability of the planet. How can we stretch one cruse of oil so that we can protect the well-being of the earth and its ecosystems? Scientists have already given us the solution: reduce our energy consumption, reduce our carbon footprint, choose to use renewable sources of energy, such as solar and wind.
With God's help, limited resources can be stretched to transform our world. At this Hanukkah season, our temple is making a commitment to environmental sustainability. Our modern-day cruse of oil will take the form of 125 solar panels to be placed on our synagogue rooftop, employing solar energy throughout our temple to reduce our energy consumption by 30-50%, reduce our greenhouse gas emissions and carbon footprint, reduce our costs, and do our part to help sustain and improve the world. This solar project of the temple will help realize significant Jewish values such as tikkun olam, repairing and improving the world, and shomer adamah, protecting the earth and being good stewards and caretakers of our world. Like the Maccabees before us, we're going to take a small cruse of oil and with God's help—in the form of the light of the sun—combined with human resourcefulness and ingenuity, we're going to rededicate and renew our temple, as well as our environment and our planet. What activities have you found to be effective in reducing your carbon footprint at home and in your temple?  
Related Posts
Image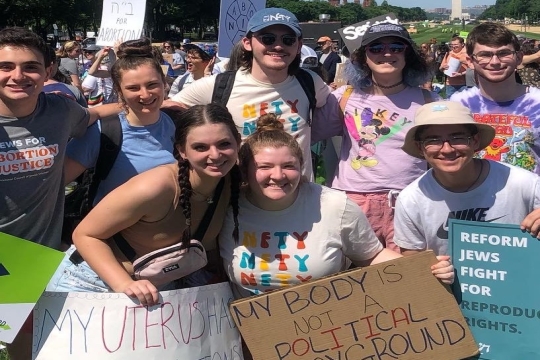 As a young woman, I am frightened by the recent draft Supreme Court opinion that overturns Roe v. Wade. This opinion would abolish 50 years of court precedent that protects our fundamental right to privacy. I am shaken that my ability to make private medical decisions could soon be policed by people who will never experience the circumstances surrounding those decisions.
Image
In this season, time is immutable. It can be questioned, but not changed. Family can be understood, but not altered. The self, in this case, the result of intergenerational trauma, must be accepted. In Russian Doll, the only way to see the good in the world is to stop looking back, to stop journeying inward, and to the wake up in the present.
Image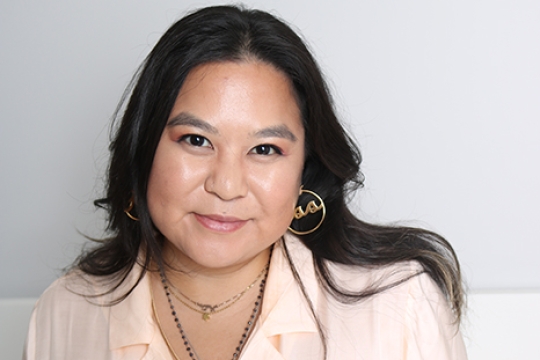 Amy Albertson (she/her), 30, is a Chinese Jewish advocate and online educator living in Northern California. She works as a social media consultant for Jewish organizations.