Image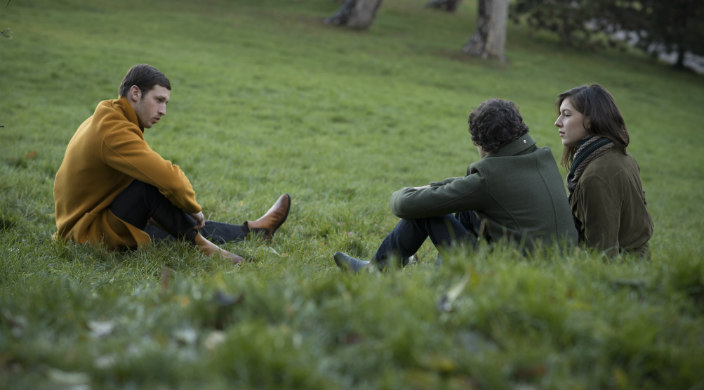 Nadav Lapid's Synonyms is a superbly directed, thinly plotted, challenging, provocative new film that was nominated for four Ophir Awards, the Israeli equivalent of an Oscar.
In lesser hands, the story of Yoav, a 20-something Israeli escaping what he considers an oppressive society by moving to Paris, would be a sophomoric tale of the disillusioned ex-soldier. But by punctuating his film with arresting images and absurd vignettes, writer-director Lapid has conjured up an intriguing portrayal of the consummate outsider.
Yoav, played with frenetic intensity by newcomer Tom Mercier, moves into an empty flat in Paris and soon, while bathing, has his rucksack and clothes stolen. He's discovered barely conscious, naked, and freezing to death by his neighbors, a couple named Emile and Caroline. Yoav and Emile, the epitome of the French suffering artist, soon becoming enamored of each other – Emile with Yoav's war stories and Yoav with Emile's artistic purity. Caroline, the object of each man's affection, completes the love triangle.
Synonyms both emulates and spoofs the films of the French New Wave, evoking Truffaut's "Jules et Jim," with its three disaffected lovers, and Goddard's films, with their repetitive narration. Yoav wanders the city, practicing words he's learned from his French thesaurus. It's only when this light, fluffy New Wave aesthetic is combined with Lapid's political commentary that the whole thing suddenly takes on a new dimension that feels fresh and relevant.
Yoav's old life begins to creep back in, undermining his Fracophile dream of freedom. He gets a security job at the Israeli Consulate, where he's instructed to watch out for people with Arab sounding names and dark skin. His belligerent friend, Yaron, played to perfection by Uria Hayik, is determined to avenge acts of antisemitism at the hands of the French, going so far as to describe how he would fight off an attack at a Jewish supermarket.
Lapid delivers much of the film's humor in Yaron's scenes. In one, for example, he walks up to a couple at a bar and declares, "I'm Jewish," hoping and waiting in vain for them to say or do something to insult him. In another scene, Yaron gets on the subway wearing a yarmulke and belts out the Israeli national anthem before befuddled strap hangers. Here again, the fight he tries to instigate eludes him.
Lapid seems to be depicting Israeli militarism as bottled-up with no place to go and simultaneously futile. Toward the end of the film, Yoav says, "[Israel's] fate is sealed. You have no idea how lucky you are to be French." You might think that uttering the ignoble thought that Israel will not survive its enemies would turn off Israeli moviegoers; on the contrary, the acclaimed film has obviously struck a positive chord.
Nonetheless, Synonyms also has its shortcomings. The second half of the film isn't quite as sharp or incisive as the first. For every scene of satirical triumph, such as the flashback of Yoav taking target practice to an upbeat French song (Je Ne Veux Pas Travailler by Pink Martini), there's a scene that falls flat, such as the series of nude modeling sessions he does for an exploitative photographer. These vignettes are held together by the love triangle, as it jumps through the familiar hoops of love, betrayal, and comeuppance, none of which is quite as compelling as Lapid's exploration of patriotism and loyalty to one's country.
Throughout, Lapid keeps the viewer's eye entranced, by alternating from rushing shots of rain-slick sidewalks and cafes speeding by to completely static, almost portrait-like arrangements. At times he starts from afar, bringing in the camera so close that viewers are almost smothered by what's happening on screen. That technique coupled with Mercier's performance creates a constant tension, a feeling that anything can happen.
When that tension is punctuated by truly revelatory discoveries, "Synonyms" is like nothing currently on the big screen. It's a film that wants to provoke – and largely succeeds.
For more Jewish arts and culture content, subscribe to the Tuesday edition of our Ten Minutes of Torah series.
Related Posts
Image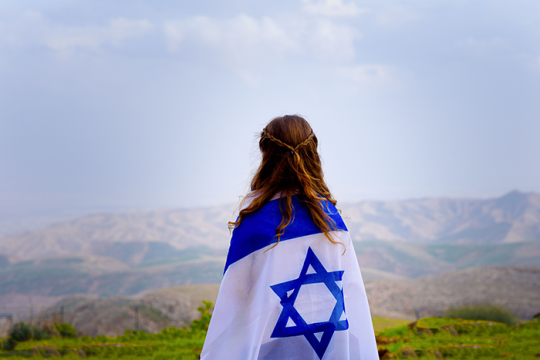 We stand with the people of Israel during these difficult and challenging days and pray for the safety and immediate release of all of the hostages. See our resources and actions you can take.
Image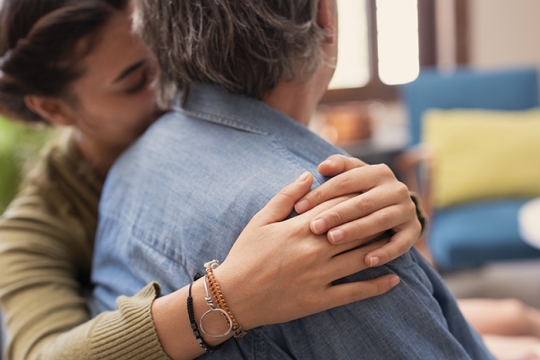 Hamas' brutal attack on Israel on October 7th and Israel's ongoing response has stirred emotions both within and outside the Jewish community. Over the next weeks, as family and friends gather for holiday celebrations, there may be differences of opinion. Here are a few tips from Jewish sources to help maintain loving relationships while disagreeing.
Image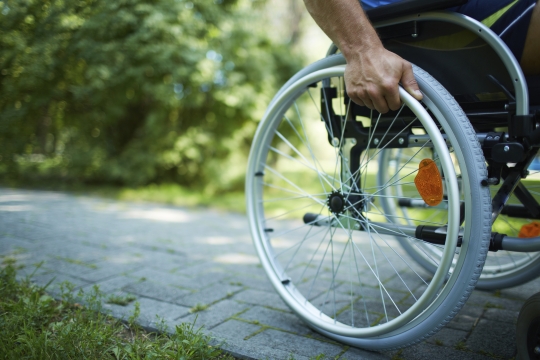 The current Israel-Hamas war is impacting communities throughout Israel, Gaza, and the world. However, some populations are more affected than others, including those living with disabilities.